Improve Recruiting Efficiency With Gamification
Once you have access to actionable data, there's nothing like a bit of healthy competition to drive performance. Create leaderboards or reports that transparently show how colleagues are getting on and offer prizes or badges for those that are outperforming or forfeits for the individuals that are bottlenecking the hiring process. For example, you could reward the recruiter with the lowest time-to-fill record. Make sure that the gamification element remains friendly to boost morale and productivity rather than creating a stressful environment. 
Gamification can also be a very effective technique to encourage employee referrals, which in itself can help improve recruiting efficiency by providing recruiters with a rich source of candidates.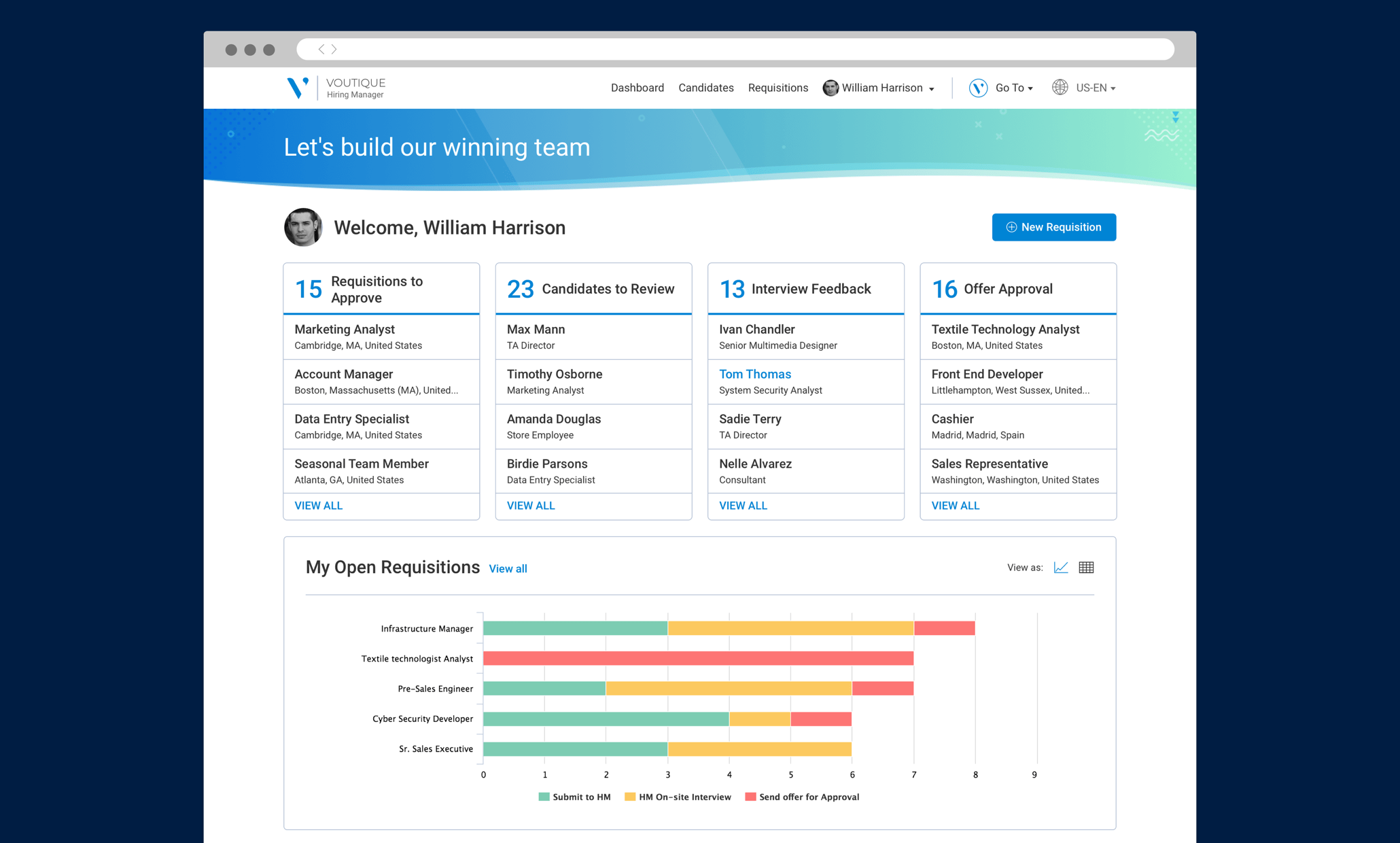 "Avature has opened up the lines of communication between the recruiters and the hiring managers. It has helped to streamline our processes, and I think that the fact that we were able to hire a significant amount of people, you can definitely relate back to implementing Avature."
Tayler Berry
Talent Acquisition Systems Analyst

Avature Advantage
– Create a leaderboard that shows any metric in real time with Avature dashboards.
– Display reports on Avature portals for highest service delivery for busy managers.
Client Resources
This content is exclusively for our existing clients. You will be asked to log in to the Avature Training Campus.
Industry Leaders in Action
Check out how gamification for recruiting purposes has helped these organizations transform operations.
80Hours saved per week
Since implementing dashboard data reporting, Metro Bank saves 80 hours a week, because their recruiters no longer have to compile updates for managers. 

A US professional services company gamified their employee referral program to increase participation. Employees receive points and badges for referring candidates. 
How to Improve Recruiting Efficiency? Discover What Gamification Can Do to Boost Productivity and Improve Operations!
Request a Demo