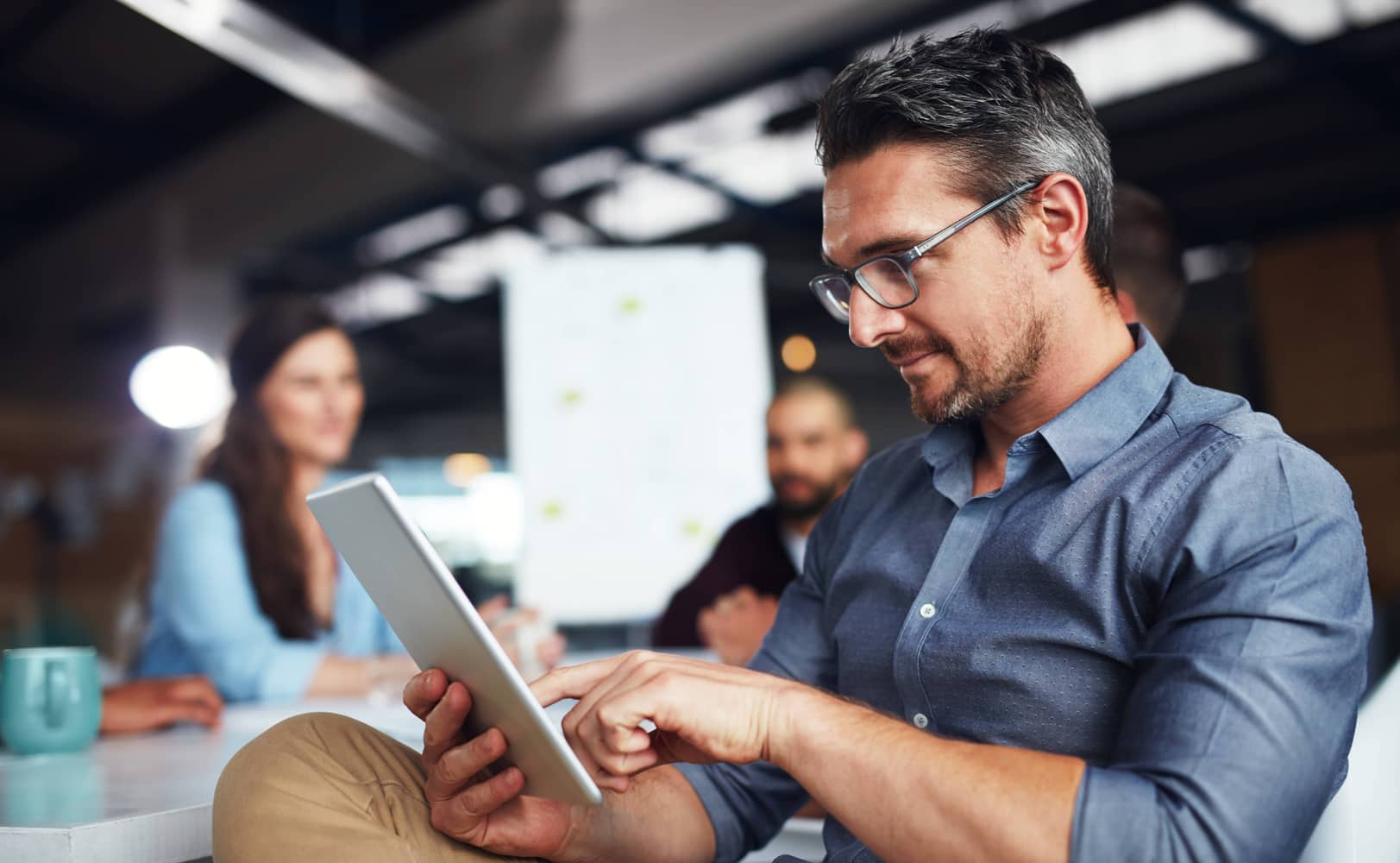 Candidate Relationship Management
Avature built the first CRM for talent acquisition and has become the global market leader for sourcing, recruitment marketing and candidate engagement.
Why Avature CRM?
At Avature, we believe that candidate relationship management is where the best recruiting organizations differentiate themselves, define their special sauce and tell their best brand story. A CRM is where meaningful candidate relations are nurtured and high-value talent is won over. This is why Avature combines both sourcing and advanced online marketing in a single solution, so that finding and engaging critical talent ahead of business demand can be done easily and at scale.
Book a Demo
See it in action
One of the most important things Avature does for us is reporting - we can now understand the value of each different sourcing channel. As a high volume sourcing model, we have lots of vendor partnerships and it's very important for us to know real-time how those leads are impacting our business, how those candidates are moving through our workflow steps, and what candidates are reaching the contract phase, and even beyond that.

Jacob Dahlquist
Supervisor Field Recruiting Operations, Bankers Life

Marketing Automation at Your Fingertips
Avature CRM allows you to craft a market-by-market approach to recruiting. Quickly design and build campaigns that resonate with your target audience. With Avature CRM a multichannel approach to promoting your employment brand and driving registrations and applications is easy to implement and measure.
Harvest From Dozens of Job Boards & the Open Web
Using Avature's robust WebSources interface, you can simultaneously search across dozens sites from one place and massively import leads – automatically placing them in communication workflows. Users can schedule these searches to run periodically, ensuring that you identify and engage critical talent as soon as they post their resumes online.
Import Candidates on the Fly
Avature has multiple ways of quickly adding candidates sourced from websites or resumes received via email to your pipelines. This includes a browser extension and easy drag-and-drop options. You can also leverage leads from your ATS system, (such as silver medalists and prior applicants), events, agencies, referrals, alumni or internal mobility programs.
Leverage Advanced Recruitment Marketing Features to Attract Top Candidates
Customizable Landing Pages & Microsites
Highly configurable and mobile-optimized, Avature landing pages and microsites allow you to promote your employer brand and deliver targeted content for all your recruitment initiatives – such as veterans, internships and executives.
Email Marketing
Avature lets you build, share, reuse and manage a library of fully branded and customizable email templates. Combine Avature's powerful audience segmentation and A/B testing as well as open, click-through, bounce and unsubscribe rates allow you to fully understand what kind of messaging works best for each of your candidate segments.
Social Reach
With Avature CRM you can boost the exposure of your campaigns by posting your landing pages and job openings on social media, including Facebook, Twitter and LinkedIn, or even embedding your sites in your company's Facebook page. You can then keep track of visits and registration coming from each of your postings through built-in campaign analytics.
From Black Hole to Diamond Mine with AI-Driven Search
You need the power to quickly find candidates when you need them. Leverage powerful AI algorithms to take your sourcing to the next level. Powerful matching capabilities automatically recommend qualified candidates or, alternatively, can search your database using similarities in your top talent to find hidden gems.
Semantic search enables your recruiters and sourcers to search more intuitively and keep up with new job titles and industry-specific jargon in a time of an ever-evolving professional lexicon.
Request a Demo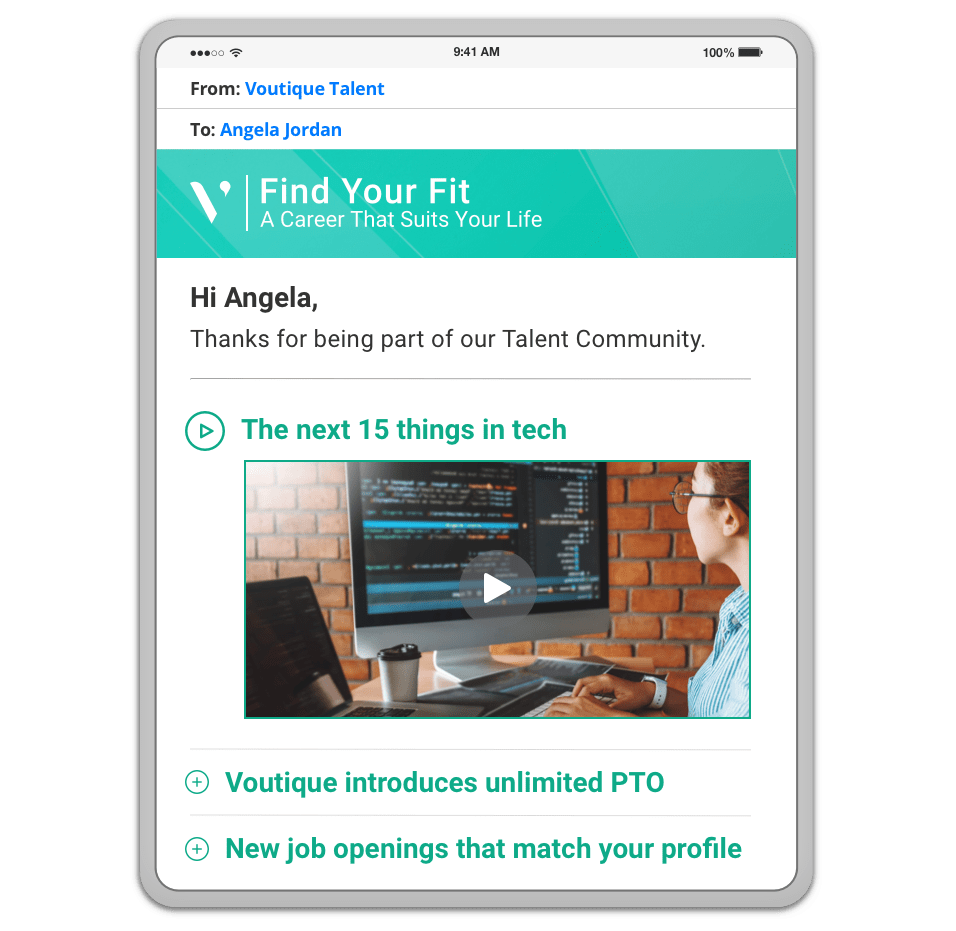 Engagement Workflows that Build Relationships
Nurture candidates with short, mid and long-term engagement strategies to grow your relationships with them until the time is right. Avature workflows can include condition-based actions that ensure that automatic communications remain personalized and relevant over time.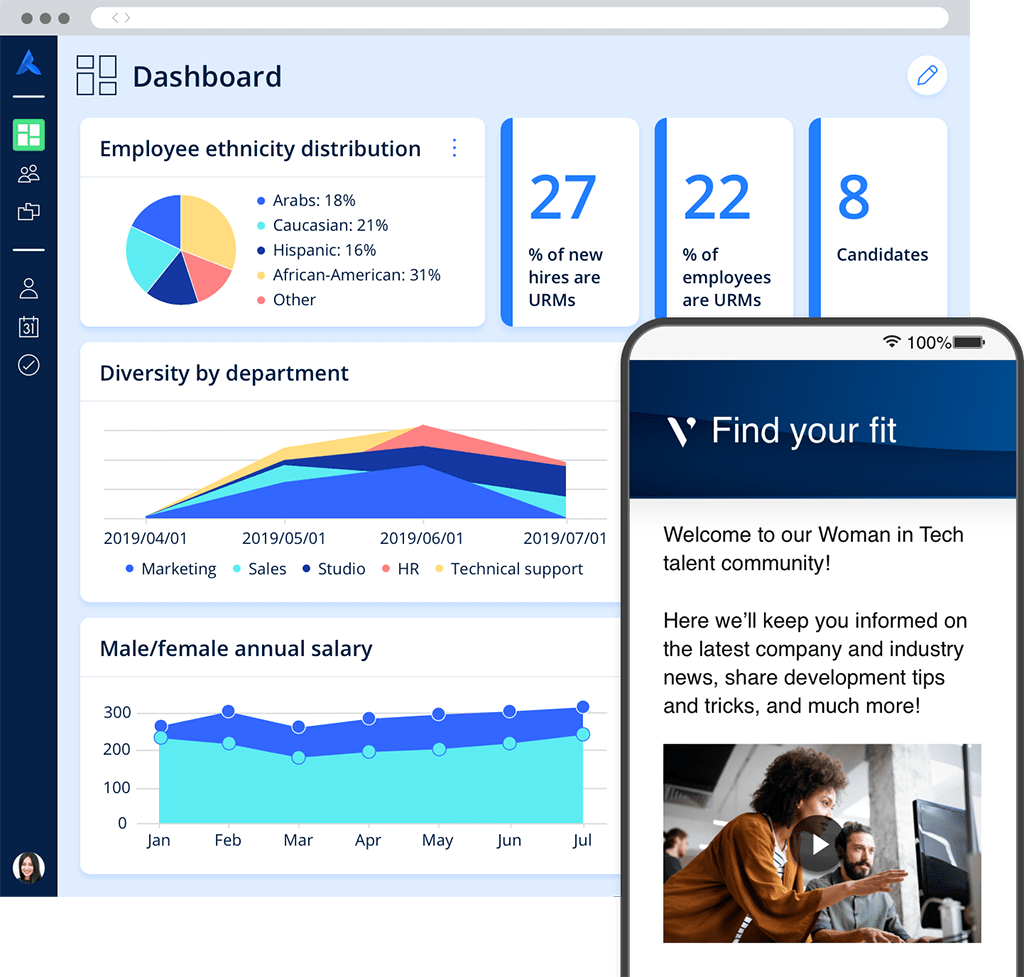 Inclusive Hiring Starts with Inclusive Sourcing
Diversity & inclusion must not be an isolated program or idea but should be fully integrated into your TA vision. Avature has a wide set of tools that you can leverage along your unique D&I journey, to help integrate equality and representation into your organization's strategy.
Restrict the visibility of data that could perpetuate unconscious bias with Avature Portals. Source more leads from underrepresented groups by leveraging WebSources to search diversity-specific job boards. Showcase your existing workplace diversity through your Avature-powered career site and appeal to specific minority groups by creating content-rich, tailored landing pages for different audience segments.
Report on your diversity efforts and keep track of your company's D&I health thanks to advanced reporting capabilities, which means you can identify opportunities for improvement and share progress with relevant stakeholders through a dedicated diversity dashboard.
The Right Tools for Actionable Competitive Intelligence
Avature allows you to generate and maintain worldwide market intelligence that is critical to your company's strategic growth objectives. You can use company records and organizational charts to map key information about your talent competitors, such as team structures and hierarchies, expansion plans, acquisitions, and divestments, as well as their strengths and weaknesses.
Dashboards & Reports for Real-Time Collaboration
Slice and dice talent pools based on a combination of landing page metrics, email campaign metrics, portal analytics, and social media postings for a real understanding of your recruitment marketing impact and your pipeline's health. Reports may be combined to create dashboards that can be displayed in any portal and mobile device or within the application to deliver relevant, actionable information for each role.
Painless Integrations
Use vendors from the Avature Partner Network of certified vendors or bring your own. With Avature robust REST API, multiple vendors can be integrated, including applicant tracking systems, job boards and aggregators, SMS providers and video interview systems.
Mirror the Face-to-Face Experience with Avature Video Interviews
Incorporate live and on-demand interviews as part of your recruiting process. Fully integrated into your Avature platform, it means that your recruiting team can review videos within the database, making it easier to compare and identify top candidates. It creates a smoother and more natural candidate experience as they won't be redirected to another portal or site.
Contact Us
Boost your Recruiting Power with Avature