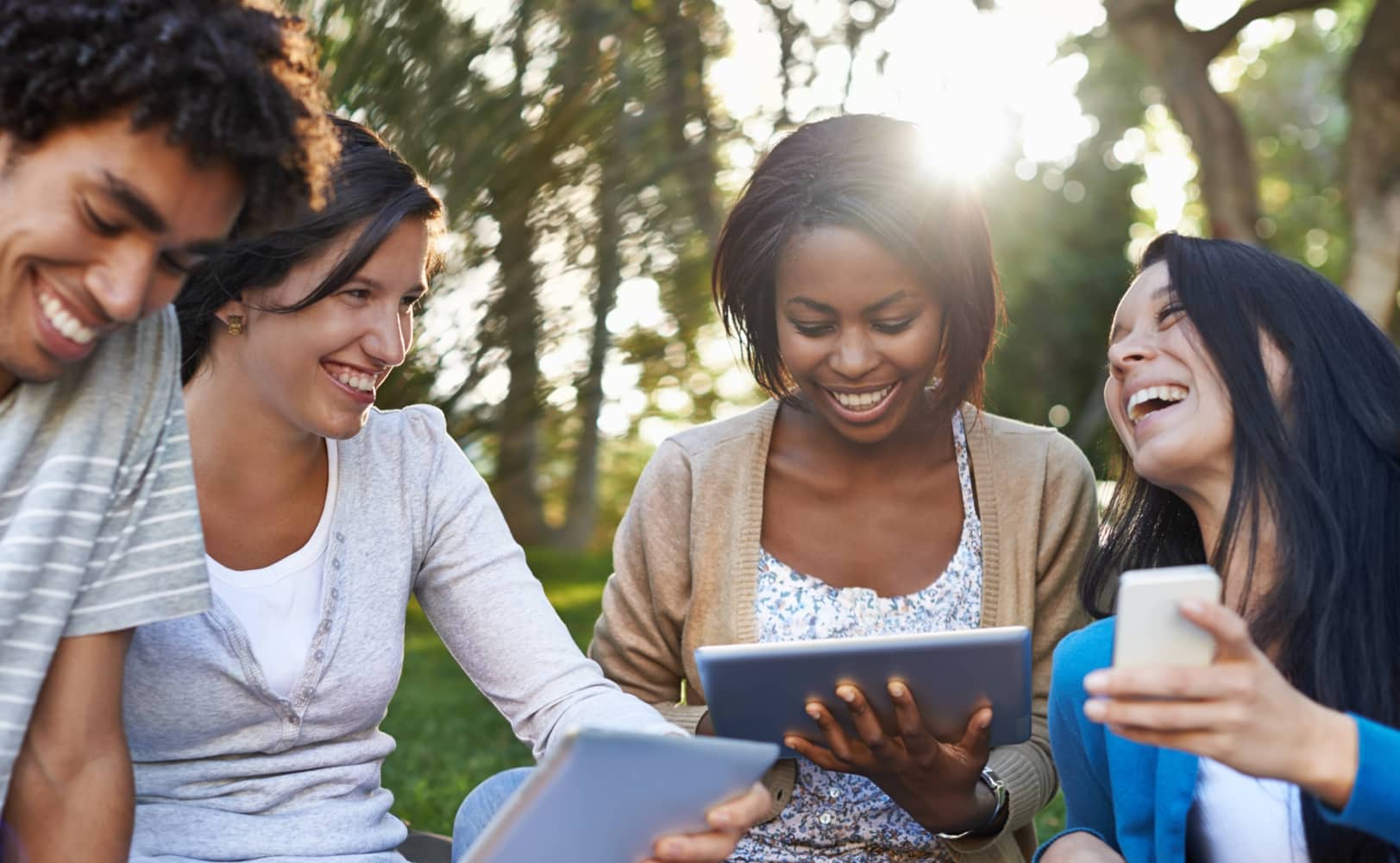 Recruiting Events Management
Streamline your recruiting events and build more qualified talent pools with our comprehensive events management solution.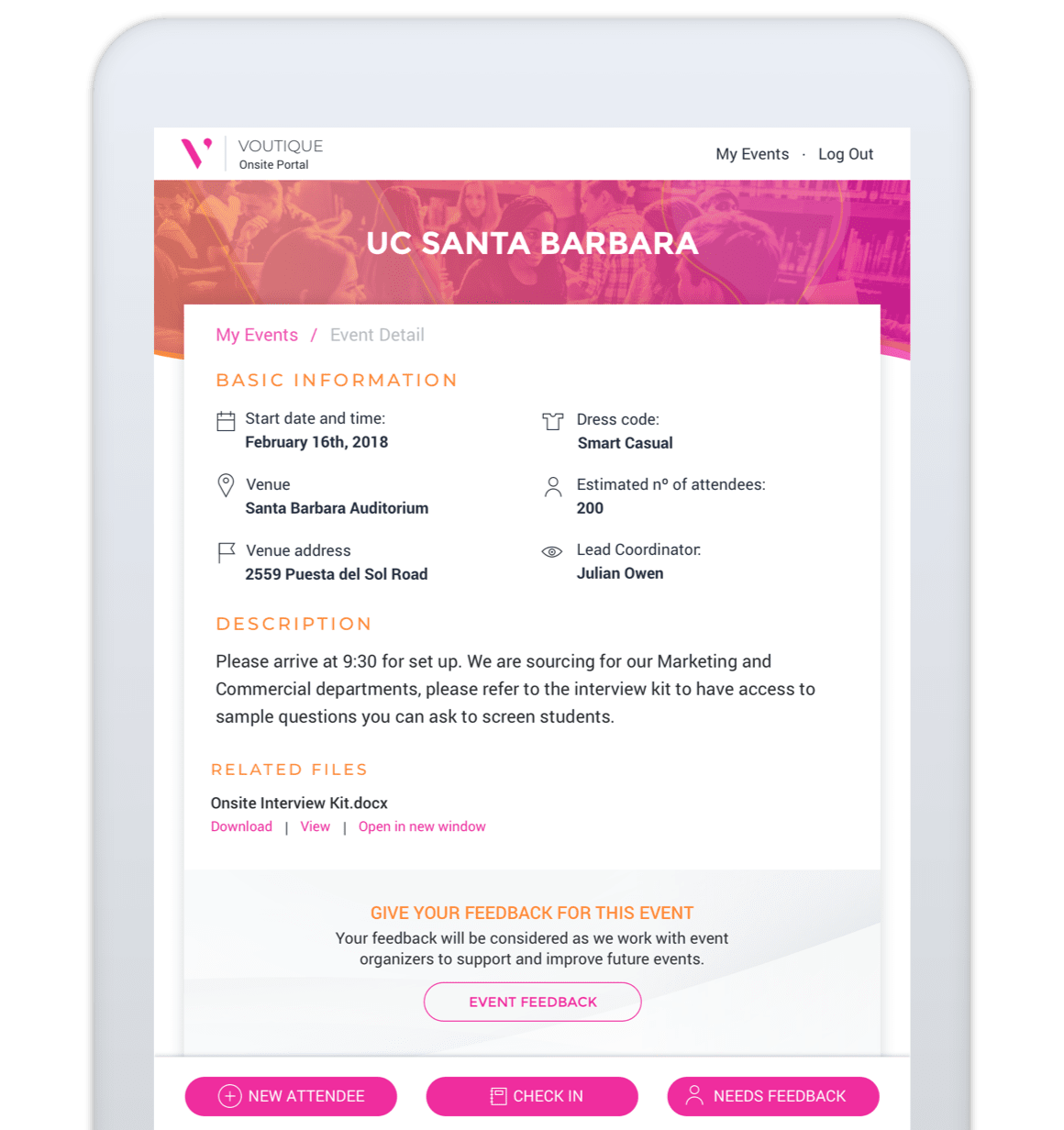 Why Avature Events Management?
Add power to your recruitment strategy with this fully bespoke solution for managing campus events, job fairs, open days, virtual events and more, from planning to post-event candidate engagement and beyond.
Book a Demo
See it in action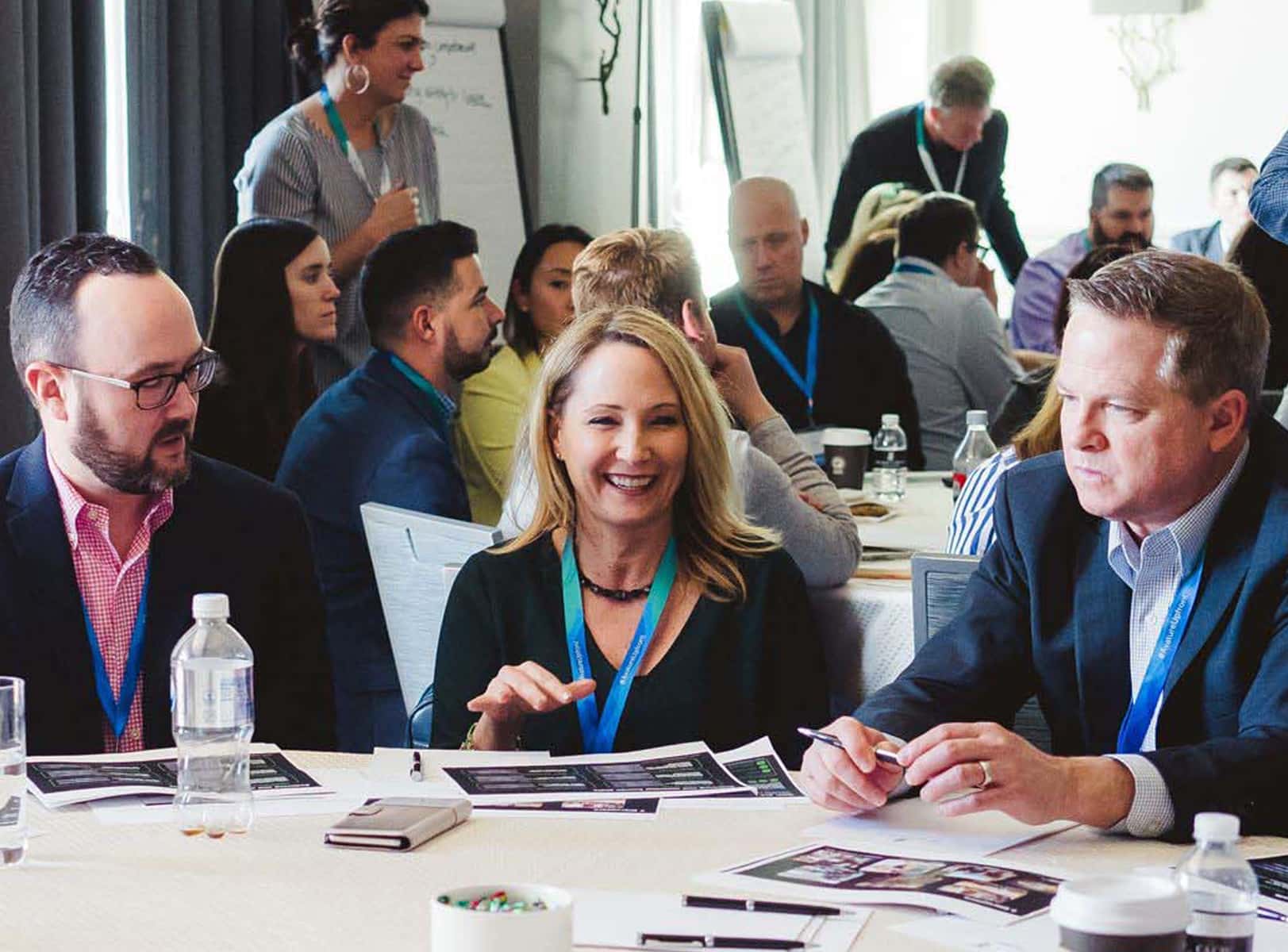 I would say to any company out there looking for campus recruiting technology, to seriously consider Avature Events solution. It's a very user-friendly system. It's highly configurable so it really can meet your needs. And the Avature team that we work with are superb, they'll make sure that your needs are truly met with the solution."

Katie Eiseman - KPMG
Associate Director of Internal Operations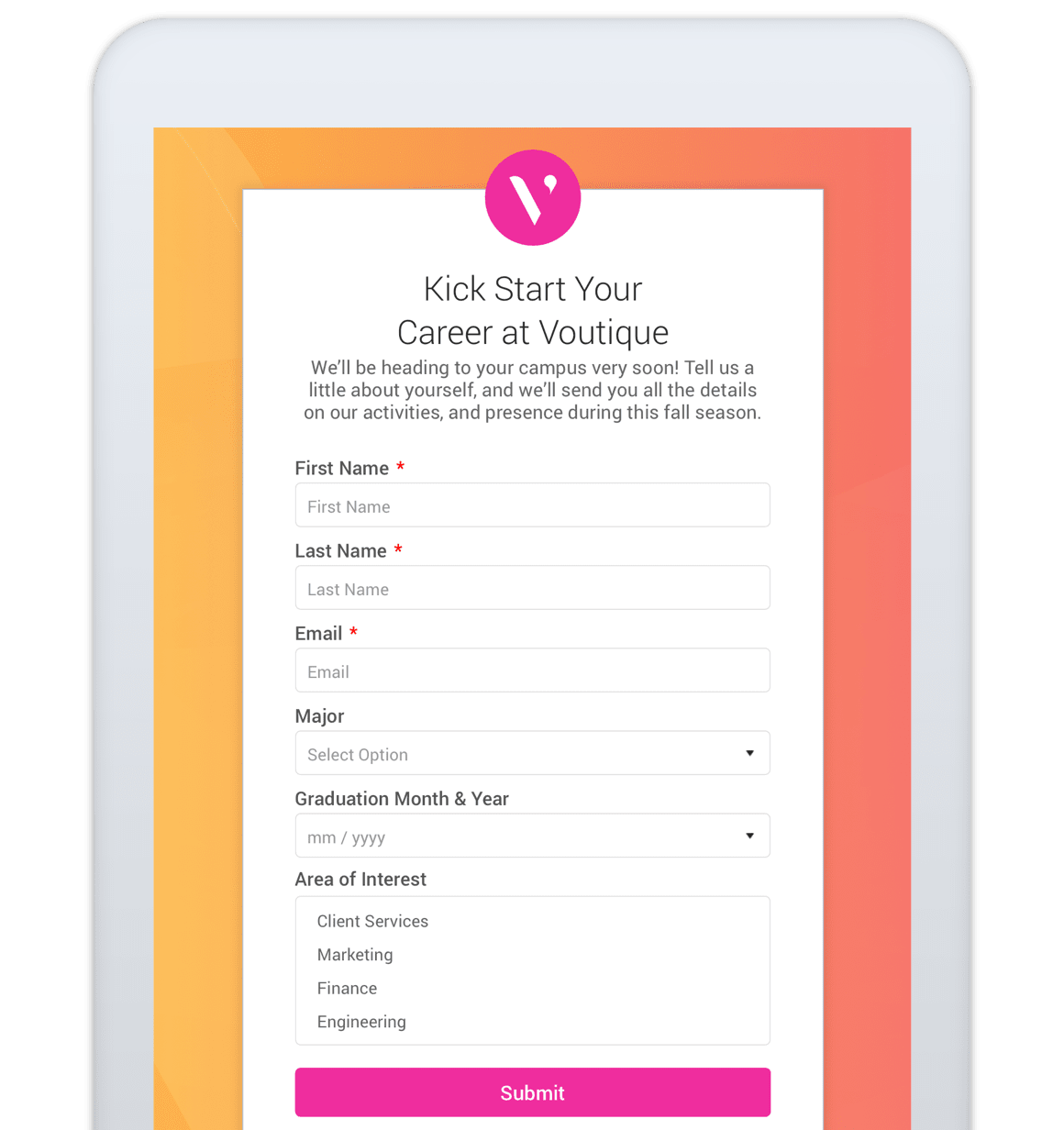 Build Your Own Event Promotion Pages
Whether your recruitment event is in person or virtual, Avature Events Management provides you with a set of customizable, fully branded and mobile-optimized sites and landing pages that you can use to:
Promote events
Manage registrations
Understand volume and plan for staff onsite
Schedule interviews
Build talent pipelines
These are powered by geolocation capabilities that engage candidates wherever they are.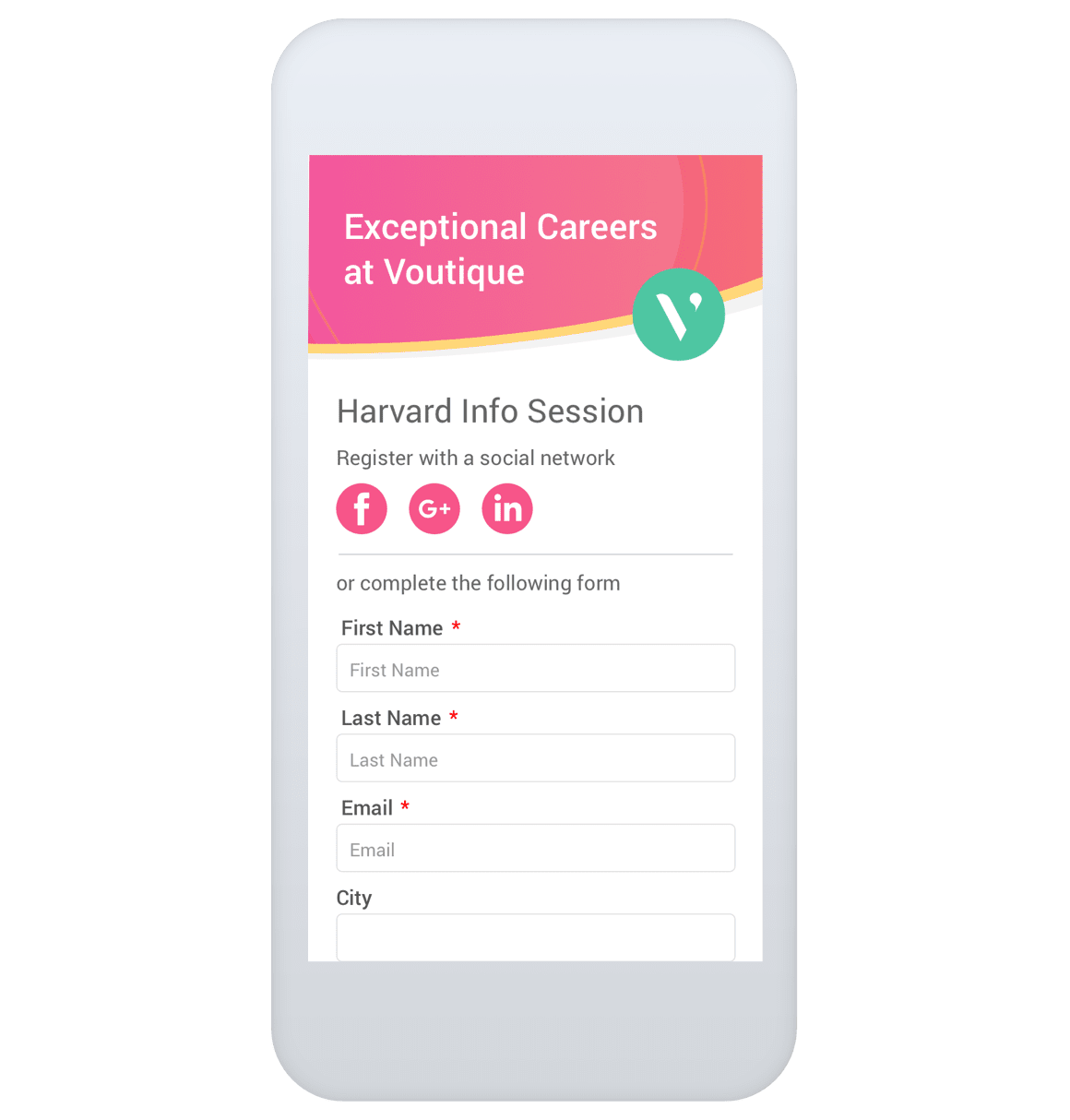 Social Event Promotion
Post recruitment events across your social networks and let candidates register for upcoming events using their credentials for Facebook, LinkedIn, Xing, Monster and many other social profiles.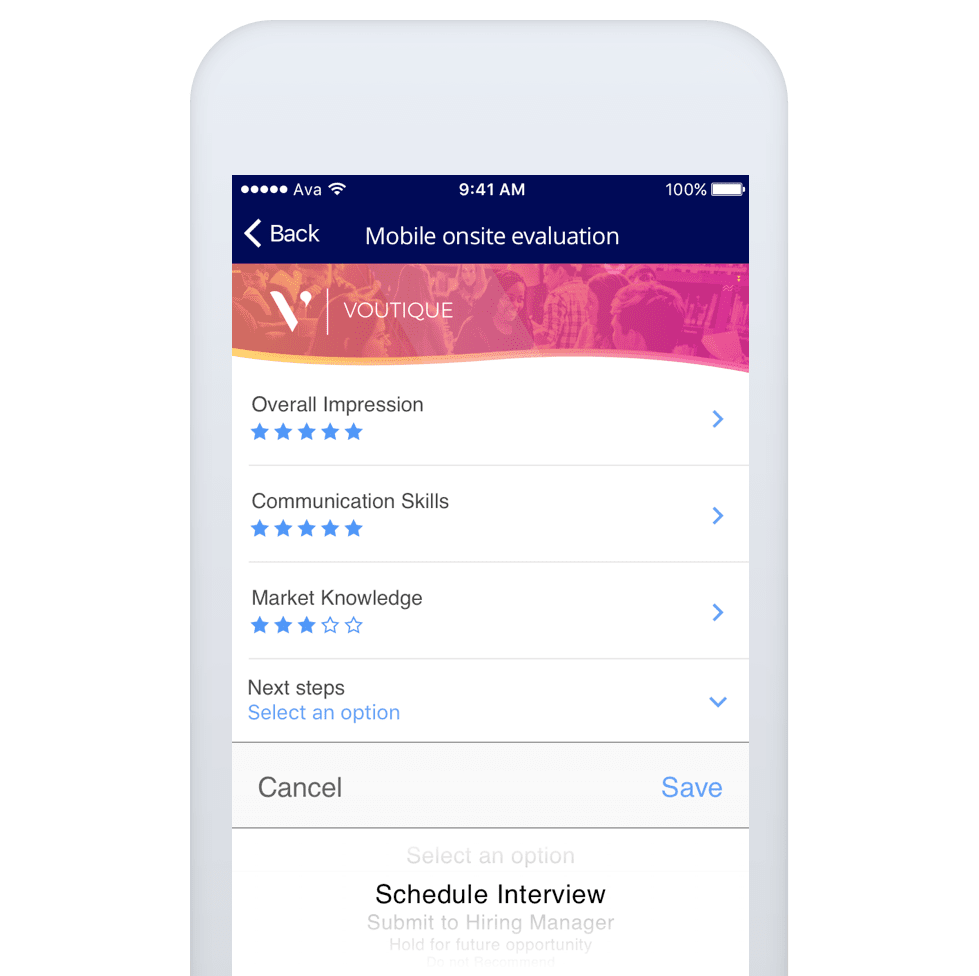 Event Management Made Mobile
Avature Events Mobile App manages attendees on-site, even when no internet connection is available. Recruiters can use the intuitive app to capture leads, scan resumes and provide feedback on the go.
Virtual Events
Many Avature clients have already been using the solution to carry out virtual events to engage with a wider audience and capture candidates they wouldn't have normally been able to connect with face to face. This comes with the added benefit of lower costs, fewer logistical concerns and often higher turnout rates (as attendance is literally just one click away). Avature works in the same way for both in-person and virtual events allowing all pre, during and post-event activity to remain consistent wherever your candidates may be.
Request a Demo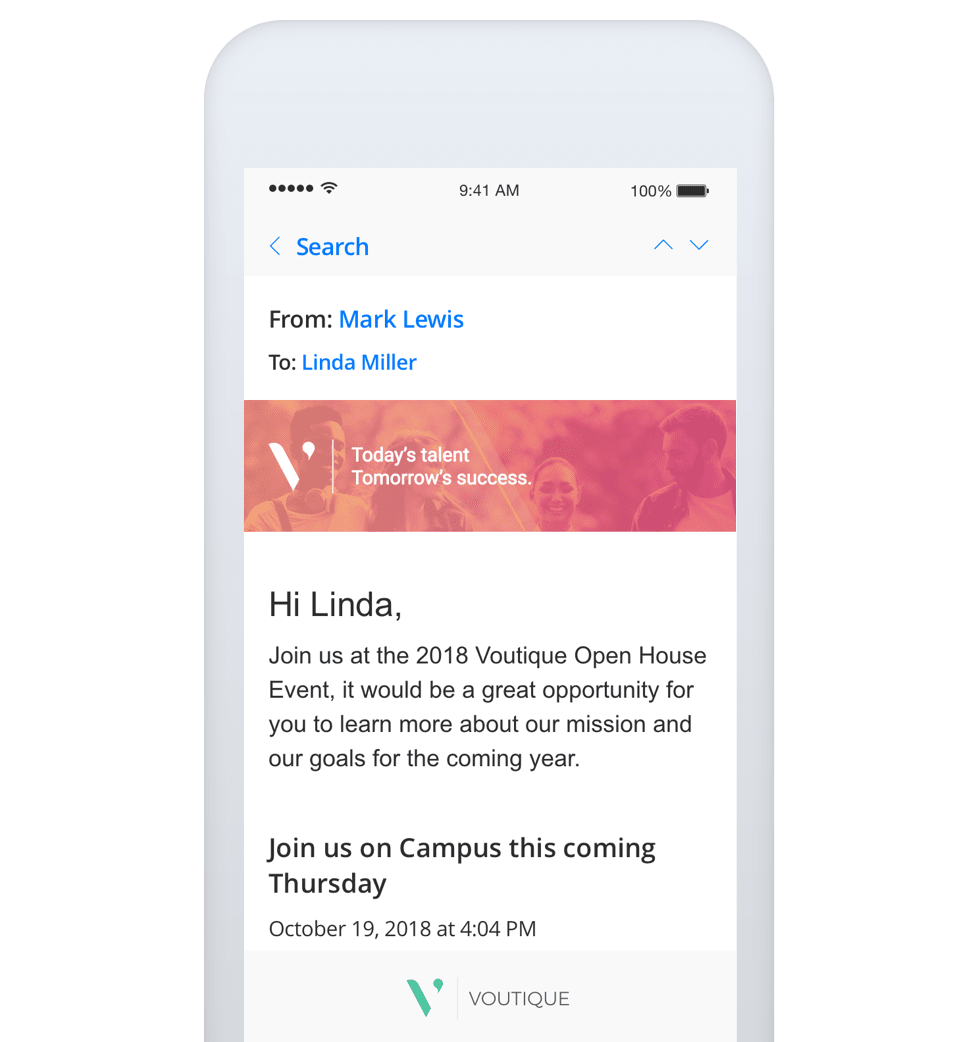 Build Relationships with Authentic Engagement
Built-in email marketing capabilities and engagement workflows allow you to leverage your employer brand and build meaningful relationships with candidates via:
Custom event invitations and reminders
Post-event surveys
Interview invitations
Email campaigns for ongoing engagement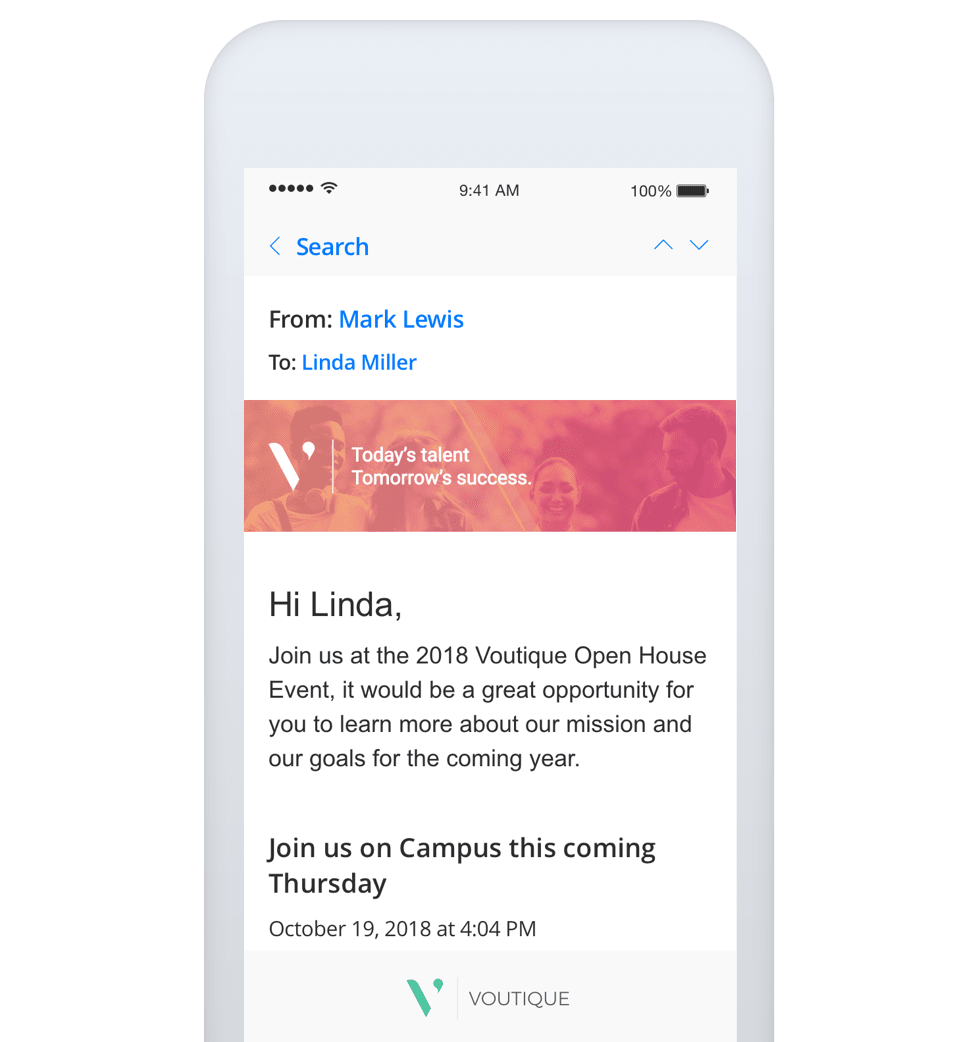 Simplified Interview Scheduling
Allow candidates to choose the most convenient interview time from the comfort of their own home using Avature's built-in calendar which integrates with Outlook and Google automatically. Avature supports time blocking and other advanced features for high-volume scheduling.
Vendor Management and University Relations
Avature helps you track information and communications with universities, venues, media and merchandisers, and build intelligence around them. With Avature, you can also report on vendor expenses and benchmark them against your budget.
Measure Success with Interactive Dashboards and Reports
Review real-time metrics with built-in reporting. Refine your results with filtering and drill downs to sub reports, including:
Landing page metrics
Email campaign metrics
Source analysis
Recruitment event metrics (registrants, applicants, hires, etc.)
Cost-against-budget metrics
Painless Integrations
Use vendors from Avature's Partner Network of certified vendors or bring your own. With Avature's robust REST API, multiple vendors can be integrated quickly and easily, including applicant tracking systems, social networks, career centers, SMS providers and video interview systems.
Contact Us
Boost your Recruiting Power with Avature