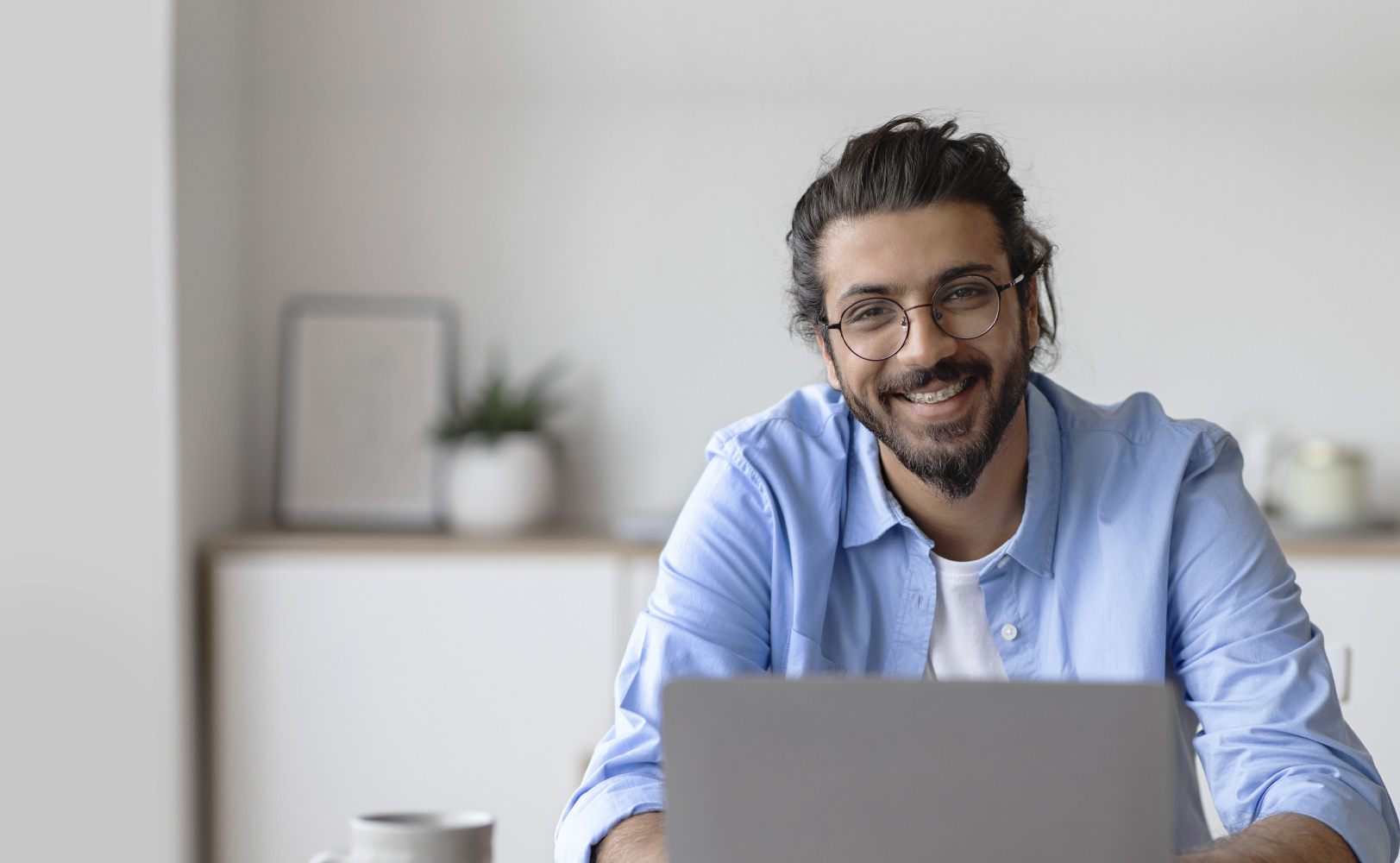 Interview Scheduling
Overcome any interview scheduling challenge by eliminating the hassle of back-and-forth emails with Avature Auto Scheduler.
Why Avature Interview Scheduling?
Your recruiters should be talking to candidates and helping your company hire top talent, not juggling the availability of candidates and hiring managers. Let them do what they do best while we find a time that fits everyone's calendars.
Avature's interview scheduling capabilities solve the number one pain point for recruiters across a wide range of scenarios, including one-to-one, group and panel interviews, as well as full interview days and high-volume scheduling.
The Auto Scheduler automates the process by sequentially requesting availability from all stakeholders and selecting a time slot that works for all interview participants. Calendar integrations grant visibility of hiring manager agendas, removing one of the barriers to efficient scheduling. A fully customizable, mobile-optimized and branded library of email templates ensures smooth communication of important interview information to all attendees, saving recruiters additional time.
Book a Demo
We were able to reduce admin tasks and overall time-to-fill globally by seven days by removing the bottleneck of administration and improving communications with HMs."

Andrea Morrison Manager of Talent Acquisition, Opentext
Interview Scheduling Made Easy
The Auto Scheduler helps streamline interview scheduling when multiple stakeholders are involved at all stages of the hiring process. Our top-notch automation capabilities take care of your organization's scheduling tasks, saving coordinators valuable time and effort.
Allow candidates to schedule interviews themselves according to recruiters' and hiring managers' availability. If somebody cancels, the system notifies all stakeholders, ensuring the rescheduling process remains as easy and time-efficient as possible.
Smooth Integrations With Your Calendar
The power of Avature Interview Scheduling comes from our comprehensive calendar integrations that resolve the biggest blocker for recruiters. And with two different ways to integrate other systems, you can decide on the best way to grant your team visibility.

The Avature Calendar feed enables you to visualize Avature tasks and events on your preferred calendar, with real-time updates to keep you on top of any changes to your agenda. Alternatively, as it integrates with Microsoft EWS, Microsoft Office 365 and Google, you can import your users' schedules from those systems into Avature. This way, recruiters can check if a user is available, busy or out of the office.

On the Avature Calendar, you have a clear view of all upcoming events, which you can filter by assignees, jobs or related candidates. To reschedule an event, just drag and drop it to another date. Avature then automatically notifies all parties involved.

Avature's Fundamental Scheduling Capabilities
Schedule one-to-one interviews by creating events within Avature and defining an interviewer and a candidate. You can also customize the event to include important information (such as the location), set a time zone and program personalized email reminders.
Add multiple guests and turn your one-to-one interview into a group interview to see how candidates interact with each other.
Set up panel interviews by adding multiple interviewers to your events and gathering feedback from different points of view.
Advanced Scheduling Capabilities
High-Volume Scheduling
To optimize time, you may want to create large events with many candidates, such as information sessions or group interviews. This implies contacting numerous stakeholders – a lengthy and complicated process. With Avature, you can invite and register attendees from your portal on your desktop or mobile. You can also set capacity limits for each event, ensuring you don't overbook them.
Interview Days Were Never So Simple To Organize
Screening a large number of candidates in a short time frame is a complex operation. Scheduling the interviews is even tougher. Spare your recruiters this burden by automating this process with Avature. Leveraging a mobile-optimized portal, interviewers can provide their availability from which candidates then select a suitable time. This eliminates unnecessary back-and-forth communication.
Simplify Arranging Consecutive Interviews
Having multiple interviews in one day can save time for recruiters, interviewers and candidates alike. But coordinating many different schedules is a headache.
With Avature, recruiters can create time slots from which candidates then select a timeframe for their interviews from a mobile-optimized portal. Accommodating as many candidates as possible, Avature then automatically schedules multiple screenings with different interviewers, optimizing everybody's time.
Get the Right Talent to the Next Round Pronto
Top candidates move fast and wait for no one. Finding the right person for a job often requires multiple interviews, which demands coordination and efficiency. To facilitate interview round scheduling, Avature can automatically progress candidates based on interviewer feedback and send them an email to request availability or invite them to self-schedule the next interview.
Seamless Candidate Experience
Keep candidates in the loop and allow them to book, reschedule and cancel their own interviews from a simple and intuitive portal. Send them notifications and invitations via their preferred communication channel and add upcoming events to their calendars. Ensure a seamless experience across all touchpoints thanks to advanced branding capabilities.
Spare Your Recruiters the Draining Back-and-Forth
Unleash the true power of your recruiters while providing them with the tools to take care of one of their most time-consuming tasks. Once they've selected attendees, Avature automation takes care of the rest so they can schedule interviews in just a few clicks. Plus, they have a birds-eye view of every upcoming interview from any requisition they're managing.
Hiring Managers Are Better Off
With Avature, HMs can sync their availability to the platform, so picking a time is as easy as it gets. They receive notifications and reminders automatically with links to all the information they will need during the interview.
Contact Us
Boost your Recruiting Power with Avature