HR Case Management Solution
Designed in collaboration with leading HR practitioners, the Avature Case Management solution helps you resolve workforce issues through engagement and cooperation.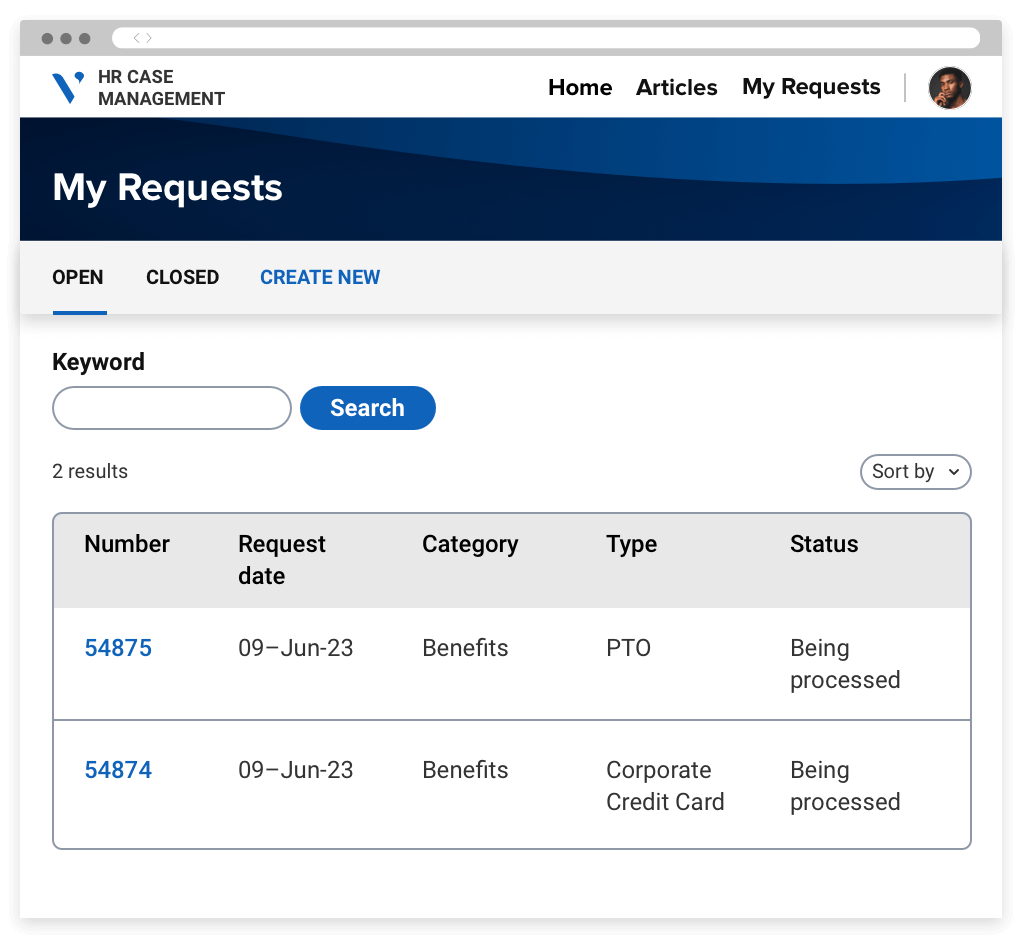 Why Avature HR Case Management?
Issue management should be a core capability of every HR operation. The right system allows HR managers to easily go beyond self-service when appropriate and offer a well-managed, high-touch spectrum of support services that respect the criticality of the issues requiring resolution.
Unlike conventional IT case management systems, which are based on the ITIL model for help desks, Avature HR Case Management recognizes that people issues can be exceedingly complex, often cannot be resolved by HR alone, and may require a series of cascading actions to mitigate risk and retain operational capabilities.
Our solution allows you to support a greater variety of problems with a fully bespoke configuration based on your company's operating model. It also enables HR to collaborate effectively with line managers, legal, payroll and accounting teams, as well as other stakeholders, including external counsel and healthcare providers. This way, they can resolve issues quickly for each employee's benefit.
Request a Demo
The automation within Avature has been one of the biggest eye-opening pieces of the Avature offering. It has allowed us to save hours of typically manual processes and those hours have obviously translated into money savings as well."

Gina Drew - Senior IT Manager
Scale High-touch Services with Automation
Efficiently managing workforce-related issues helps improve the health of your organization. With Avature, HR managers can easily automate a full range of processes, from basic enrollments and leave of absence requests to complex incident management investigations using a structured case and sub-case hierarchy and our configurable workflow engine.

Combined with a customized data model and portals designed for specific user communities, these tools allow HR to collect and distribute data and files, manage approvals, survey stakeholders and route cases based on type. As a result, HR can digitally transform the way they interact with the workforce.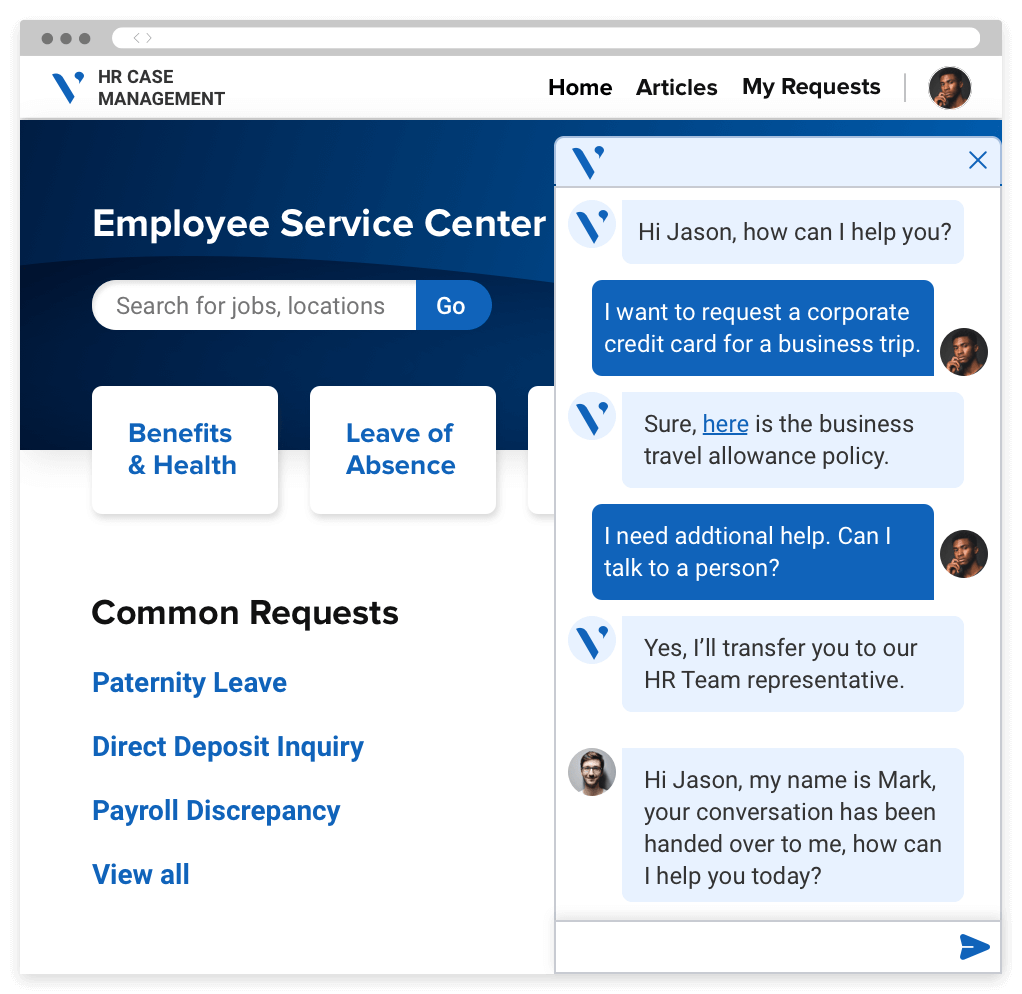 Help Employees Help Themselves
Provide your people with a frictionless, hyper-personalized portal experience where they can quickly find answers to their questions, open cases and track resolution.
Using Avature AI, you can easily configure a chatbot to respond to common FAQs and share relevant materials with employees, allowing your team more time to focus on critical issues.
Avature CRM Features Make Employee Communication Easy
The ability to communicate to multiple stakeholders about mitigations, workarounds and resolutions goes well beyond traditional case management and requires a sophisticated multichannel communication capability only found in a robust CRM.
The Avature solution provides all the tools needed to segment your workforce based on both case and person record data. You can segment, and message impacted employees quickly and easily with standardized templates or fully customized messages.
Real-time, multichannel communication and user-specific dashboards put HR issues at the fingertips of daily operations managers and build their relationship with HR Generalists and other members of the HR team.
Bring Clarity to HR Service Delivery
Our Case Management solution leverages Avature's full journaling, user-specific dashboards, and reporting features, including a programmable (JSON) report builder, to provide clarity and support discovery. Case and sub-case metrics, reports on stakeholder involvement, resolution approvals and a range of other actions are easily tracked and shared with a variety of teams involved in operations and risk management activities.
This way, reports and dashboards provide actionable insights, helping your team identify trends and frequently occurring cases, prevent future incidents and make better, data-driven decisions.
Uncover service delivery gaps, keep managers up to date on case progression and reallocate case load to ensure that HR generalists can deliver quality service throughout the entire organization. Tags can help highlight serious, top-priority cases so you can treat them accordingly.
Champion Compliance and Confidentiality
In HR case management, confidentiality and discretion are non-negotiable due to the sensitive nature of the issues at hand. Our solution empowers you to set role-based permissions and manage access for different groups and individuals. When a case is confidential, ensure that only those involved have access to the information inside to foster trust with employees. Data protection, data encryption and anonymous reports help ensure that cases are treated confidentially.

Together with the ability to document incidents and maintain clear audit trails, Avature HR Case Management facilitates transparency and helps protect companies from legal and non-compliance risks.

Request a Demo
Achieve Your Digital HR Transformation with Avature