Unshackle Your Recruitment Teams With The Power of Automation
Featuring

In the last few years we have seen organizations increase the volume of candidates they are able to attract. While this is fundamental to a successful talent acquisition strategy, the flipside is that recruiters are often swamped in resumes, emails and other labor-intensive tasks, impacting negatively on time and cost-related metrics, and hindering their ability to unearth standout talent. This trend has only escalated in recent months as TA teams deal with an increase in applications in the face of widespread layoffs due to the COVID-19 crisis.
Staying true to their motto of "Run and Reinvent", BMC seized the opportunity to swap their rigid and outdated ATS for Avature, unshackling their highly skilled TA professionals with the tools to automate a greater variety of manual actions. These bold steps immediately streamlined their hiring processes, driving them to fill positions quicker and with better quality candidates, and enabling recruiters to focus on initiatives that deliver more value to the business.
Listen back to our special edition webinar with BMC's recruitment expert, Jen Corio, to hear how they rolled out their new flexible platform in just four months, and how Avature empowered them to:
Automate manual tasks to help reduce time to fill by 21 percent
Pre-screen applicants to allow recruiters to focus on qualified candidates
Improve compliance with geographical data privacy regulations
Streamline onboarding to create a flawless new hire experience
Develop a centralized reporting suite to deliver quick, in-depth reporting insights for strategic actions
Align previously siloed teams across one platform to improve communication and collaboration
Don't miss watching this webinar to learn actionable tips on how you can improve your TA strategies.
Speakers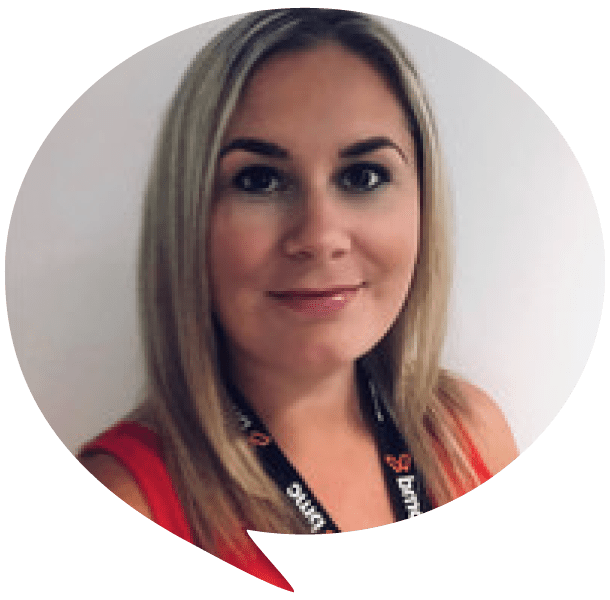 Jen Corio
Recruitment Operations Manager
Misha Chakrabarti
Product Marketing Specialist