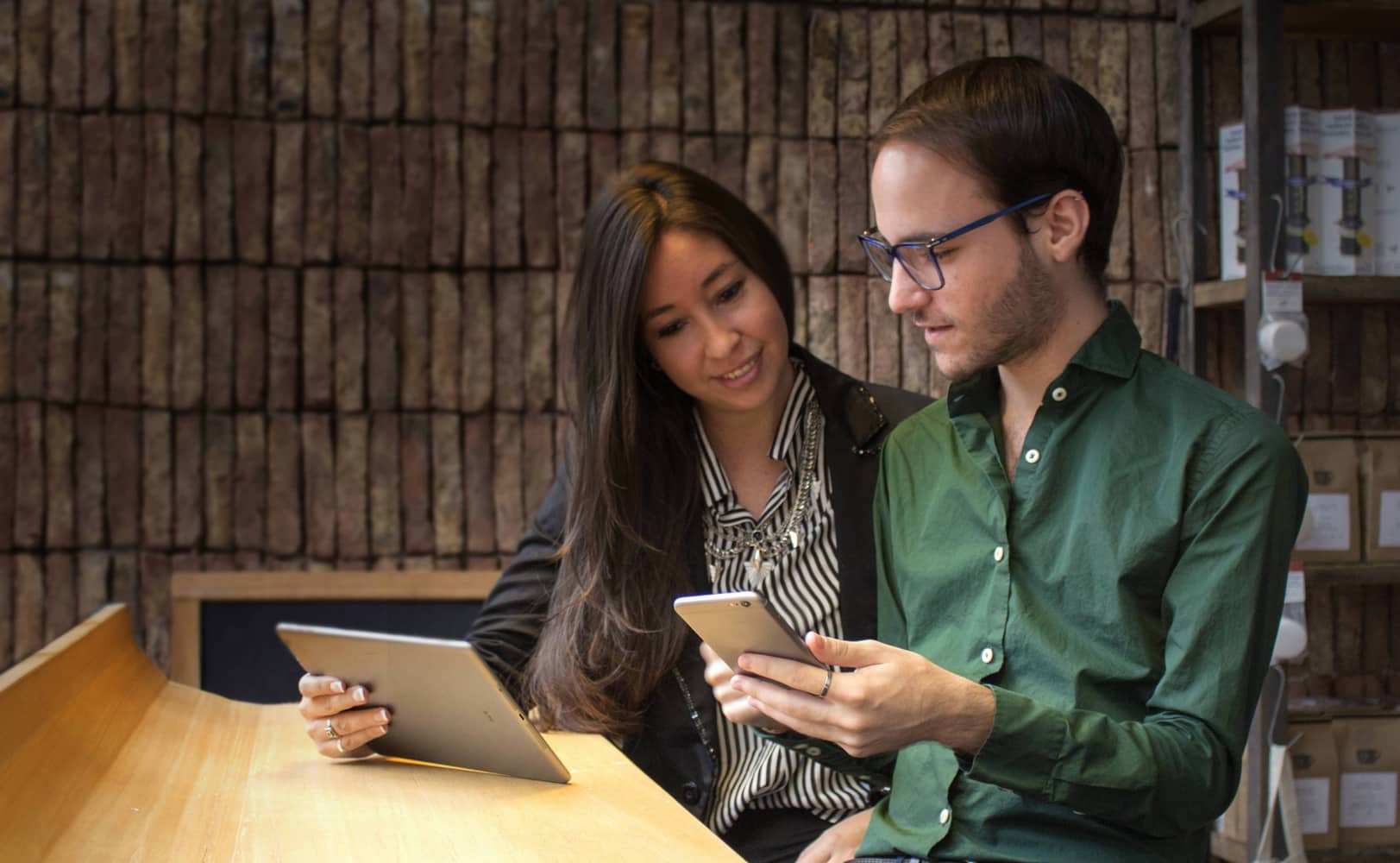 Employee Referrals
Tap into the vast pools of talent within the social networks of your employees.
Why Avature Referrals?
A veritable gold mine of qualified candidates is at your fingertips, and all it requires is the right employee referral program to activate it. With Avature Refer, your employees can become effective and engaged recruiters who help you build your talent pools via their existing contacts.
Book a Demo
See it in action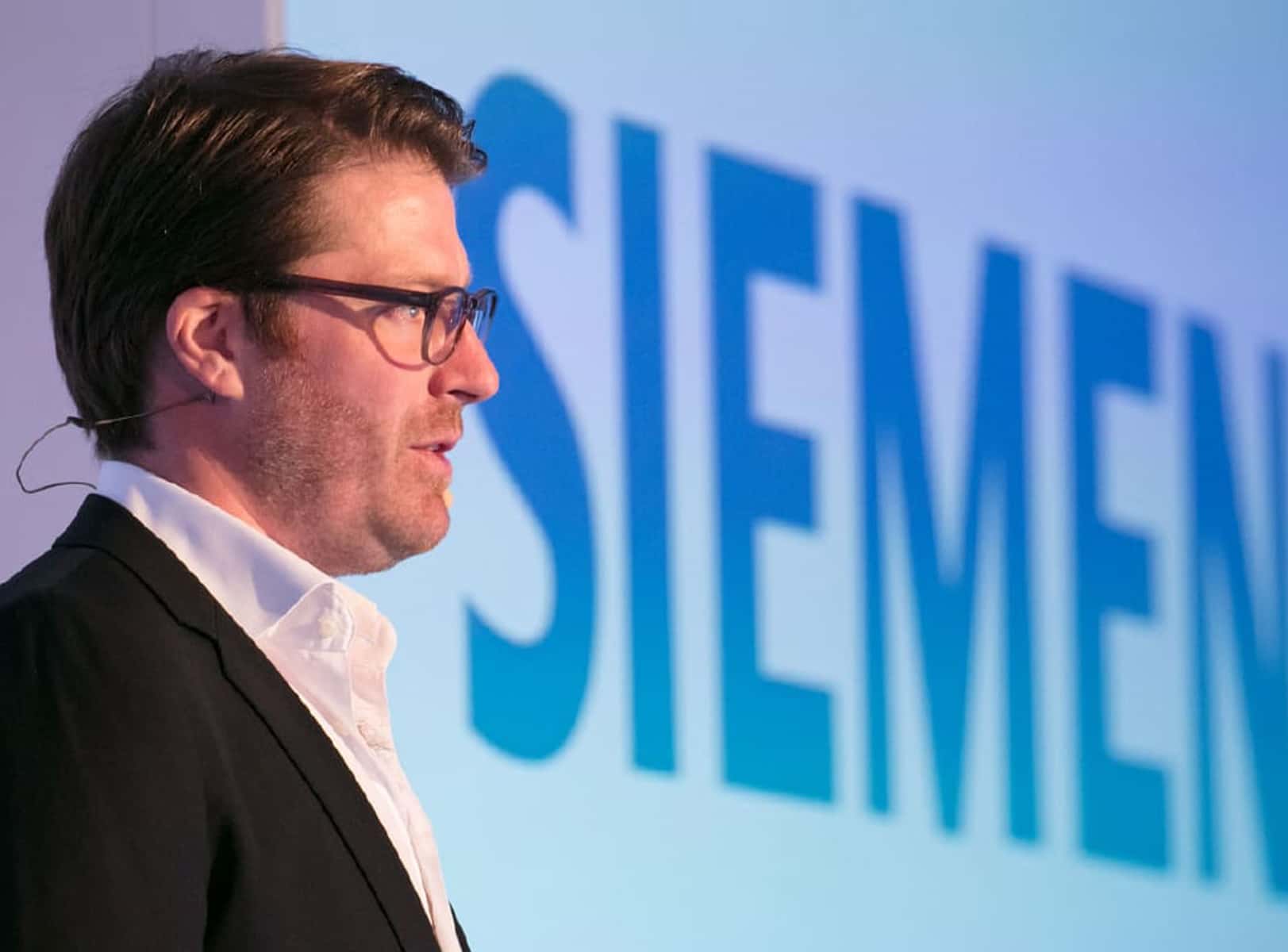 Employees can sell your company in a very authentic way; they know about the jobs and the culture of the company and are truly ambassadors. So in addition to finding really high quality candidates in a good number through the Employer Referral Program, it's really strengthening our employer brand. People are talking to the outside world and we're leveraging every employee of Siemens to help us recruit."

Dr. Sebastian Hubert, Head of Talent Acquisition Strategy and
Technologies, Siemens.

A Dedicated Employee Referral Site
The Avature Refer site gives your employees an easy-to-use hub from which they can view open positions, recommend their friends and track the status of their referrals throughout the application and hiring process. It also features job recommendations based on resumes, which is useful if you know a great candidate but are not sure which positions to refer them for.
Tailored To Your Business
A successful employee referral program is not the same for all organizations and may differ between business units or regions. This is why all key elements of Avature Refer are fully customizable to fit your specific needs.
Avature Refer features:
Customizable referral workflows
Design, cadence and automation of email notifications
Information captured from the referrer
Look and feel of your referral site according to your brand
Tailored rewards system
Built-in Marketing and Segmentation
Create lists of your high-performing referrers and place referred candidates into specific talent pools that reflect your different recruiting needs. A powerful AI algorithm can then automatically rank candidates and identify those who are the best match for the job requirements. This makes it easier to target audiences with specific, tailored, automated email and SMS communications. You can also engage with talent outside your workforce from alumni, vendors and customer networks by allowing them to submit referrals too.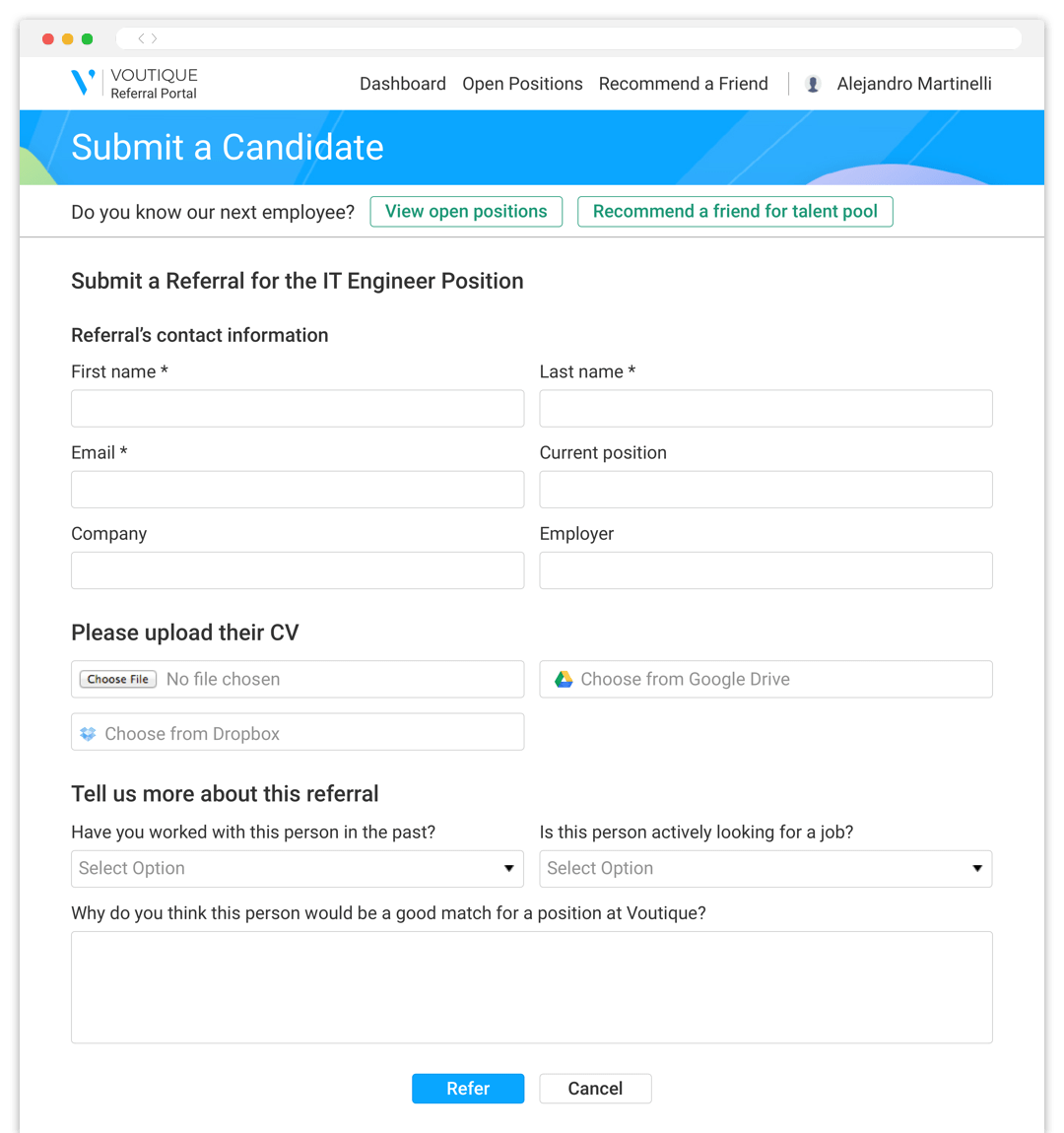 Transparency as a Driver for Engagement
Drive adoption of your referral program with customizable levels of transparency.  Select what information you show to employees regarding the status of their referrals. Additionally, you can choose to automatically notify them of any meaningful advancement in the process, ensuring that your referrers are always up to date on their submissions.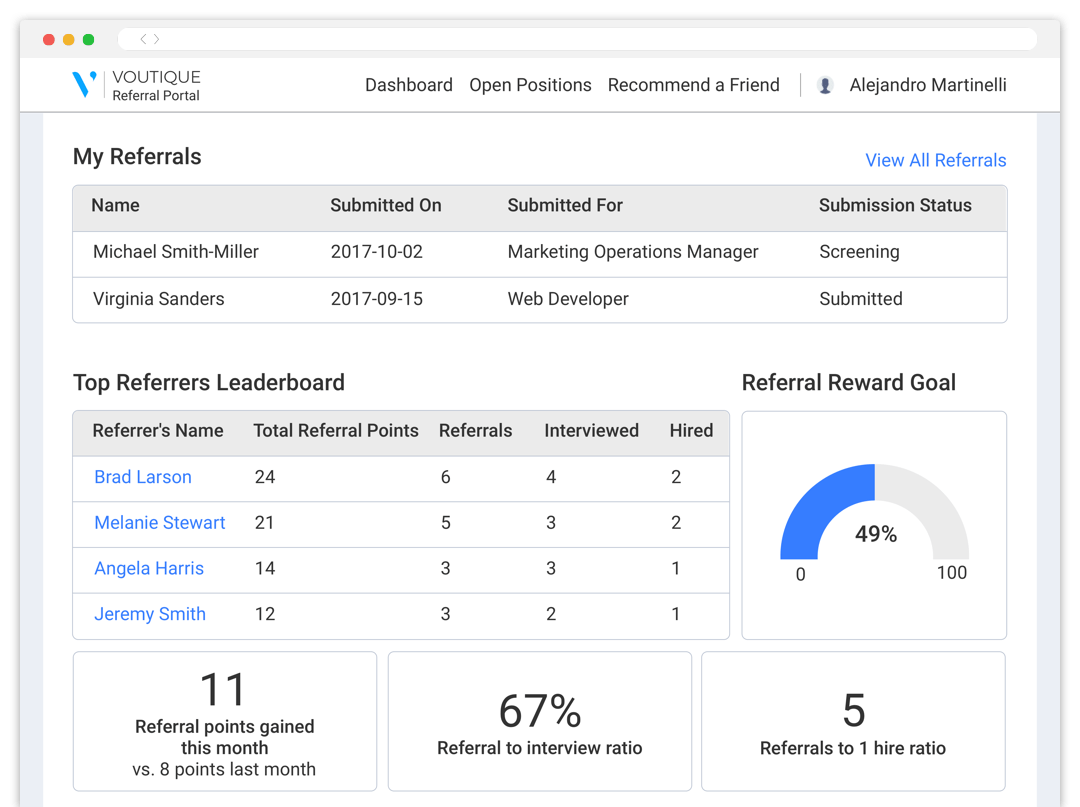 Enhance your Referral Program with Gamification
Reward your employees based on the number of successful referrals, or create a scoring system with micro rewards to recognize employees for smaller actions such as the number of candidates referred. Then publicize their score referral leaderboards to showcase your top referrers and encourage other employees to participate in the program.
Enable employees to easily share links to specific jobs via email, Facebook, LinkedIn and Twitter to encourage viralization through social sharing. In the spirit of gamification, these links track the referral back to the original referrer, so employees are credited for their efforts.
Optimize the Referral Experience
Customize your immediate response to employee referrals, choose to trigger a verification email, a request for information or an invitation to apply. Employee referrals will then remain in your talent pools even if they decide not to follow through with the job application.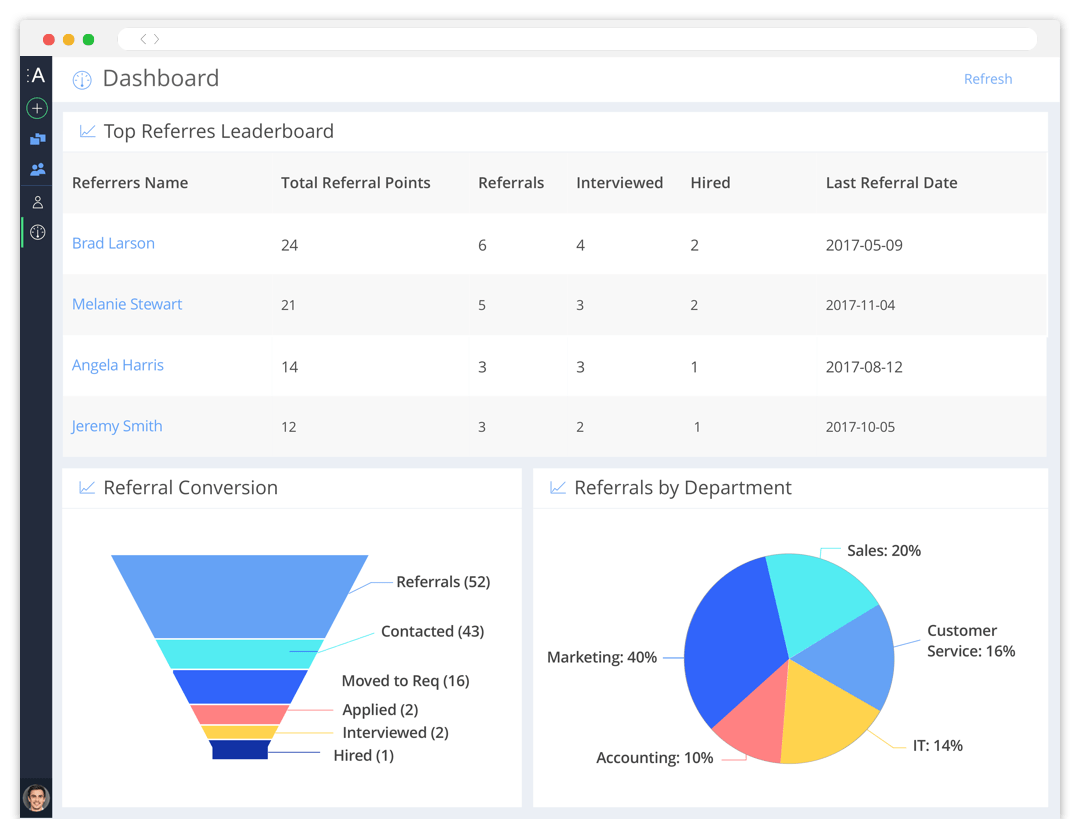 Real-time Reporting
Analyze response, participation, ROI, effectiveness and other relevant factors to periodically review the strategies being used and adjust direction quickly to fit your evolving needs.
See at a glance:
Your top referrers
The social media sites generating most referral traffic
Business areas/locations that refer most/ least
Which email templates are most effective
How your employee referral program compares to other hiring sources
Contact Us
Boost your Recruiting Power with Avature