Our first in-person conference since the pandemic hit, #AvatureUpfront China 2021 took place in the JW Marriott Hotel Shanghai and everyone was buzzing. Speakers from Pfizer, Walmart, HSBC, SHL, Asia Pulp & Paper, Mettler Toledo and Jones Lang Lasalle took advantage of this day to talk about the insights they've gathered, what's worked for them in terms of optimizing talent processes and what the future may hold.
The attendees left with actionable insights and key elements to enhance their own strategies, as well as get a sneak peek of what's to come in the Avature platform.

The Future of Work
Last year brought a wave of innovation, with companies everywhere adapting their talent strategies and leveraging technology to do so. With a surge in the "on-the-go approach" and fast-paced change, company attendees shared their best recommendations for organizations looking to face challenges head-on in this new context, focusing on collaboration.
If you've ever played with blocks at a friend's house when you were a kid, you may have an idea of how important it is to work together towards an aligned vision to get to your desired end result (probably a huge castle with a moat?). When we take that into strategic HR, collaboration is evolving between stakeholders and the right tech bolsters the flow of information and delivers total visibility. This can help meet the specific needs of each stakeholder and improve hiring decisions in the long-run according to business leaders that took part in an interactive panel session.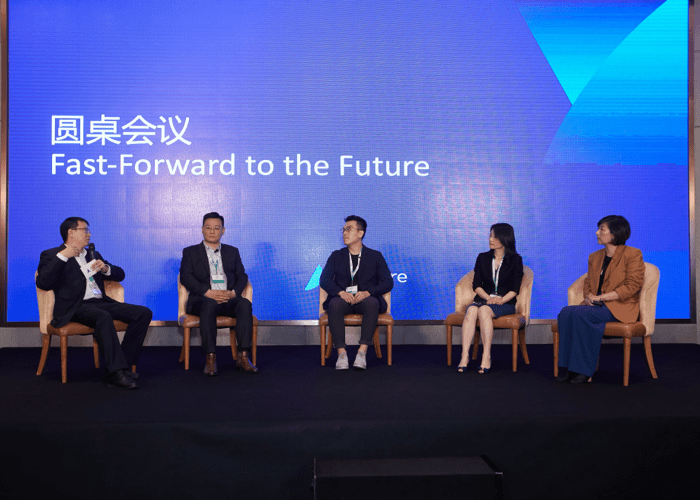 "The market is changing at a very fast pace. It's impossible to always find people who happen to have the right knowledge and skills for each position. We value talents with a strong ability to learn and grow. We are paying more and more attention in recruiting the younger generation. We are now investing in people who cannot start their jobs immediately and we train them, so that they can succeed in their jobs after one or two years."

Will Qin, Head of Talent Acquisition, Greater China, Jones Lang Lasalle
During the discussion, they were able to converse about the importance of learning and development and reskilling and how it all comes to play in the path ahead. This also included internal mobility, where they pointed out there has been an increase in focus, putting the employee experience front and center. With technology being a crucial part of all strategies deployed, they couldn't help but touch on AI as well. They made it a point to define its use as in favor of working for humans and not to replace them.
"Last year, the retail industry was very competitive, and HR was under a lot of pressure. We wanted to create an agile organization to deal with challenges, such as leadership, the aging population within our staff structure, candidates having more options/offers to choose from, and so on. For future talents, I think they need to have these characteristics: 1. Business Acumen; 2. Strategic thinking 3. Data Sense 4. Communication and influence 5. Entrepreneurship"

Jacky Lin, TA Director, Walmart
This drive-in digitization was a topic present for SHL as well. They discussed some common misconceptions when it comes to digital talent, highlighting two in particular:
Agility is the most important quality
Companies require new leadership to drive digitalization
They were also able to relay the points that have worked to boost digitization for them and that they believe will help companies drive this change. These include:
Continuous learning and innovation as well as a positive mindset
The ability to adapt in the face of uncertainty and changes
An analytical mindset to be able to leverage digital tools that can process complex data and achieve results
Stepping Up the Hiring Game
Uncertainty and volatility have gone hand in hand this past year. Companies are doing everything in their power to overcome the unknowns with increased organizational agility and innovation. But this often requires an influx of talent with a different set of skills and businesses are having to appeal to new candidate groups.
Pharmaceutical companies have seen a surge in public interest as a direct result of the chaos that's been unleashed with the pandemic and Pfizer was one of those that quickly became a household name. Looking to keep that attention ball rolling and leverage it to capture the interest of top talent, they turned to targeting specific audiences of candidates.
With the help of Avature, they took to campuses, tapping into a key area for new talent and allowing for more competitive recruitment. High-tech and interactive social experiences were a key part of this engagement strategy, with students being able to take part in a series of them that even included a Mozart AI concert.
From event registration and application to interview and hire, Pfizer was able to leverage Avature to track the end-to-end process in which thousands of students were attracted to join the concert. As well as successfully engaging this audience, they were able to determine that two of their successful hires were students that had attended the concert thanks to Avature's robust reporting framework.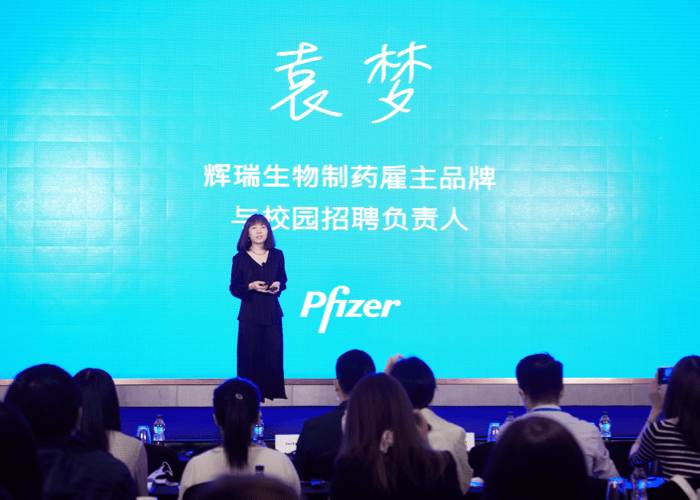 "I have been working alongside Avature since last year, and I am deeply attracted by its functionalities. Avature helps the campus recruitment team effectively manage the overall flow, from promoting the events online to tracking the conversion rate of offline activities. The future is big data. To most HR organizations, a lot of the work and processes are fragmented. The Avature platform can bring them all together and track ROI, which is something I value the most."

Nina Yuan, Senior Manager, Campus Recruitment & Employer Branding, Pfizer
Meanwhile, HSBC knew they wanted to create a new insurance product but were aware they'd need new hires with a different type of skill set. They not only created a digitized recruitment process representative of the role itself but also managed to leverage Avature in order to streamline every step of the recruitment and onboarding processes.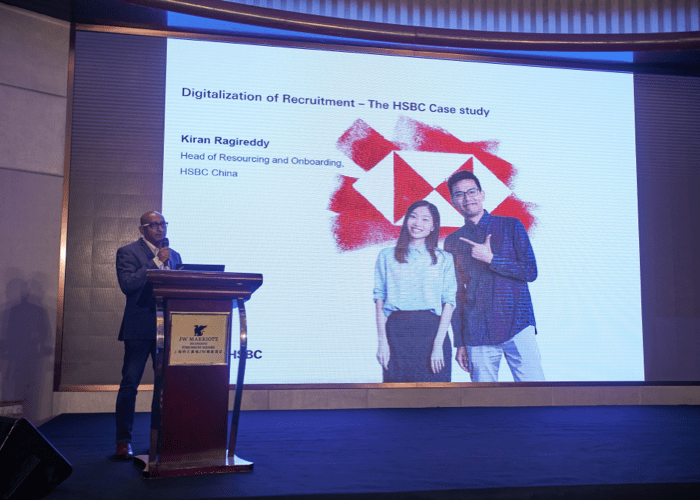 "We can digitize and simplify our process through Avature and interact with our candidates. It is also our main CRM, helping us create an active engagement channel for potential talents. Avature is a great platform and can help us stay compliant in a highly regulated environment."

Kiran Ragireddy, Head of Resourcing and Onboarding, HSBC
To Conclude…
With an eye towards what's coming, companies in China and all over the world have been adjusting and adapting, bringing innovative ideas to life in their strategies, and #AvatureUpfrontChina2021 was the ideal platform for market leaders to showcase some of them.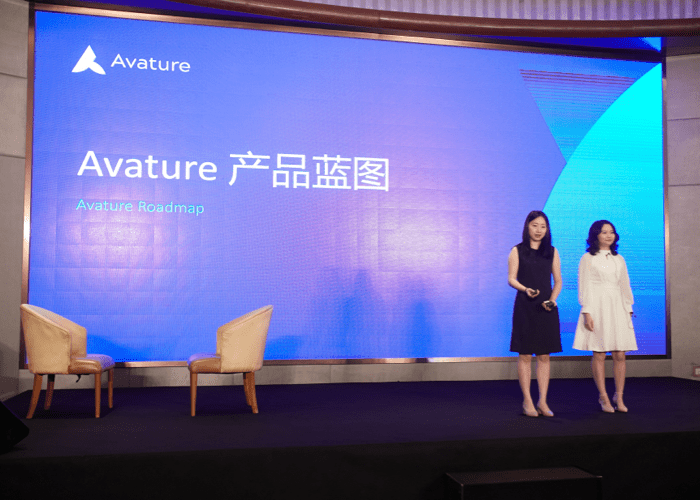 Avature strives to help companies everywhere leverage technology to unlock the potential innate in every strategy, constantly working on new developments and capabilities to empower each process and bring forth the future, the newest being the UI enhancements introduced to the platform through Avature 9.