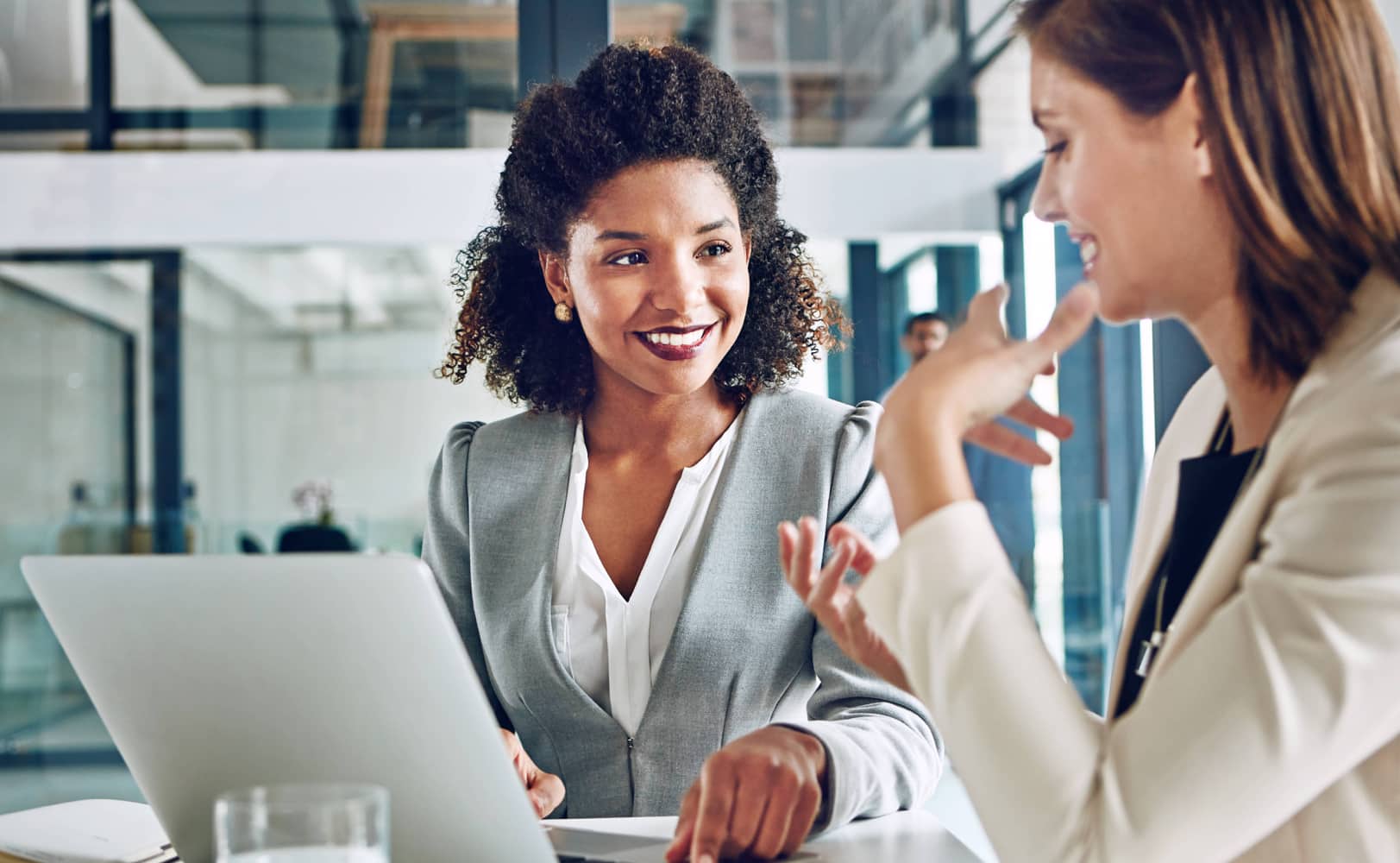 Performance Management
Avature Performance Management allows you to re-envision the employee review process and tailor it to your needs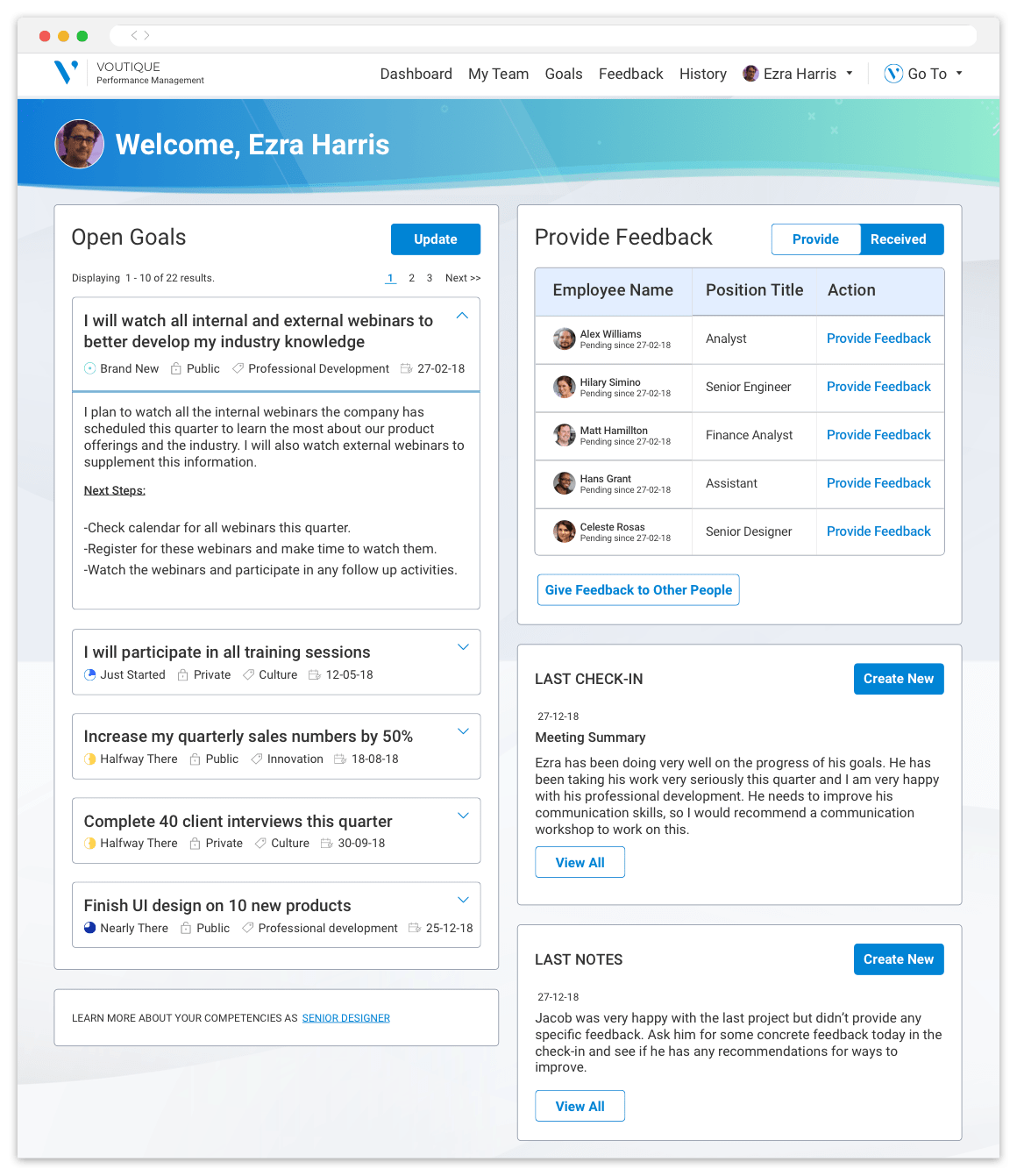 Why Avature Performance Management?
Move away from the limiting, retroactive evaluations of yesteryear and empower your employees with ongoing, agile and collaborative appraisal processes focused on fact-based discussions.
Book a Demo
See it in action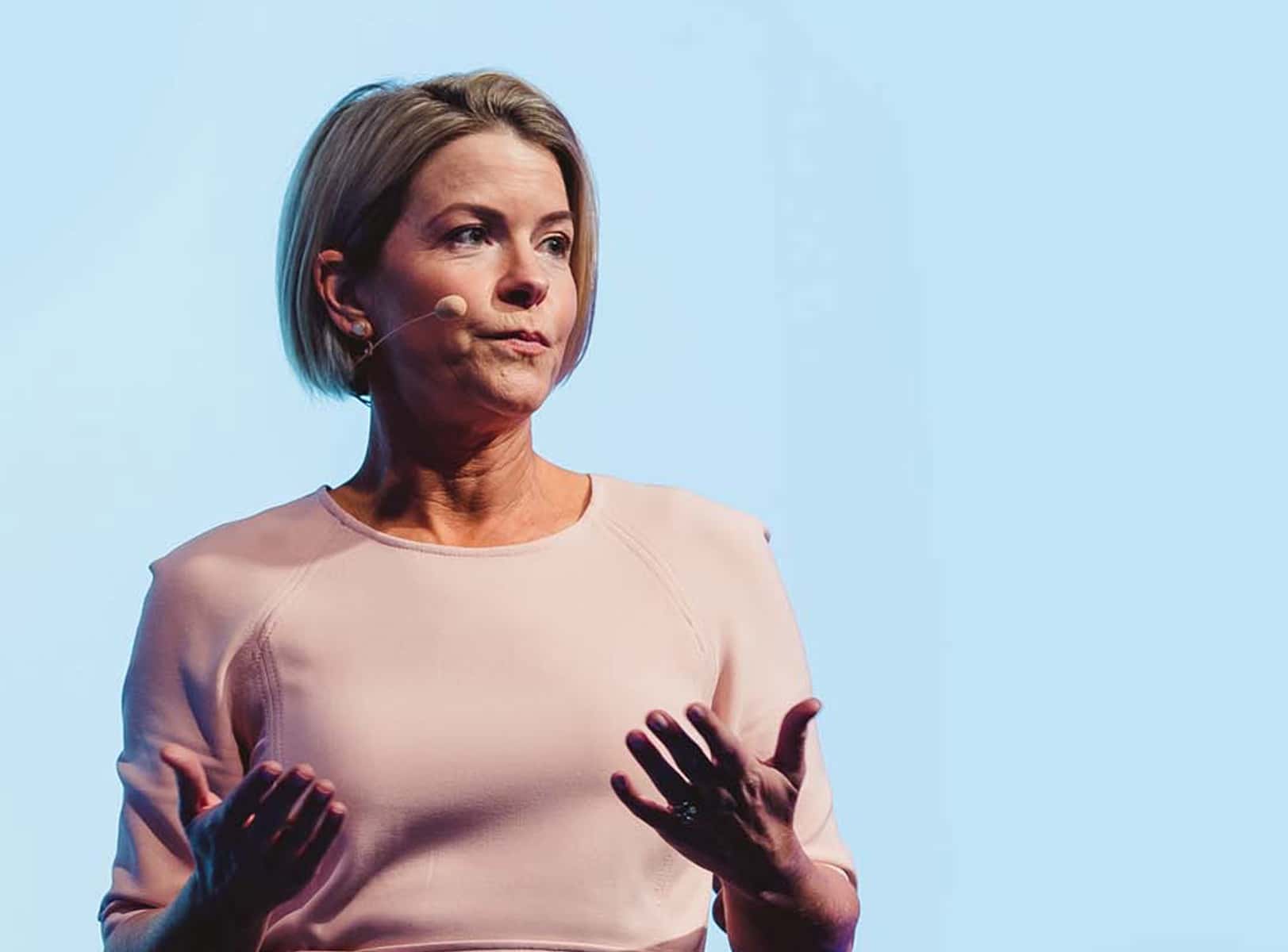 Avature is a true differentiator when it comes to understanding and getting your arms around your talent. I believe that everyone wants to feel a part of something and that's what engagement does for a company. You get that discretionary effort from people, that true engagement, by ensuring they feel connected to the core and a part of something bigger.

Terri Lewis, Senior Vice President Global Human Resources, Pontoon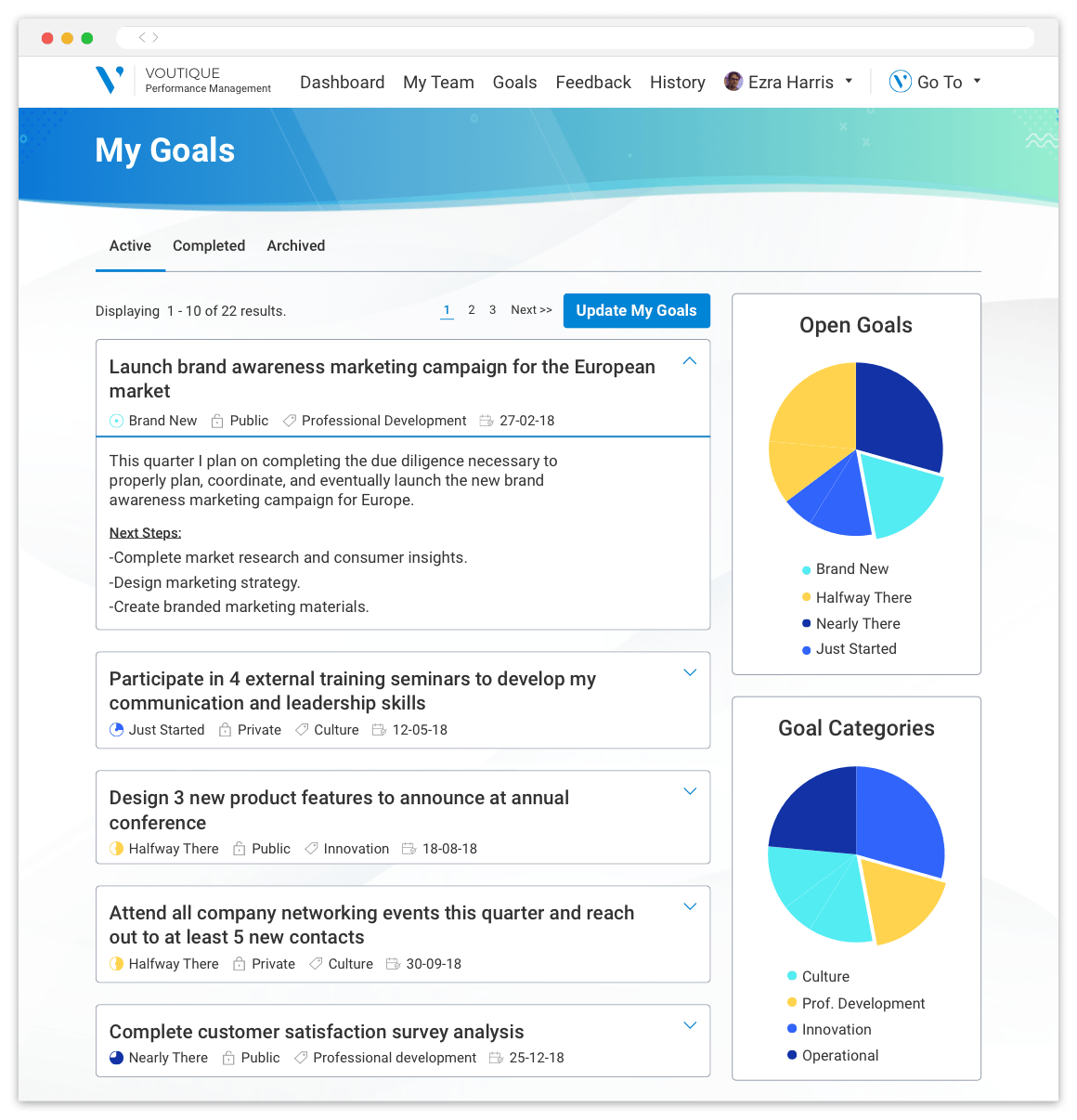 Set Up Agile and Transparent Goal Management
With Avature Performance Management, employees can easily set and track their objectives and key results. Promote a culture of both transparency and collaboration with the open publication of goals and status reports. Revise goals as needed to keep pace with organizational/market change.
Connect Managers and Remote Employees With Avature Video
Avature recorded on-demand video interviews and "face-to-face" digital conferencing empower managers to humanize virtual evaluations and better assist employees as they look to adjust to the new reality of goal alignment and career development at a distance. Easily schedule and manage regular video check-ins that encourage constructive conversations between managers and direct reports while also fostering what matters most in these uncertain times – a positive employee experience.
Request a Demo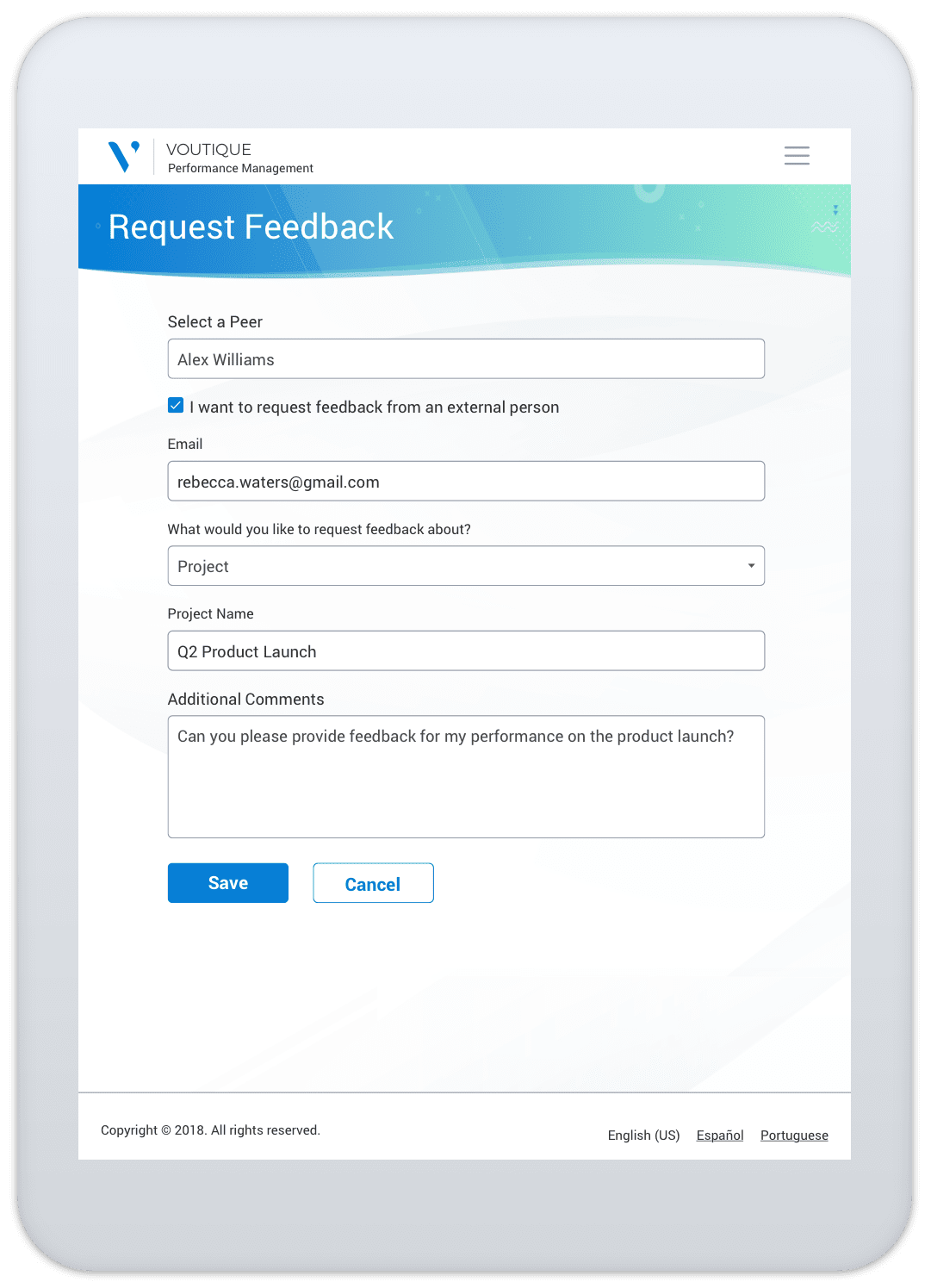 Collect Real-Time Feedback and Recognition
With Avature Performance Management, employees can request and receive feedback from peers, managers, direct reports and individuals outside of the organization – such as vendors and clients – at any time. Managers can also request feedback regarding their team members to develop a 360-degree understanding of an employee's performance, skills and goal attainment. The feedback process can be customized according to your organization's policies and culture, including question types, anonymity, visibility and frequency.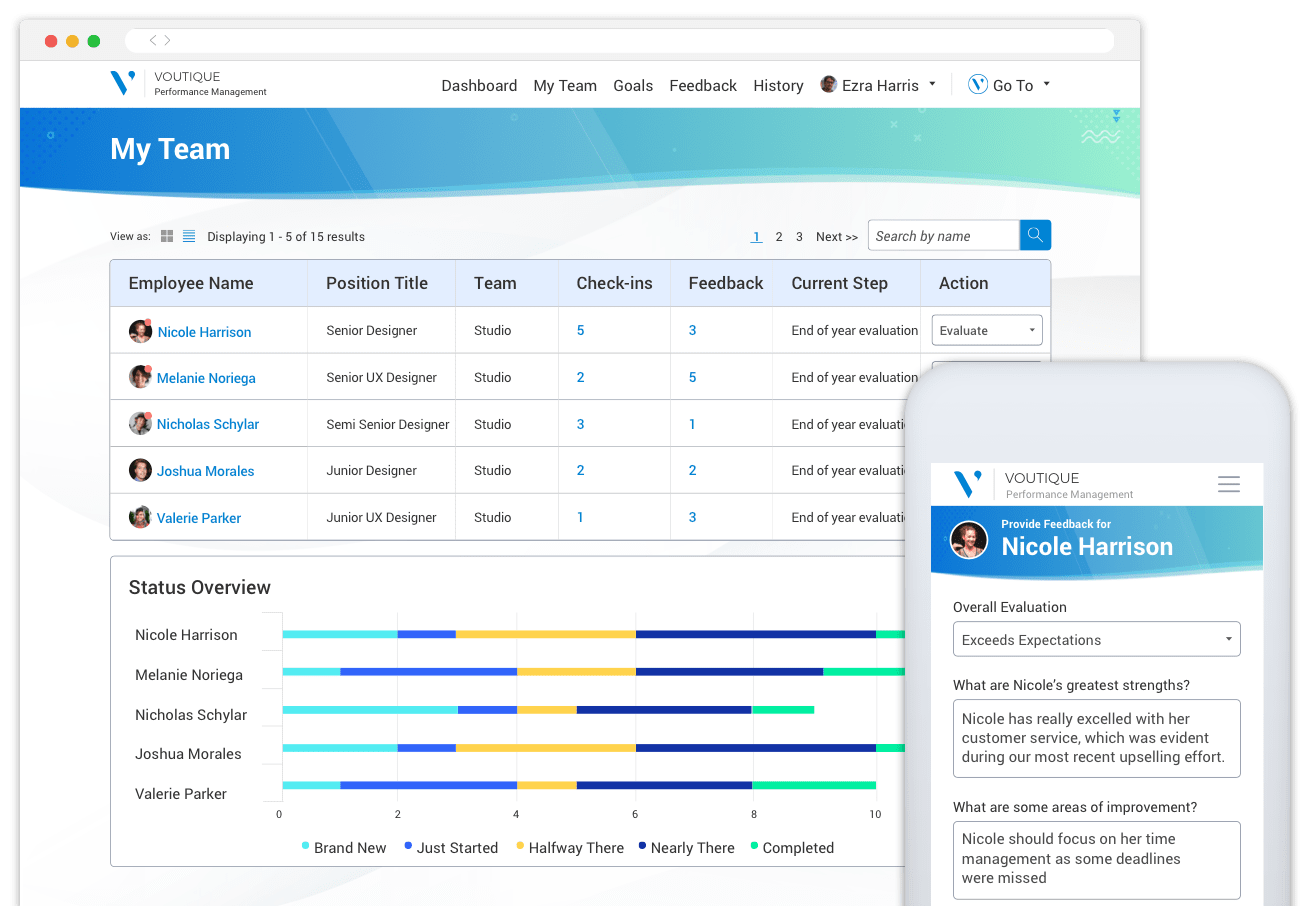 Customize Performance Evaluations
Avature allows you to design a forward-looking and streamlined performance review process to help employees reach their full potential. The appraisal can include a direct report self-assessment on goals and competencies, a peer review, and a manager-level evaluation. Managers can also guide employee development using relevant data from feedback, check-ins, notes and an employee's overall performance history.
Enable Social Engagement
By combining Avature Performance Management with Avature DNA, you can foster a high-performance culture by publicly announcing achievements, promotions and outstanding key results. In addition, colleagues can publicly recognize one another for actions that are associated with any of your core company values – thus reinforcing desired behaviors. You can also promote ongoing development by targeted learning and mobility opportunities based on employee skills, interests and areas of development.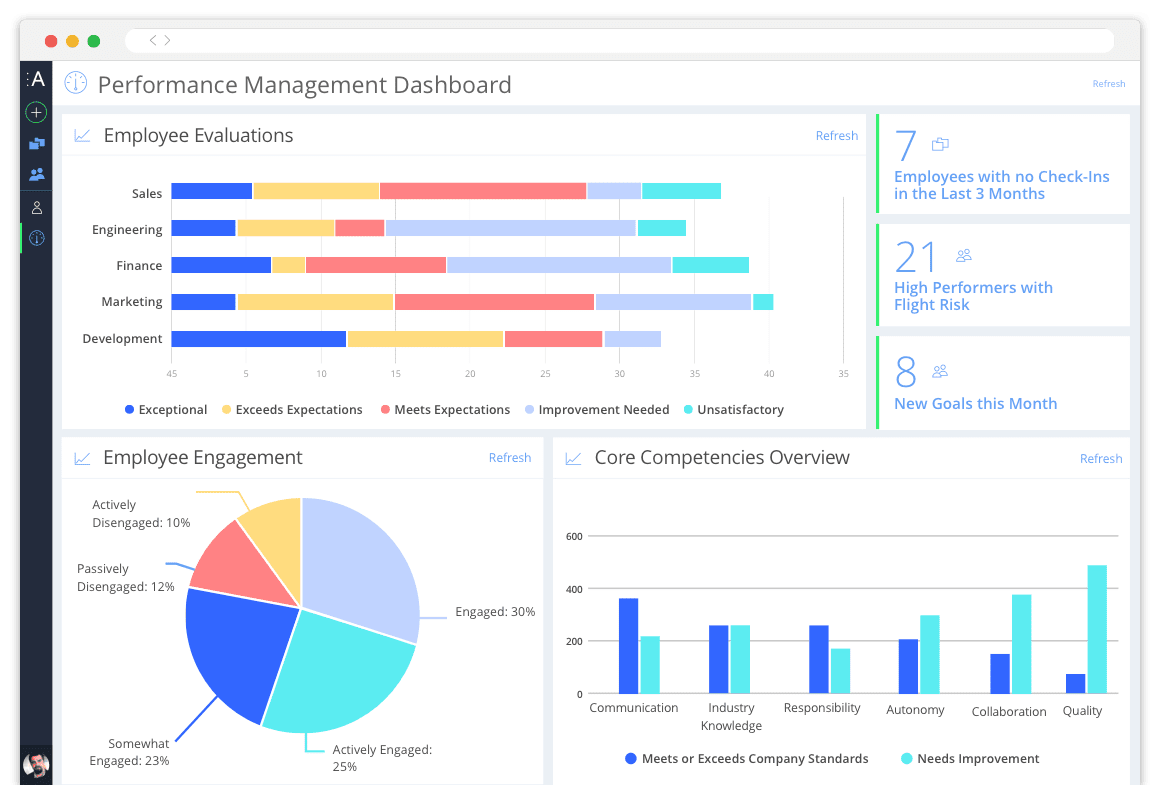 Analyze and Report Meaningful Data
Avature's reporting capabilities allow you to go beyond the nine-box grid analysis by reporting on all of the data gathered throughout the performance period. Advanced data metrics help you drive strategic HR initiatives by easily identifying high and low-performing employees. As the future of mobility and employee performance is intimately tied to skills, Avature's advanced AI ontologies bolster the employee review process by assisting management in determining which skills correlate to an employee's current proficiency levels, and which core competencies each employee should look to continue to develop. This makes for a data-driven, personalized and highly valuable evaluation experience.
Fully Customize the Solution
Unlike most performance management systems, Avature gives you full control over the design of your performance management processes and portal. As we understand that there is no one-size-fits-all model, we strive to deliver a performance management solution that can be easily and fully customized to meet the unique needs of a global organization. As you evolve, our performance management solution evolves, so your employee reviews can always be optimized to keep pace with change.
Contact Us
Boost the Power of your Talent Management Practices