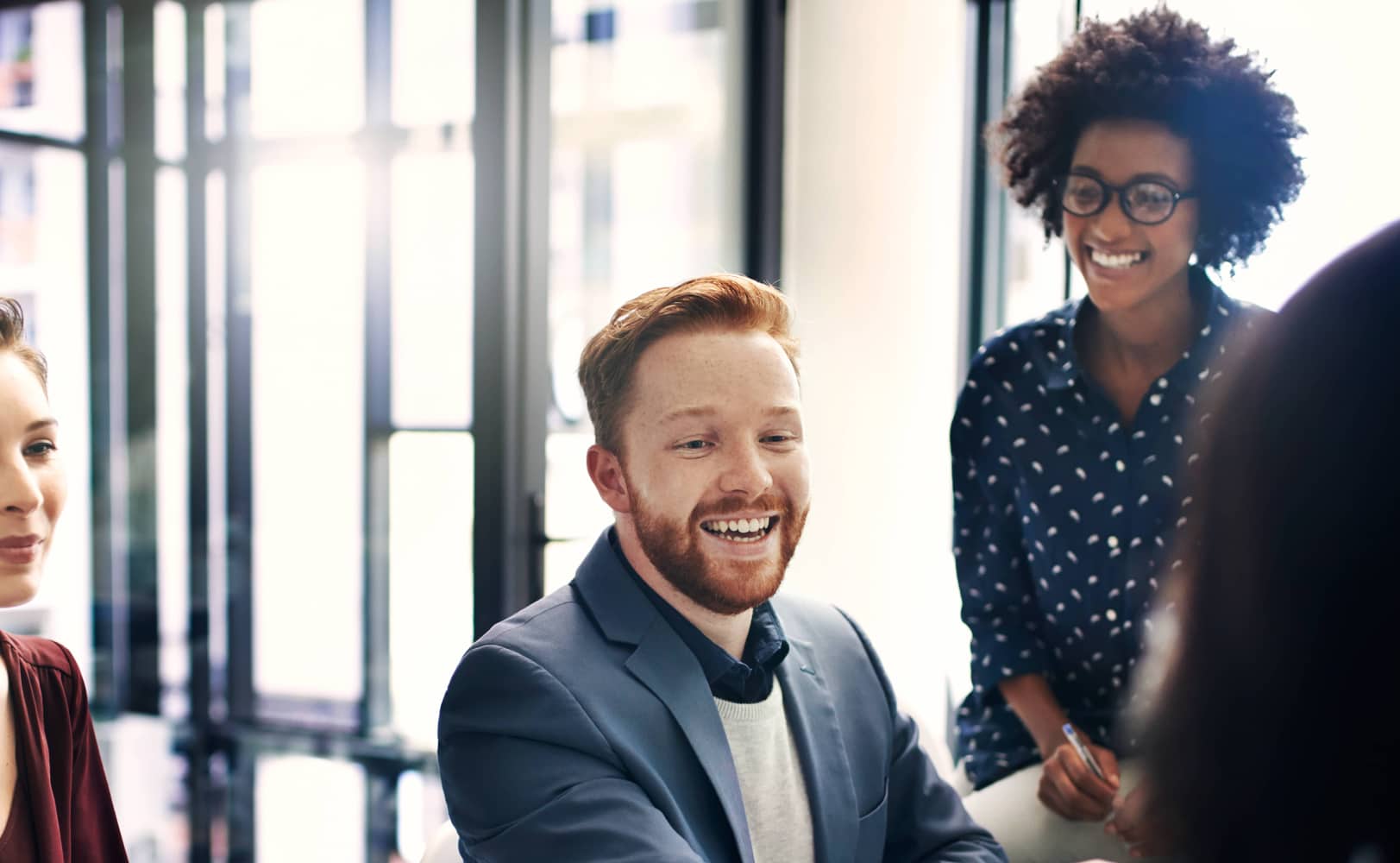 Internal Mobility
Harness AI and powerful skills management tools to create a thriving talent marketplace where employees can own their career growth while managers fill business-critical internal opportunities.
Why Avature Internal Mobility?
HR Leaders know the value of employee mobility and its impact on retention. With Avature Mobility you can easily build agile programs that promote, relocate and rotate homegrown talent. Using Avature's advanced machine learning algorithms, you can match employees with professional opportunities, based on their career aspirations, skills and another criteria relevant to you.
Beyond that, our algorithms can be combined with other solutions to support proactive and holistic mobility programs, upskilling and redeploying key talent based on your company's strategic imperatives. Employees can be transitioned smoothly from one job or function to another using Avature's configurable workflows and approval processes. The solution is ideal for large-scale restructurings, post-merger staff optimization and spin outs.
Book a Demo
See it in action
Comprehensive Employee Profiles
Empower employees to enrich their profiles with skills, experience, areas of interest, willingness to relocate and more, to align with opportunities within the business. Furthermore, you can leverage Avature's sophisticated AI tools to enable employees to automatically populate their skills sections. Once captured, consolidate all employee-related information in one place to have a full overview of the talent within your organization. This employee data can be gathered at all touchpoints of the employee lifecycle to further customize employee profiles. All while using Avature's robust integration framework to import data from your HRIS, LMS and other systems.
Harness the Power of Skills With AI
Couple Avature's extensive AI expertise with custom filters to create a unique approach to opportunity matching. Our expansive skills ontology provides relevant opportunity recommendations to employees while highlighting skills gaps that can be filled with personalized training programs. Skills validation steps can also be added to the application process to verify key credentials.
But skills matching is just one piece of the puzzle. Our platform allows HR teams to factor in broader criteria such as location, education certificates and data from performance reviews, prioritizing them according to business objectives. This gives a broader more detailed picture of an applicant's eligibility for a role, delivering a more tailored and thorough solution to upskill and rotate internal talent.
Agile Internal Talent Marketplace
An internal marketplace empowers employees to discover relevant opportunities for their career development while acting as a vital tool for managers to identify the talent they need for roles, projects or gigs within their teams. It enables employees to progress through personalized career paths with an engaging user experience and a smooth and easy application process.
Your fully branded and customized internal opportunity marketplace acts as the gateway for employees to gain visibility into the requirements needed to be eligible for opportunities within the organization. Powered by our white-box AI, the system intelligently links employees to relevant opportunities while granting full transparency of the process, allowing employees to understand and trust the steps behind the recommendations they receive.
Communication Customized to Your Culture
Streamline the process of assigning employees to jobs, projects or any other internal mobility opportunity by automating communication to HR business partners, hiring managers and their current managers. On top of this, create tailored mobility approaches depending on the country, company policy, department, business unit or seniority of the opportunity, to ensure it matches your culture and processes. The system can be also configured to prompt recruiters to review internal candidates before closing a position, so that you ensure that no employees are left hanging without proper feedback.
Tear Down The Barriers and Build Inclusive Careers
Avature Internal Mobility gives you the tools to equitably distribute and democratize access to opportunity. Level the playing field within your organization through mobility recommendations that encourage underrepresented minorities to take the next step in their career. Mitigate unconscious bias through AI-powered recommendations to recruiters, blind screening and a skills-based approach to evaluating internal talent that allows hiring managers to bypass subjective criteria.
Adopt a 360° approach when assessing the current status of D&I efforts. Leverage comprehensive reporting functionality for a data-driven approach and make every voice heard by leveraging employee feedback surveys. Aided by a diversity dashboard, you'll also be able to provide your executives with insights into how inclusive your mobility program truly is.
Robust Reports to Hone Your Mobility Program
Avature allows you to report on any element of your custom data model and processes. Make data-driven decisions with powerful reporting and analytics to more accurately assess the eligibility of applicants for all opportunities across the business. Build reports to see the skills gaps, skills distribution across the organization, percentage of positions filled internally, retention rates, voluntary turnover among high potentials and other customizable metrics to know how your internal mobility programs are performing. Break down these metrics by division, location, position type or any other criteria that you define.
Contact Us
Boost the Power of your Talent Management Practices