Tech on Campus: Best Practices to Engage Gen Z Students
How can you effectively engage Gen Z students on campus and deliver the personalization and authenticity they expect? Tune in to our upcoming webinar to find out.
According to estimates, Gen Z will account for 27 percent of the workforce by 2025. As they become an increasingly significant wedge of your workforce, refining your strategy to engage them is becoming an increasingly important priority for many organizations.
With vast experience in the field, accounting firm CBIZ Somerset met over 300 students at more than 10 universities just last fall. Impressively, its team was able to send a personalized "thank you" message via email or SMS to every single one of them within 24 hours of meeting.
What powers CBIZ Somerset's high-touch campus recruiting strategy? After years of spreadsheets and decentralized data that hindered the program's efficiency, the firm worked with Avature to define a set of criteria that made sense to them and configured the platform to reflect that. In addition to leaving those issues behind and improving consistency throughout, they pair the Avature platform with a deep understanding of Gen Z to resonate with students through mobile-optimized communications and relevant content about the organization.
On April 5, Karli Azar, National Campus Recruiter at CBIZ Somerset, and Misha Chakrabarti, Product Marketing Specialist at Avature, will break down the firm's best practices to personalize Gen Z engagement. Additionally, they'll provide insights to create a well-rounded campus recruiting strategy with Avature. Here's an overview of what Karli and Mish will be covering:
How to select and implement a campus recruiting platform based on the unique requirements of your organization's program.
The results CBIZ Somerset has achieved so far, including end-to-end process improvement and the ability to pivot to virtual events.
Future initiatives around data reporting and analytics to enhance predictability and identify top candidates faster.
The defining traits of Gen Z and the capabilities that support in tailoring different touchpoints throughout the campus recruiting journey.
Whether you're part of an experienced program or are designing a new strategy for the coming campus recruiting seasons, don't miss this live, insights-packed webinar.
Speakers
Karli Azar
National Campus Recruiter
Misha Chakrabarti
Product Marketing Specialist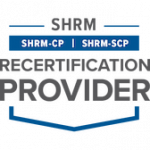 This webinar is SHRM approved. Attend and receive 1 SHRM professional development credit.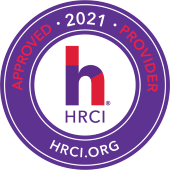 The use of this official seal confirms that this activity has met HR Certification Institute's® (HRCI®) criteria for recertification credit pre-approval. Attend and receive 1 HR (General) recertification credit hour.