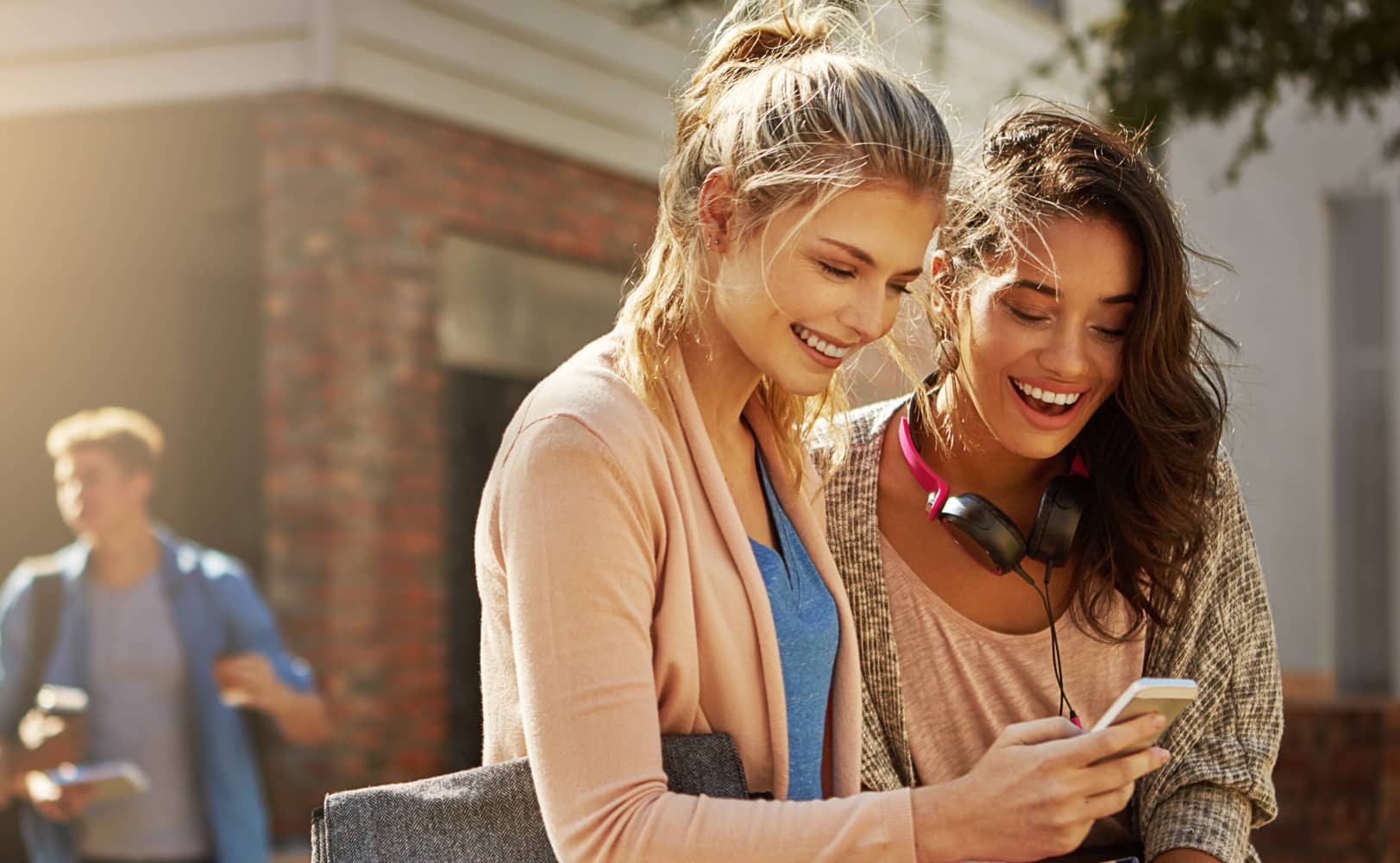 Campus Recruiting
Connect and engage with students throughout their educational journey with Avature Campus Recruiting.
Why Avature Campus Recruiting?
From events to hiring, manage all your campus recruitment activities within the same platform. Avature Campus Recruiting is customizable to fit your various programs and highly adaptable, allowing you to refine your strategy based on your program's performance and recruiting results.
Book a Demo
See it in action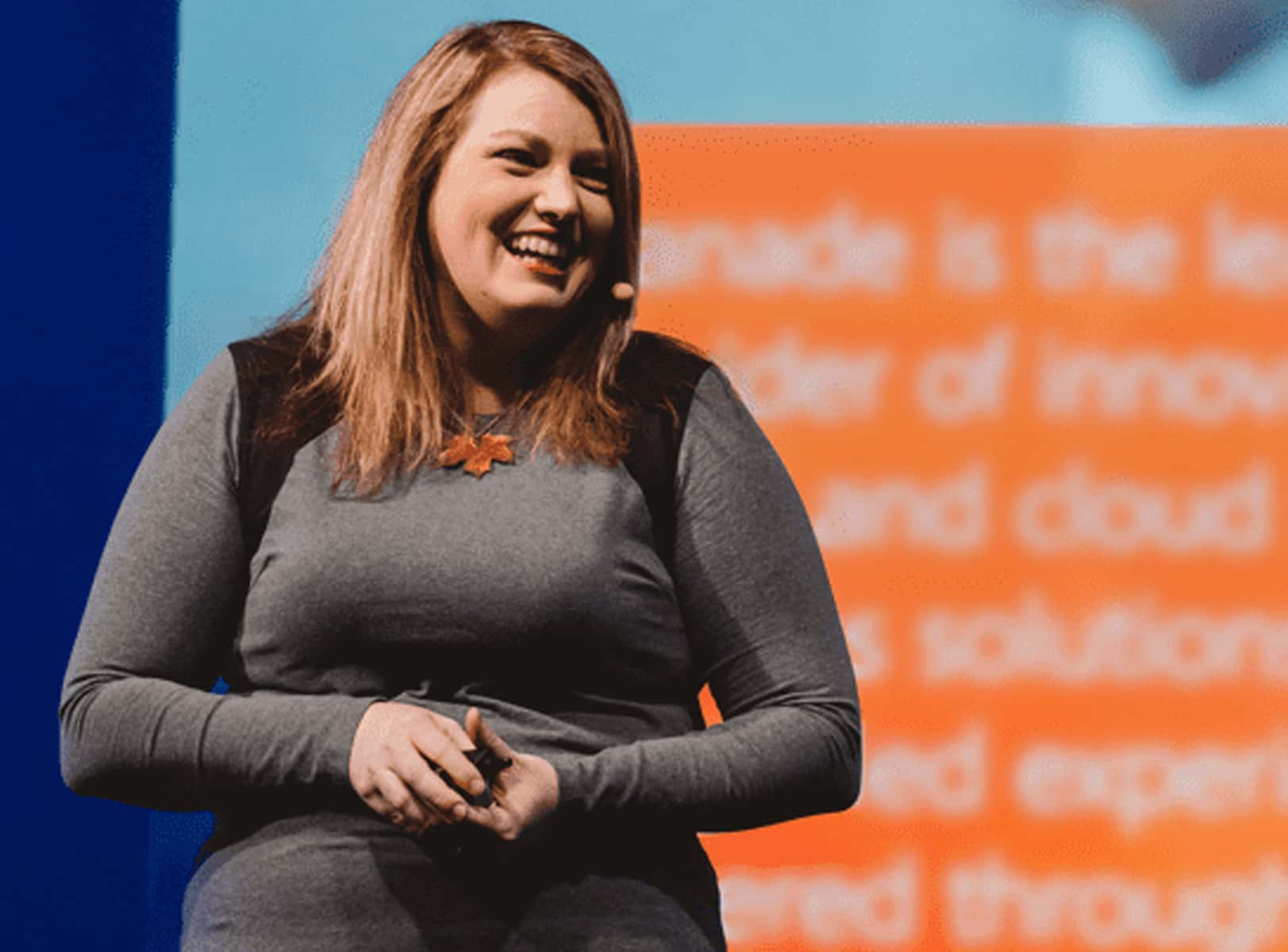 In the years that I've been in the university space, I've seen students demand change. I've seen evolution in terms of technology, like video interviewing, AI, text recruiting and more, and I think students expect companies to evolve. We are a technology company, so that needs to be obvious when we interact with them on campus, or else our employer brand messaging falls flat. Because of this, it's crucial for us to partner with a vendor that is responsive, that understands the future, and understands what college students, graduates, and candidates want across the spectrum.

Catie Anderson - Johnson Controls
Senior Manager, Global Talent Programs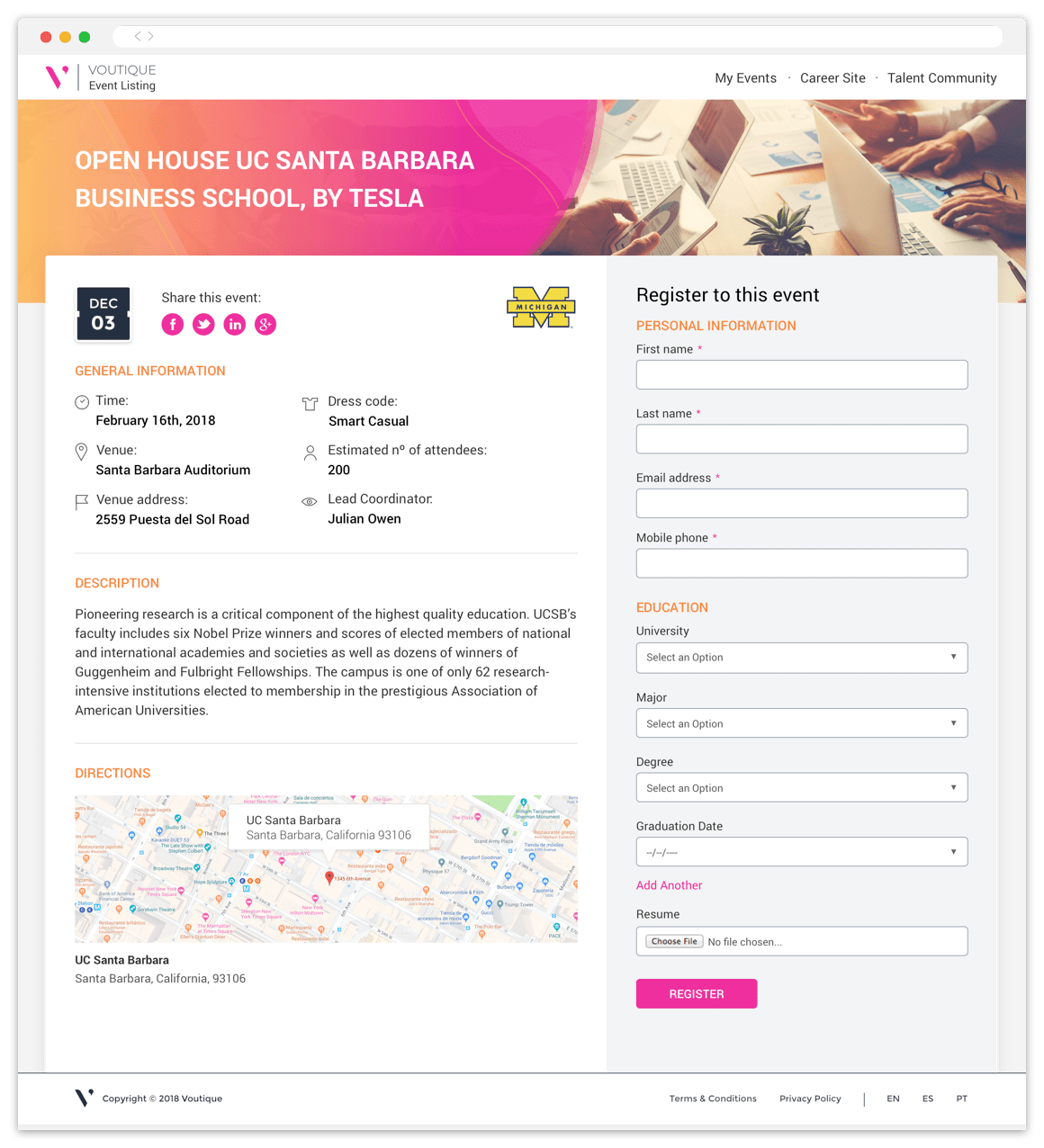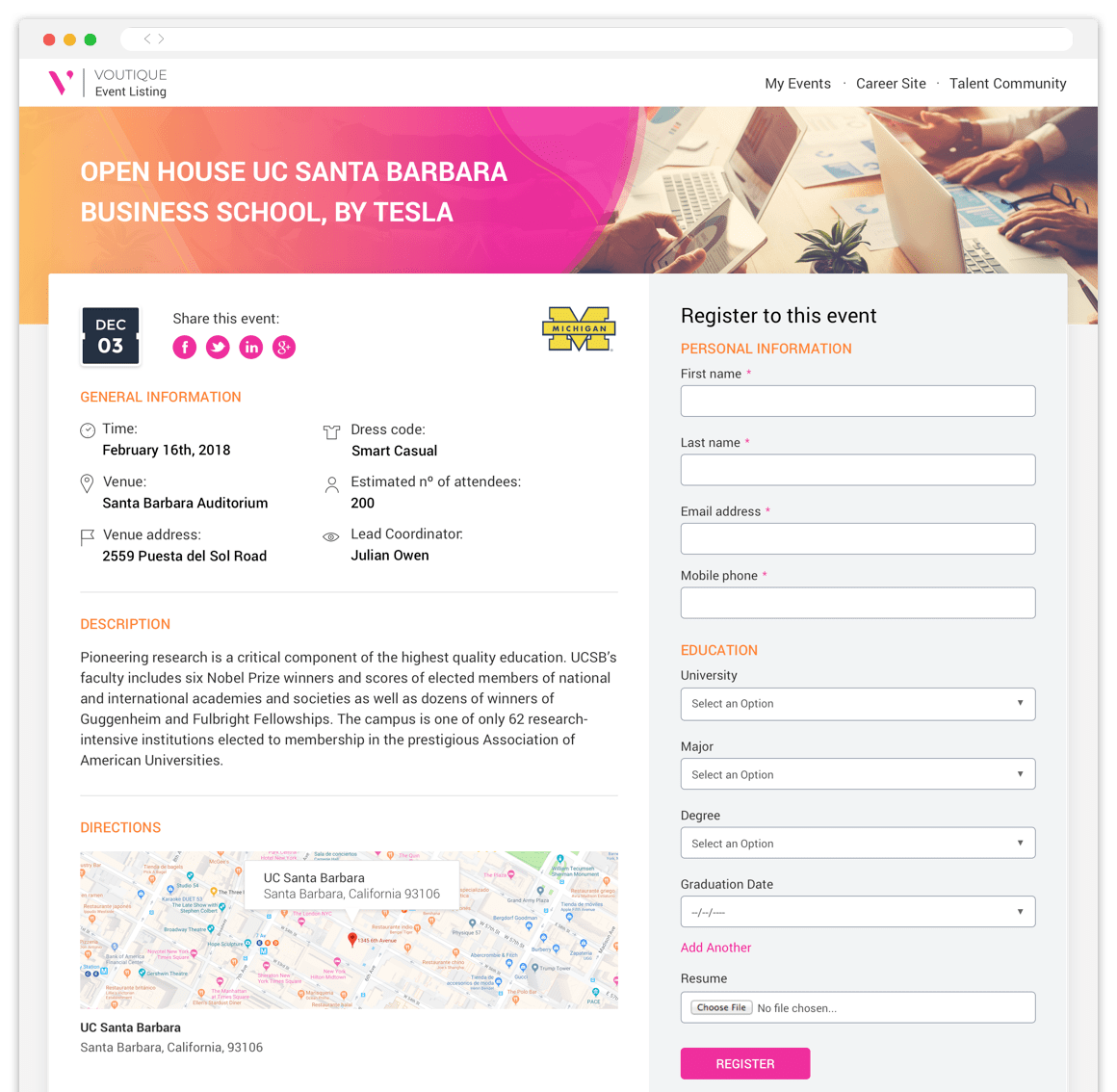 Maximize Your Campus Recruiting Events
Promote, manage and conduct your campus recruiting events with one comprehensive solution, whether your event is face-to-face or virtual. Register students in advance, provide feedback onsite with the Avature Mobile App and nurture talent with automated communications to ensure a great candidate journey from their first interaction to their final interview.
Create a great first impression with sleek and branded events pages supported by powerful geolocation capabilities that engage candidates right where they are.
Virtual Events
Engage with a wider audience and capture candidates you wouldn't have normally been able to connect with in-person. Enjoy the added benefits of lower costs, fewer logistical concerns and often higher turnout rates (as attendance is literally just one click away). Avature works in the same way for both in-person and virtual campus events allowing all pre-, during and post-event activity to remain consistent wherever your candidates may be.
Simplified Scheduling
Streamline the time-intensive interview scheduling process and improve the efficiency of your team with Avature's self-scheduling capabilities. Give students the visibility and convenience to select the ideal interview time from the comfort of their own home on a fully customizable and mobile-optimized campus recruitment website. Empower recruiters to spend less time coordinating schedules and instead focus on strategic tasks for your TA team.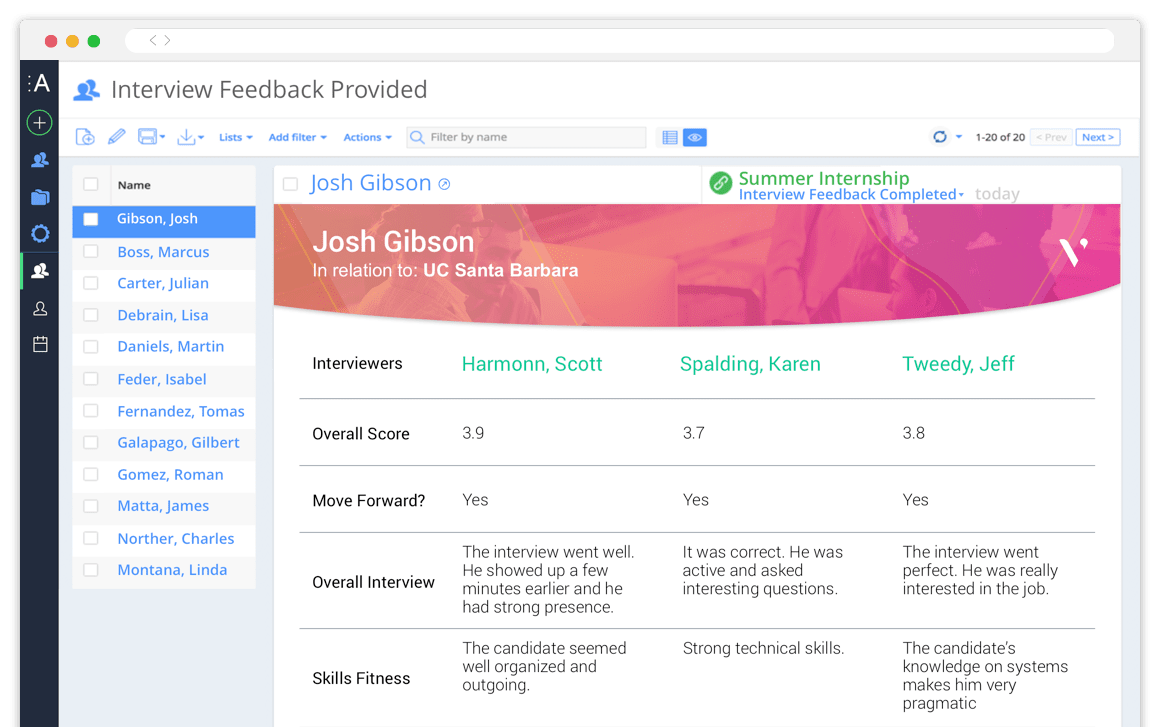 Custom Application Management
Move candidates through the application processes for internships, graduate programs and traditional employment more quickly. The versatility of the Avature platform shortens the time to fill and improves candidate experience through smart automation and custom application processes for each of your programs.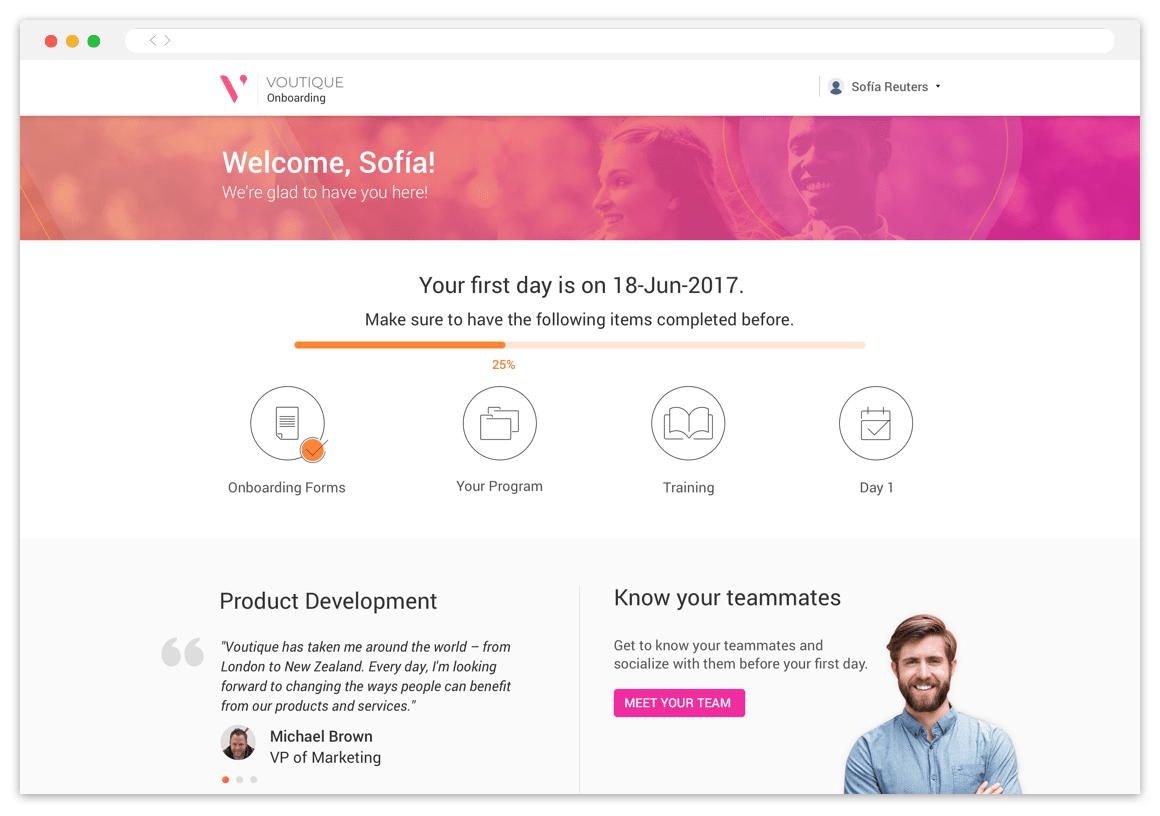 Compare Candidates with AI-Powered Screening
With Avature Campus Recruiting, you can quickly and easily review candidate information, compare interview feedback and move the best candidates forward. You can also ask the system to search for other candidates similar to highly qualified event attendees or see a list of recommended candidates based on your job or interview criteria.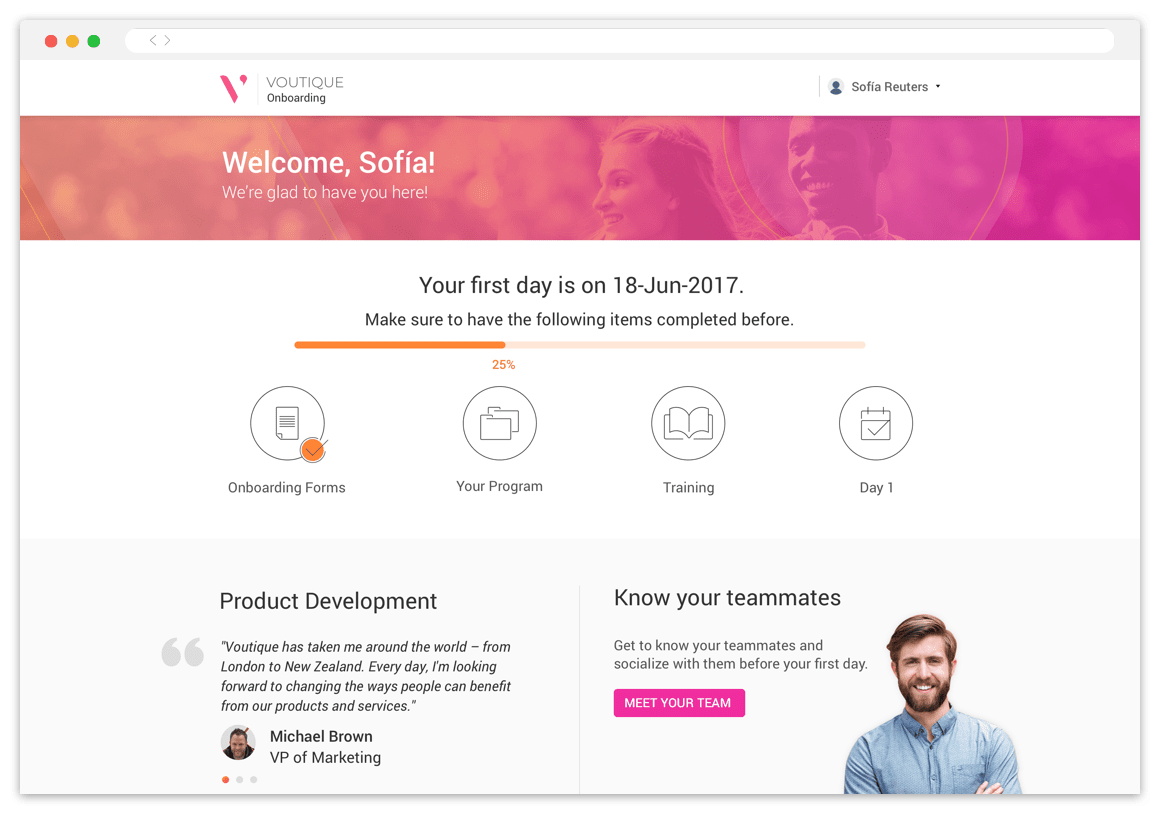 Graduate Onboarding Made Easy
Start new employees on the right foot with a streamlined onboarding process, including paperless document signing, ready access to important first-day information and more.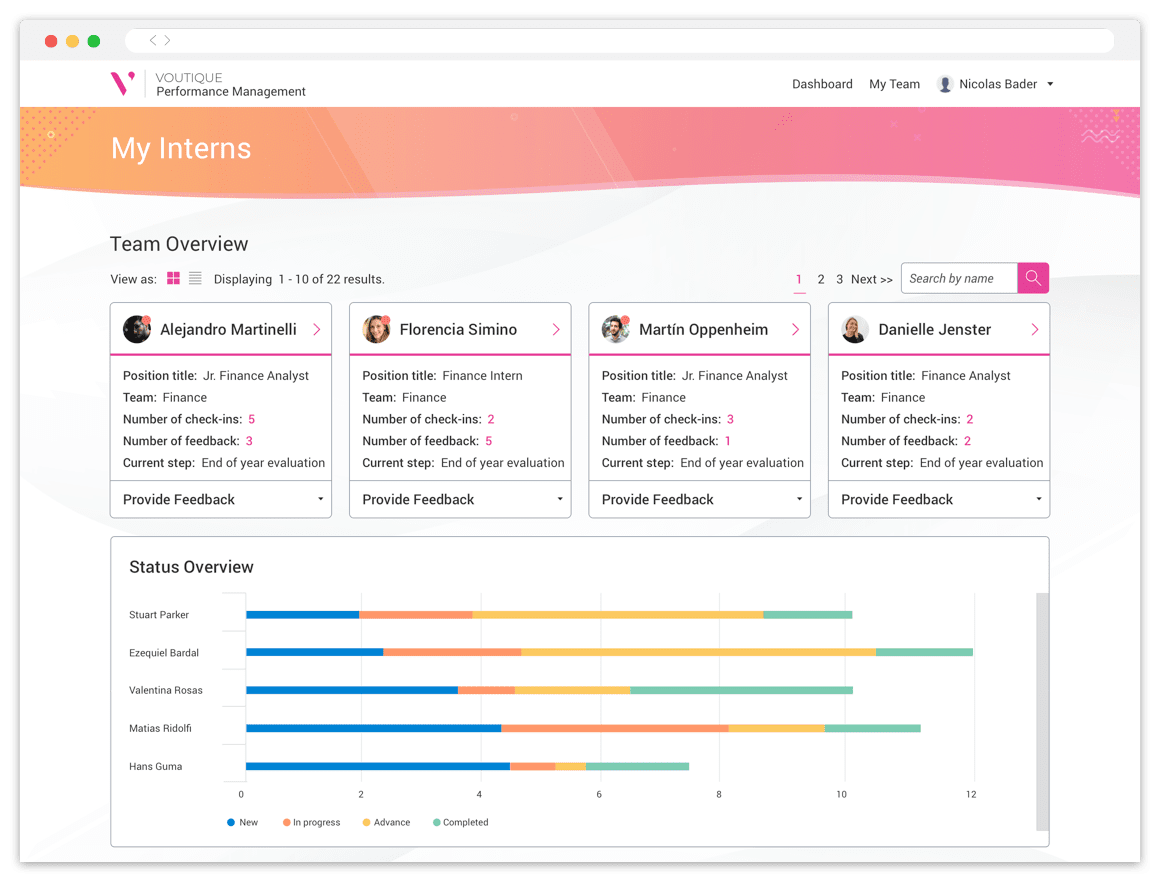 Build a Community with an Interactive Employee Hub
Engage new hires with a social hub that connects employees and fosters engagement. Avature DNA is a social community that allows employees to get a feel for the company culture, connect with colleagues, check out organizational or group activities and more.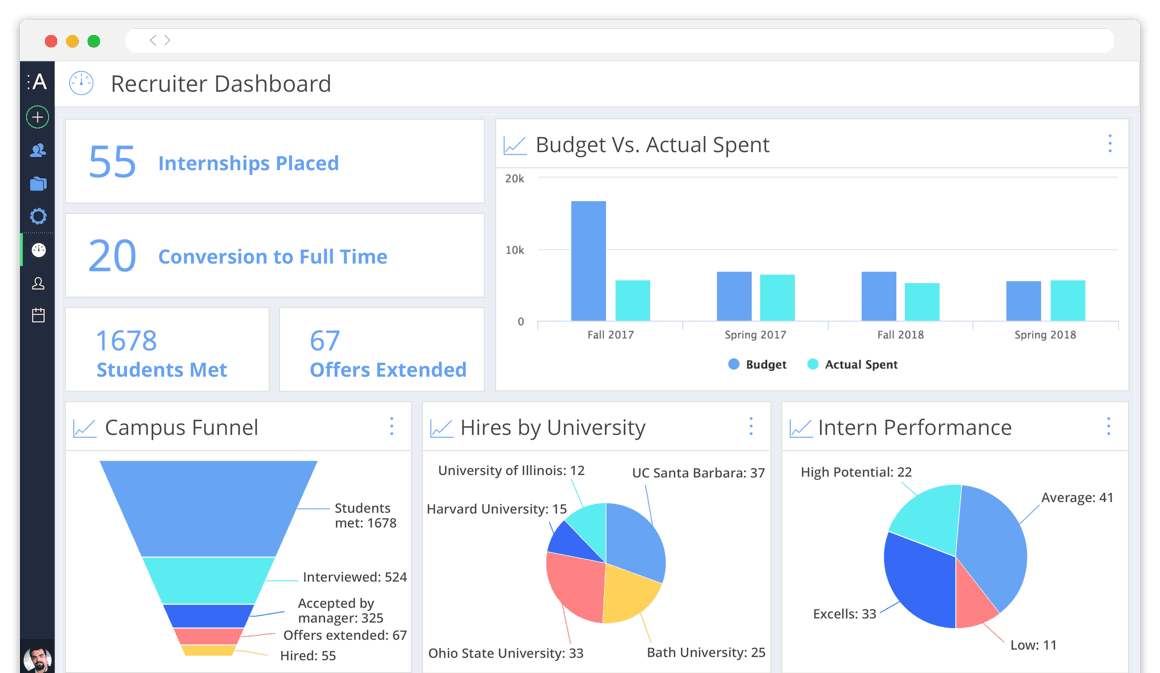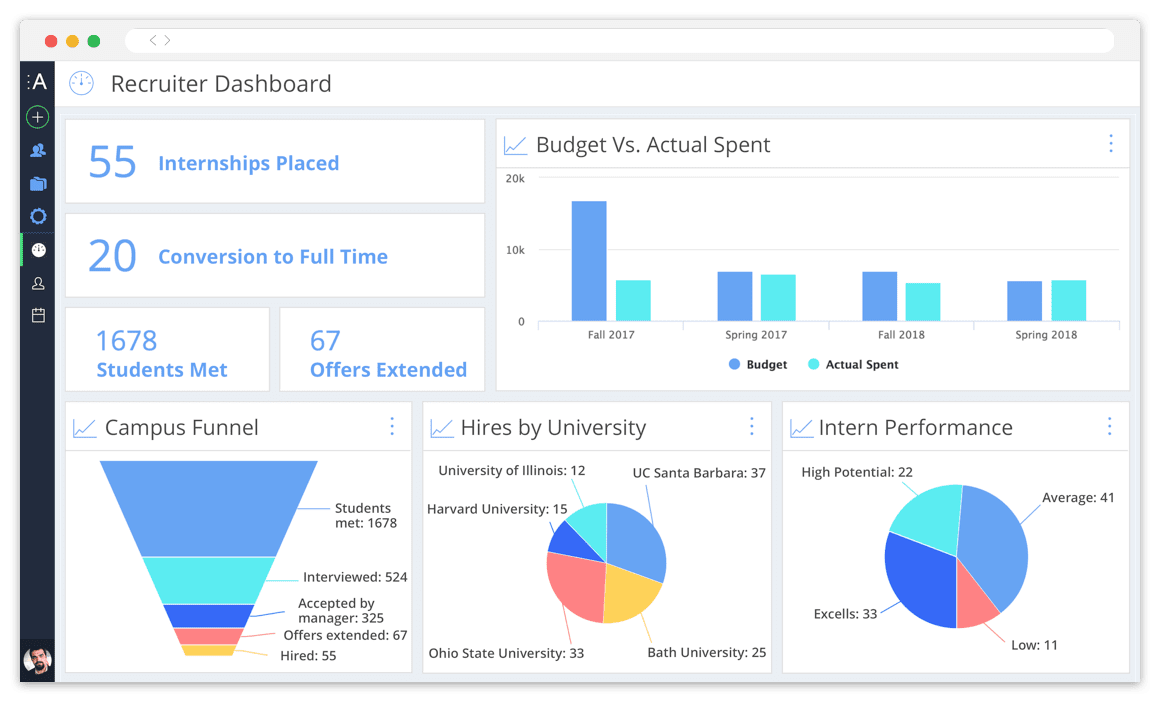 Easy Decision Making with Real-Time Feedback
Empower management staff to make more informed decisions about interns, define rotations and manage performance using Avature's comprehensive feedback portal.
Dig Deeper with Interactive Dashboards and Reports
Measure pipeline activity, email campaign analytics, cost-against-budget metrics, time to hire, applicant conversion analytics, program and event performance, and more with our built-in, real-time reports. All dashboards can be customized to give each user an at-a-glance overview of relevant information.
Painless Integrations
Use vendors from Avature's Partner Network of certified vendors or bring your own. With Avature's robust REST API, multiple vendors can be integrated quickly and easily, including applicant tracking systems, social networks, career centers, SMS providers and video interview systems.
Contact Us
Boost your Recruiting Power with Avature