Onboarding takes place at a very sensitive period of a new hires life. The initial energy and enthusiasm of starting a new job is a precious thing that should be preserved and extended as long as possible by an organization. This initial phase with a new employee is the opportune moment to make a great impression, set them up for success, and eliminate any initial nervousness or doubts they may have.
Yet sadly, onboarding is often focused upon paperwork and the necessary compliance requirements – or better stated, company-orientated processes. Though important, for many new hires it can feel like a letdown that squashes their initial new job excitement. Up until this moment, they have been "wined and dined" but as soon as they enter the company, no one talks to them about anything except paperwork: its an emotional drop-off. The new hire is missing the opportunity to get a feel for the company, to learn more about their job and to meet their colleagues. That's when the doubts begin to creep into their minds wondering "Have I made the right decision?" and "I'm not sure about this organization".
What happens in those first few hours and days at a new job has the potential to shape new hires perceptions, and what they say to others about your company!
Core or Strategic HR
When we examine the role and potential impact of onboarding, along with where it sits within HR's responsibilities, it lies at the very interface between core and strategic HR. It may mimic a core process considering the necessary compliance and paperwork, yet if you think about the delicacy of the situation and the potential influence on new hire satisfaction, engagement, and retention, it is in fact a strategic process. The numbers below speak to how critical the onboarding process truly is.
90% of new hires decided whether to stay at the company within the first 6 months of starting a new job (Bersin Deloitte)
33% actively start to look for a new job within the first 6 months – the % is even higher among Millennials (The Impact Instruction Group)
32% are less likely to quit if they participate in an employee-centered onboarding process rather than a company-focused one (Wall Street Journal)
66% of new hires are likely to stay longer than 3 years with a well-structured onboarding program (US Department of Labor)
Losing a new hire within the first six months of employment is incredibly expensive. The immediate financial impact of losing a mid-level employee can cost upwards of 150% of their annual salary (ERE), and in addition as it typically takes six months to recoup the cost associated with the recruitment and training of that new hire (Michael Watkins 2013). That is a heavy financial blow. Furthermore, for consumer brands, there are the financial implications on future purchases by that lost employee (including their friends and family), along with the added brand impact of many turning to social media such as Glassdoor to share their poor experiences.
Without a well-structured and automated onboarding process, it's impossible to manage or even improve the onboarding experience. Organizations may well be losing a lot of people for subtleties they may not even be aware of (missing laptop on their first day, canceled welcome meeting by their hiring manager, they didn't receive an invitation for an after hour activity). If organizations are not tracking the onboarding process, or don't have a system that allows them to take the pulse of new hire engagement and happiness, they will never truly know what happened or why the new hire decided to leave. It's actually a quite simple concept: make onboarding easier to manage by designing a structured process and incorporate a more 'employee centric focus'. It's very easy to fall into company-focused processes rather than human-orientated approaches.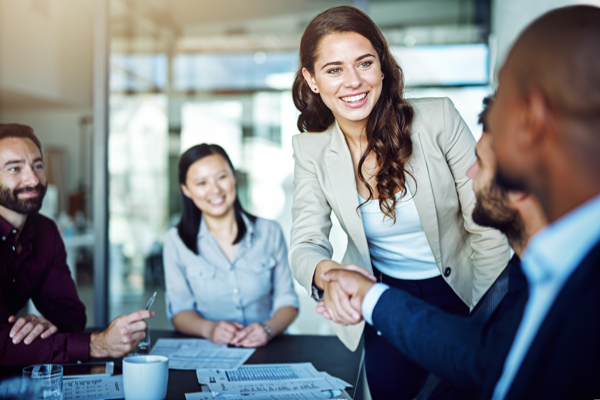 Onboarding with Avature
At Avature we believe that onboarding needs a transformation from an administrative burden to a social experience. We recognize that paperwork and compliance procedures are an essential part, but we also know that it doesn't need to dominate the onboarding phase. With the right platform and processes, you can weave the more administrative tasks into the background, and bring more employee-focused social experiences (relationships and engagement) to the foreground.
Having a well-structured social onboarding process allows you to introduce new hires to the right people and their teammates from the start. Organizations can take it a step further and link onboarding portals to internal social sites such as Avature DNA, where new hires can get to know the names, faces and responsibilities of their new colleagues – all even before their first day, which helps to spark connection and makes them feel at ease when arriving to the office for the first time.
With the right platform and tools, an organization can structure the onboarding process to easily enable all stakeholders' new hires, hiring managers, recruiters, buddy/mentor, and HR professionals to engage and manage their part effectively in the process without having to constantly remind themselves of what they need to do. For example, Avature Onboard allows setting of reminders for managers to write welcome emails, booking time in their calendars for intro meetings, sending invitations to lunch and reminding them to bring a welcome gift. You can pre-populate a new hire's calendar with training sessions, meet and greet moments, or provide them with a training schedule where they can sign up at the times they find most convenient. You can even pre-populate feedback sessions, catch-ups or simply add upcoming events, so that your hiring managers and new employees are always on the same page.
These small but high-impact activities can be especially effective in helping to frame a positive mindset from the get-go. As an organization, you have one chance to make a good impression – it takes five times the effort to reverse a bad one. It's also the opportune moment to encourage referrals, because recruiters still have a personal connection with the candidate. A good onboarding experience can maintain the 'happy-vibe' and open up many new doors to source future talent.
It's good risk management to make sure the onboarding process is a good experience for a new hire."

Dimitri Boylan, Avature CEO
Furthermore, the HR organization must have full visibility and should be able to manage, understand, track and focus on what's important during the onboarding process. They should be able to see what works, tweak processes, and share best practice among departments, which is imperative from a service delivery standpoint. They also need the flexibility to customize their processes, particularly for international organizations with multiple office locations. There is no way you can onboard people the same way in every country or region in the world or even across business areas. Just look at the onboarding period in the US compared to Germany: in the US, you assume it lasts about three months, but in Germany it's usually considered to last six months. Suddenly your engagement strategy has to change. But can it?
Social Onboarding & Time to Productivity
Then there is the issue of time to productivity – just how long does it take for a new employee to become productive in your company? Any time that can be reduced – maybe by 15 or 30 days has a tremendous impact. Not only is there a need to improve time to productivity for revenue reasons, but it also has a huge effect on the employees' experience as they struggle to find their way and settle in – the longer it takes them, the more frustrating it can be. The stakes are too high to leave this phase to chance. A well thought-out social onboarding experience can address productivity in a more natural way. Providing the structure that encourages and enables relationships to grow from the very beginning will allow new colleagues to feel more confident with their teammates. Being able to form bonds with teammates early on makes it easier for new hires to know where to go to ask for help, and lets them learn things more quickly as they will be well connected. Those important informal communication channels is where they will discover the "underground knowledge" of how things work, which is not necessarily documented anywhere but is vital to the job at hand.
Choosing the Right Platform
There is a need within strategic HR for real time insight and reporting metrics, which is an enormous task when you are operating on a collection of tools rather than a single platform. A single platform eliminates integration bottlenecks and more importantly, makes it easier for the HR professional to see the bigger picture and understand the collective impact of their actions and activities.
Imagine a delivery person is transporting a package from one side of Australia to the other. But they need to change vehicles every 400 miles. That would seem rather foolish. Fortunately for the driver, most cars operate the same way – the ignition is always on the right side of the wheel so it's not too much of a burden. However, that's not true in software. Too many systems means that there are too many things to learn, too many things to manage, too many things to update and it's very easy for critical information to be stored in silos, making it difficult to combine and follow the lifecycle of that data.
The right platform puts HR in the driver's seat for the entire journey. It allows them to service all areas of the business, while taking into consideration regional cultures, languages and regulatory needs. Our customers are typically using the platform as a framework to manage the change and rollout of processes to more than 90 countries. It may sound scary but if you have the right technology and the right partner, that won't be the case.