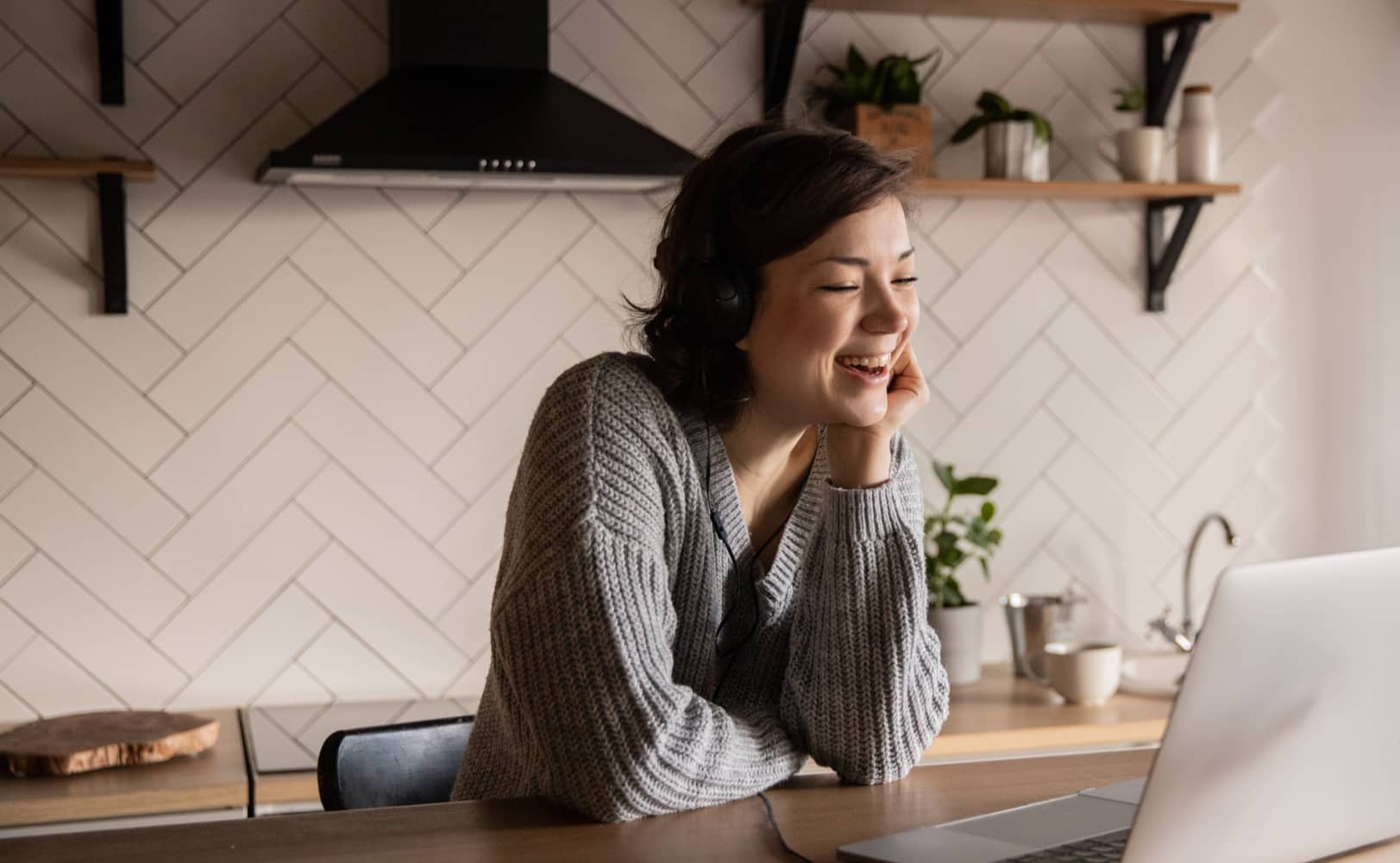 Video Interview
Recruit on a global scale and provide an intuitive user experience for all stakeholders with Avature Video Interview.
Why Avature Video Interview?
While on-site interviews may be on hold for some time, Avature Video Interview allows you to pivot in today's ever-changing business landscape by offering live and on-demand interviews that save time and effort for candidates, recruiters and hiring managers alike.
Book a Demo
See it in action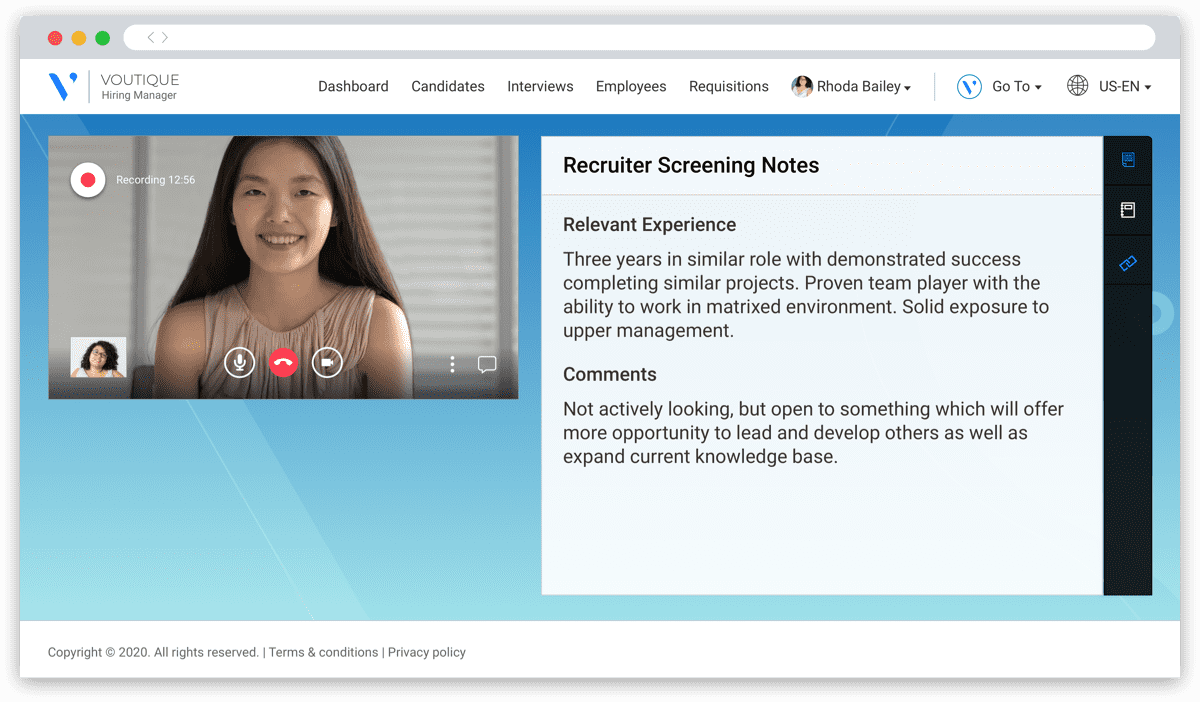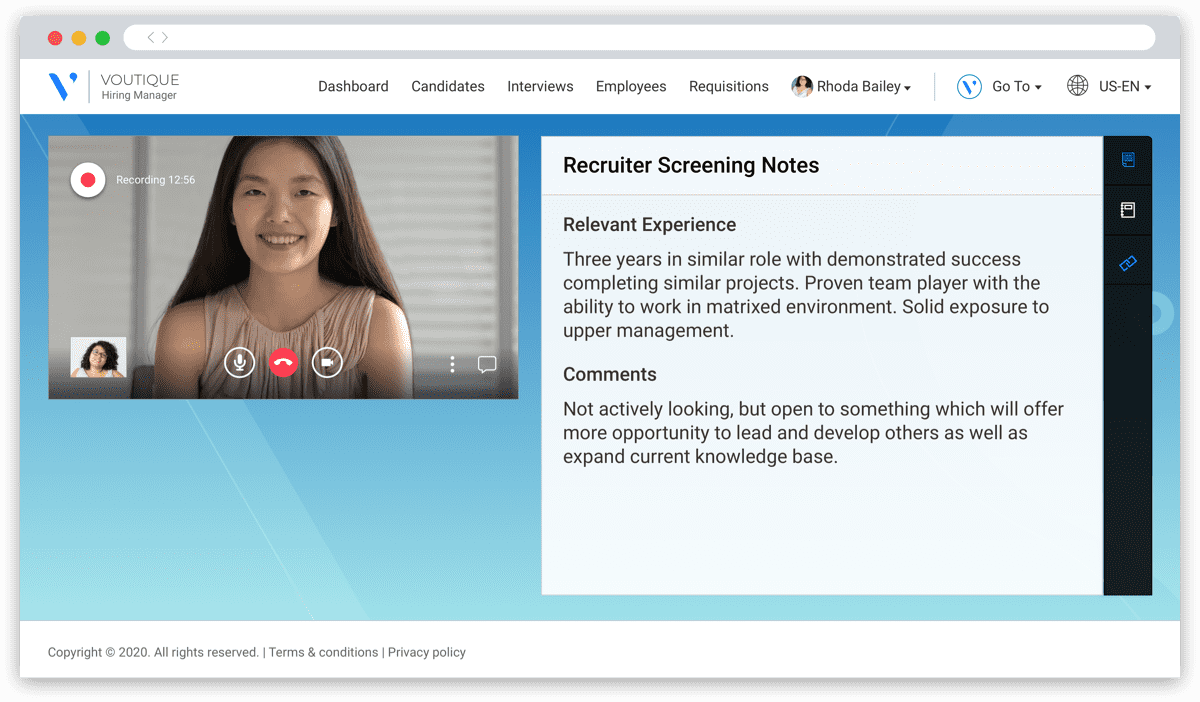 The New Face-to-Face
With live interviews you can now mirror the face-to-face experience of on-sites. Our video conferencing service offers simplicity from the get go with a branded, mobile optimized and customizable portal for all attendees.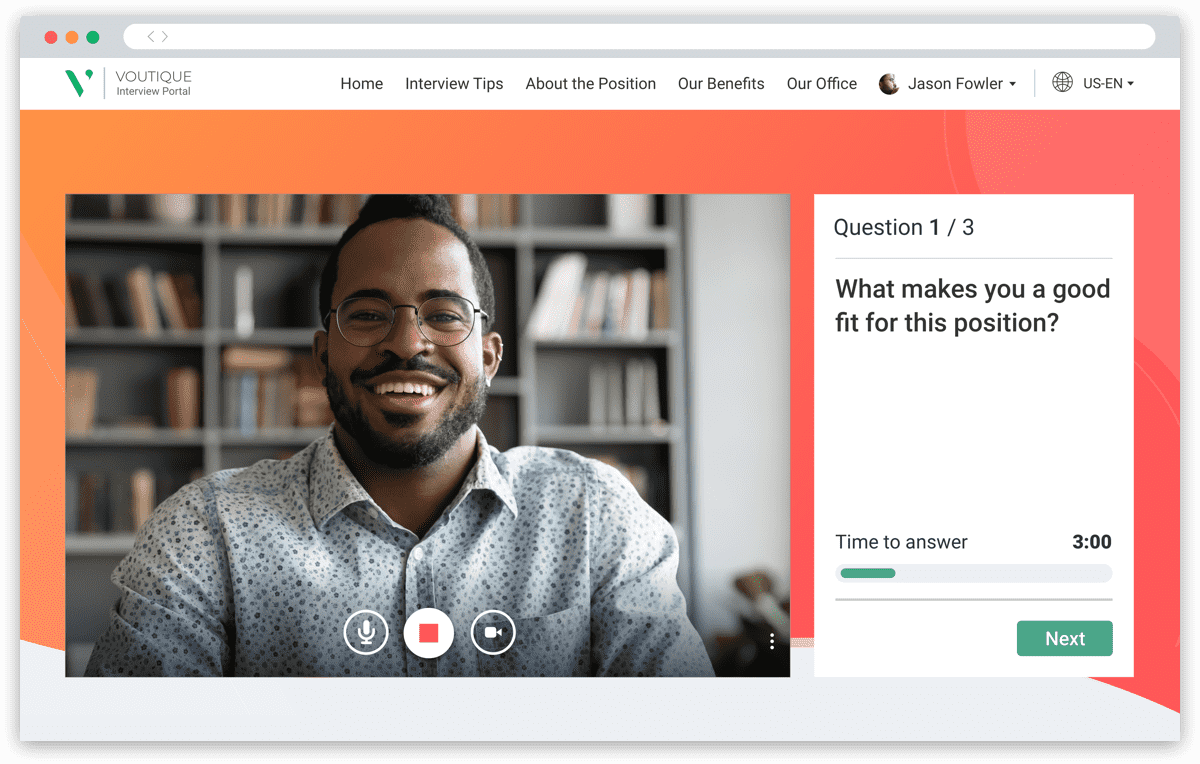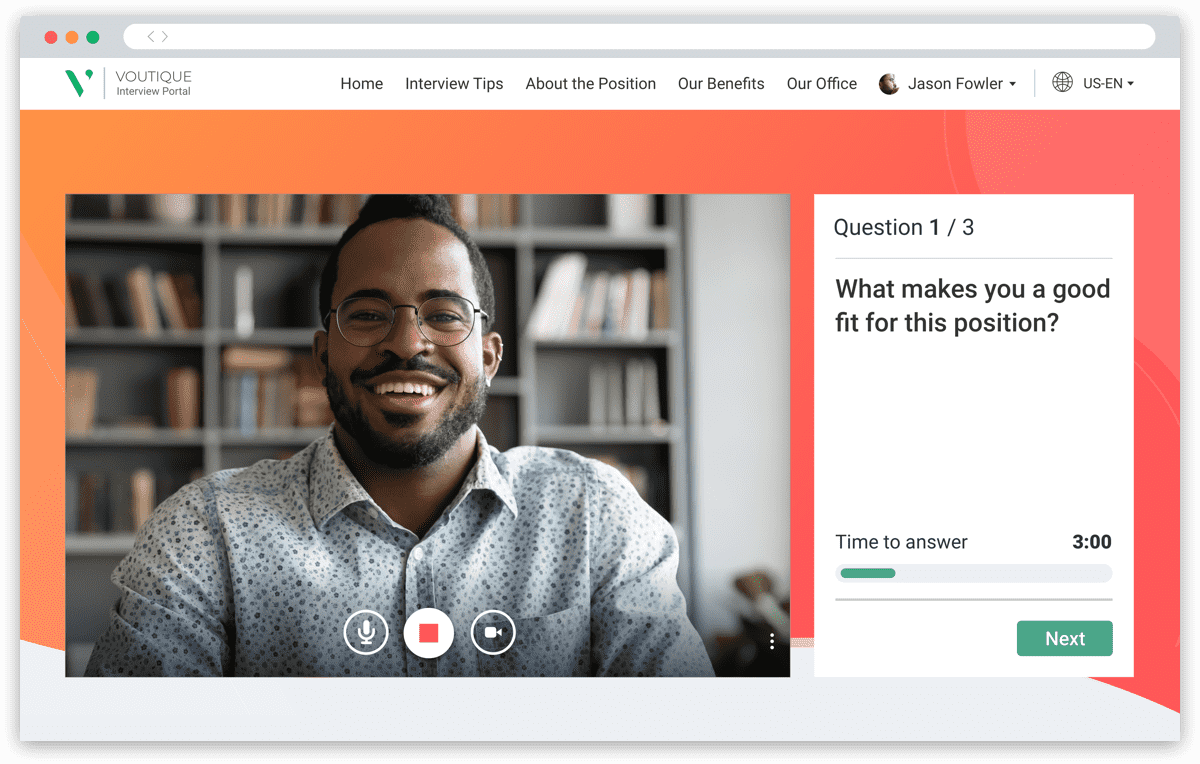 Q&As at Your Own Convenience
Take advantage of on-demand video interviews, an alternative that allows candidates to partake in the interview process from the comfort of their own homes, while also enabling recruiters and hiring managers to review the candidates recording when it suits their schedule.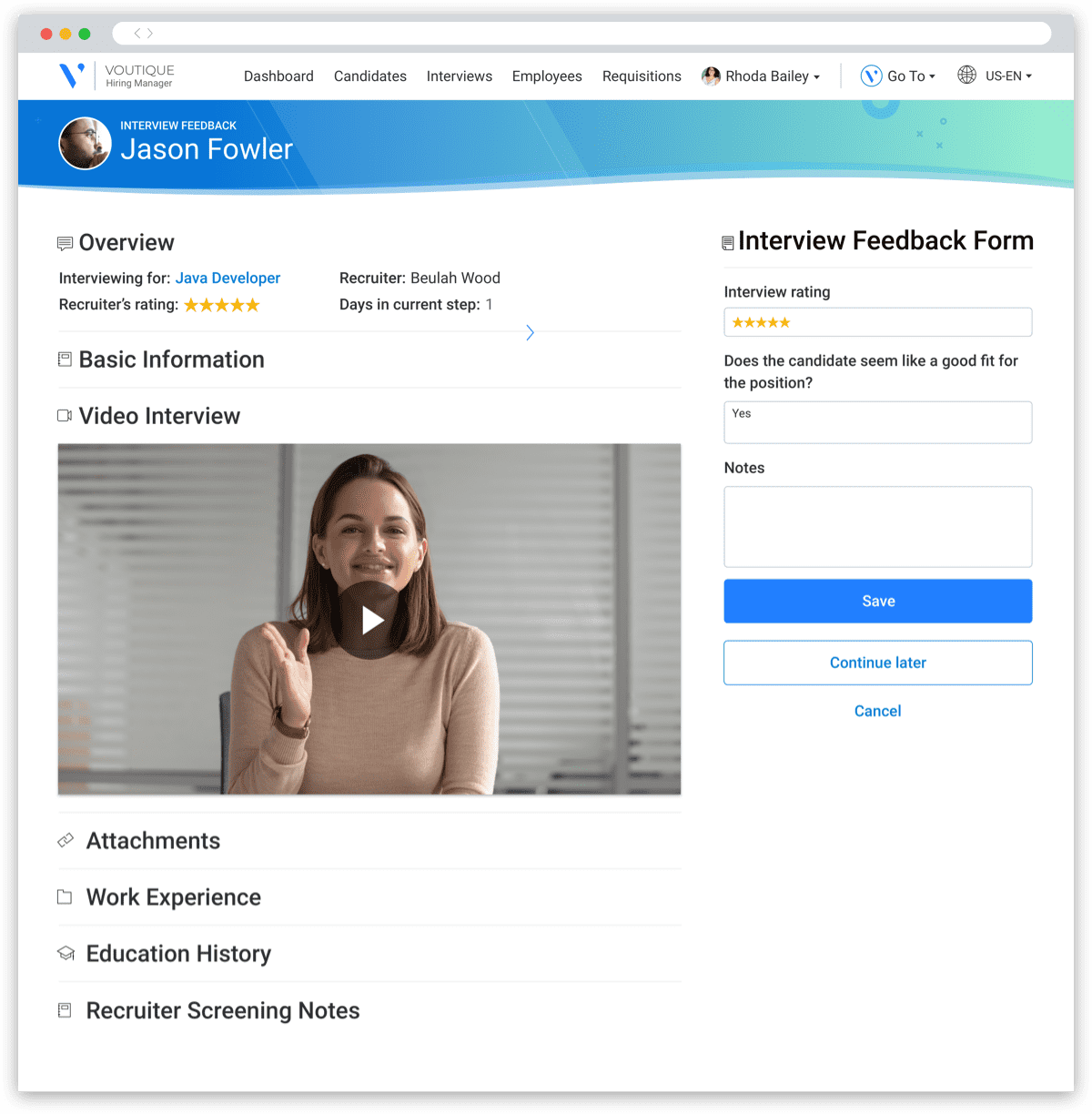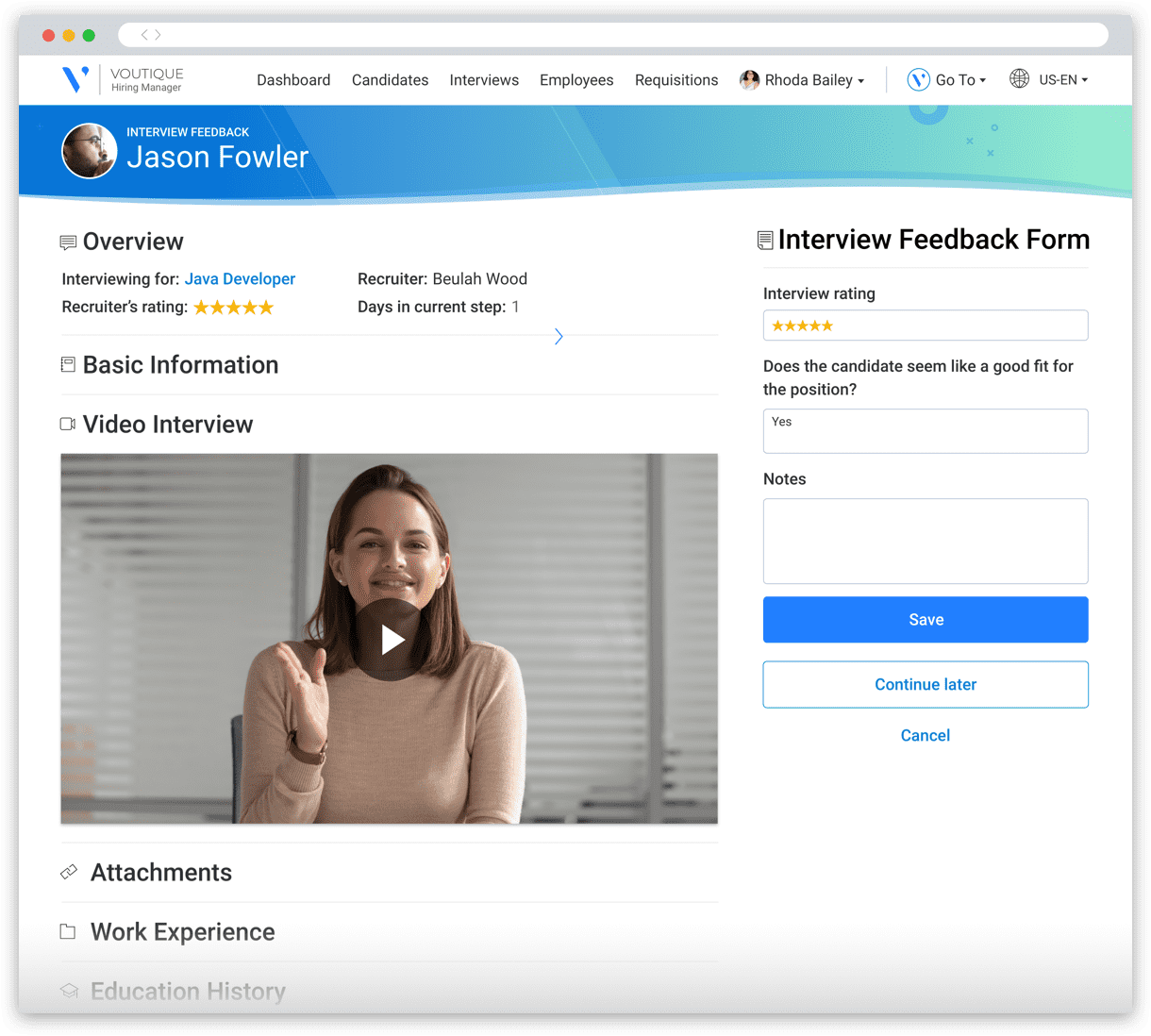 Upgrading Interview Feedback
Review text answers and audio and video recordings alongside candidate profiles – all within a single platform. Avature Video Interview makes it easy to compare responses to determine top candidates and, ultimately, make the best hiring decision.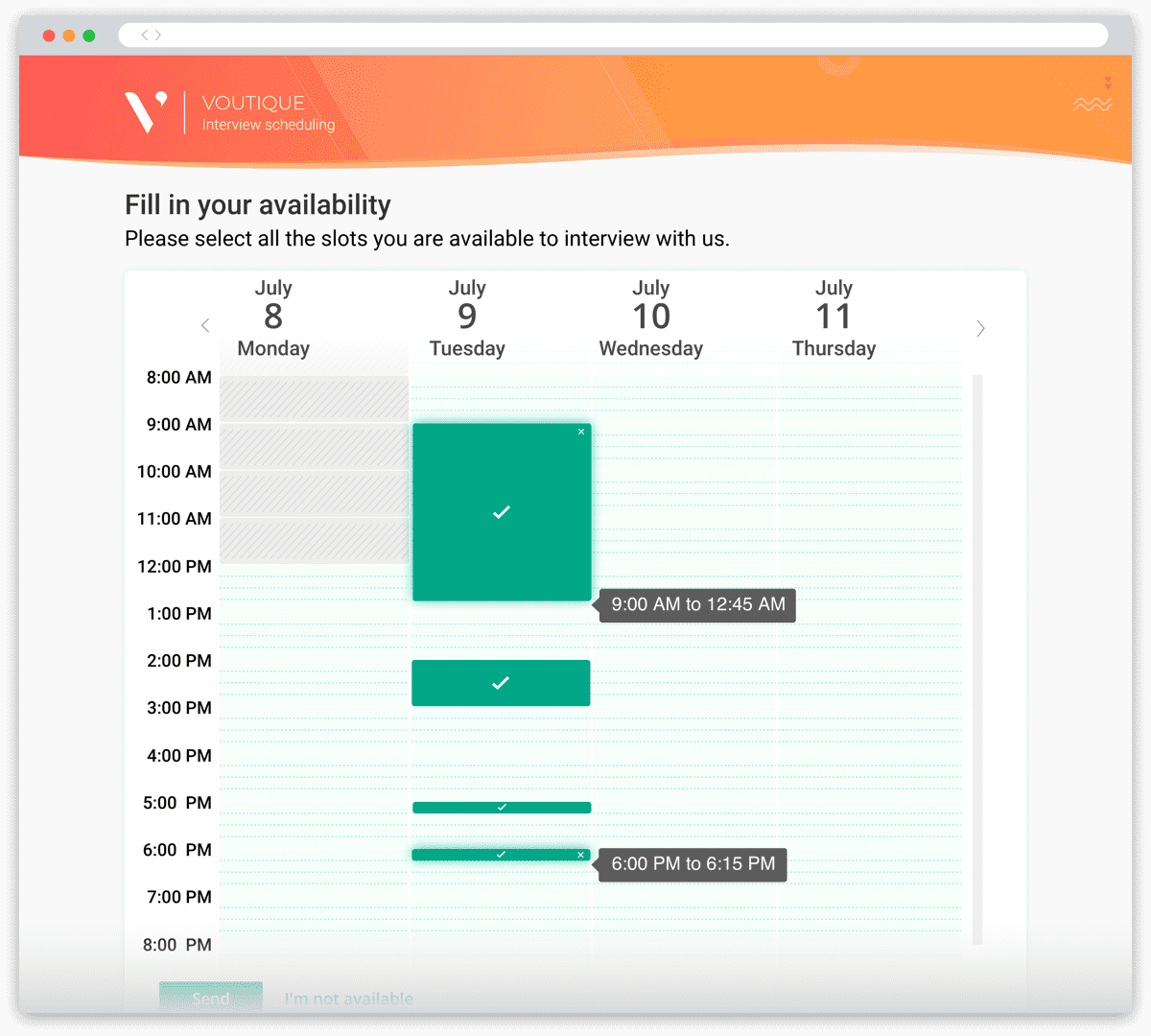 Interview Scheduling Made Simple
Avature scheduling capabilities eliminate the burden of coordinating live one-to-one, group and panel video interviews. In fact, candidates can self-schedule via a fully branded portal that updates in real time, only displaying time slots that work for everyone.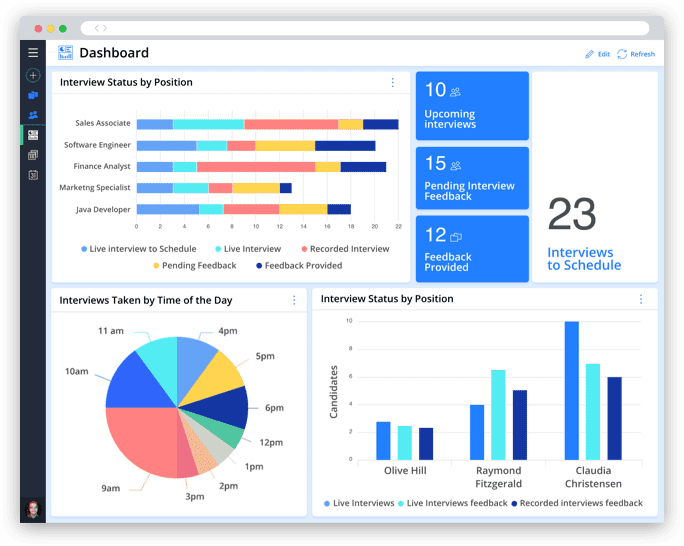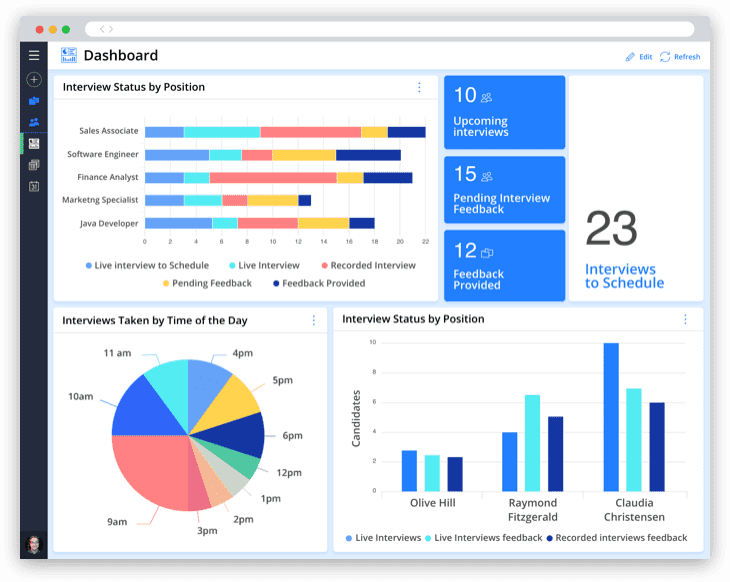 Data is Your Best Friend
From real-time metrics about your video interview activity to custom reports that distill advanced analytics, Avature Video Interview reports provides you with the best data-driven parameters to make informed decisions about your future hires.
Seamlessly Connect to Other Solutions
Combine Video Interview with any Avature Solution of your choice. Connect to Avature CRM and ATS to enrich your sourcing and hiring, Avature Campus & Events to capitalize on virtual events and even orchestrate video reviews by integrating with Avature Performance Management.
Contact Us
Boost your Talent Acquisition & Talent Management Power with Avature