AI-Powered Candidate Recommendations
#AI&SmartAutomation #Recommendations #Sourcing
We've released a new feature to help you find top talent from within your Avature instance more easily and fill positions in less time. Now, whenever you go to a job record or pipeline, Avature displays AI-powered candidate recommendations in a dedicated tab, drawing your attention to suitable candidates at a glance and making it easier to engage with them right away.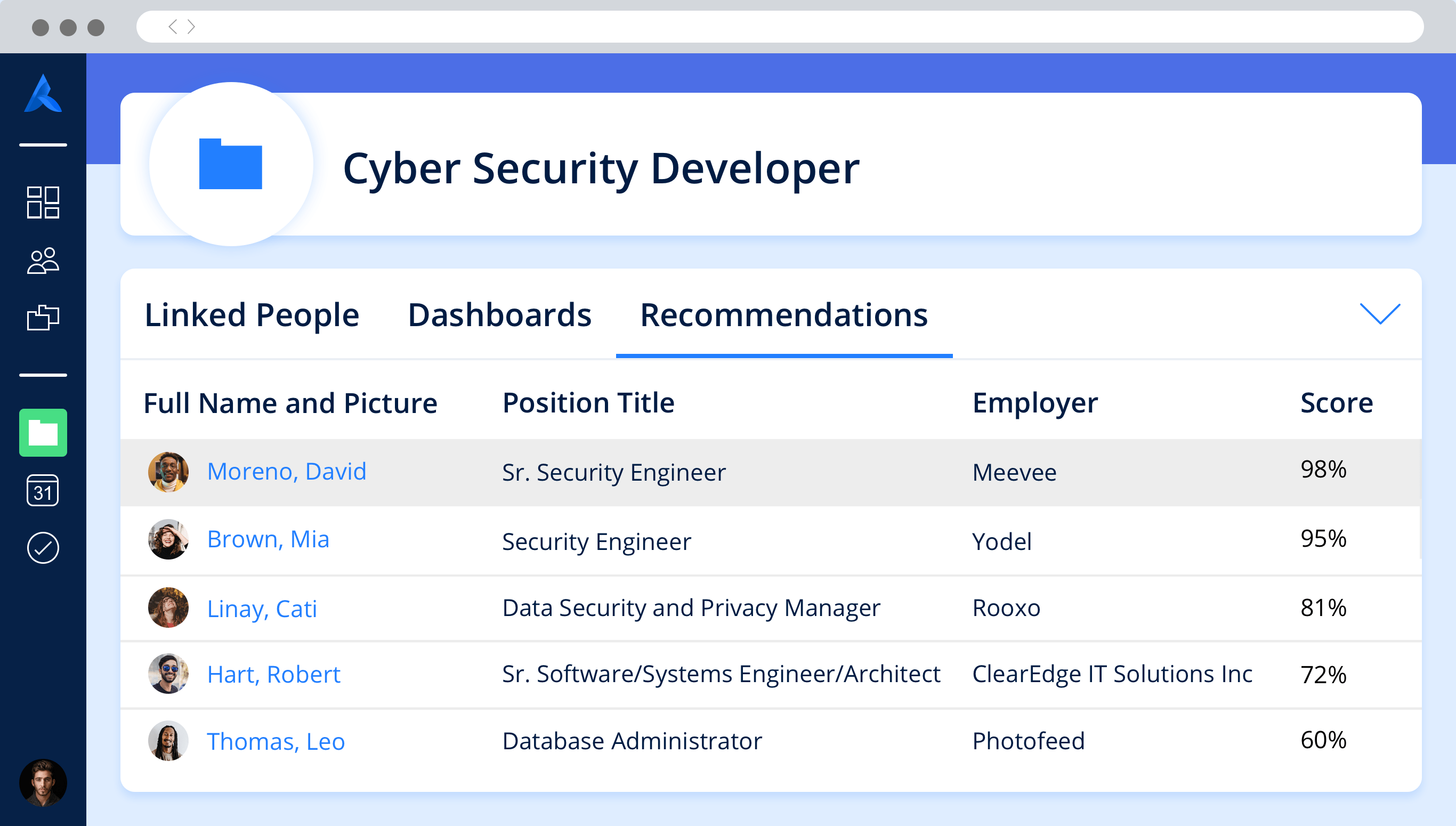 Create Reports on Tasks and Events
#Reporting #Events #Tasks
Our Report Builder has welcomed new data sources and can now pull information from tasks and events. Thanks to this enhancement, you can now build custom reports to create an agenda of events, see the number of interviews each recruiter has, visualize tasks and their status and more without the need to engage other teams. In addition, you get a clearer view of the events and tasks' general health and can act upon it more easily.
Display Portals in Visitor's Browser Language Automatically
#CareerSites&LandingPages #Languages
You only have one chance to make a good first impression. If you have careers portals in different languages, Avature now displays the corresponding language for each visitor automatically based on their browser settings. This way, candidates are shown the most relevant version of your content from the get-go, improving their experience.
Restrict Who Can Download Files from Avature
#Privacy #GDPR #Permissions
Privacy is a major concern when managing candidates' information, even more so when it's sensitive and should not be downloaded. We've added a new permission so you can restrict users' ability to download files, keeping sensitive information accessible but within your instance.
Enable Avature Live Video Interviews in Time Slots
#Calendar #Scheduling #LiveVideoInterviews
With Avature time slots, you can set aside specific time slots for interviews, which can later be self-scheduled by candidates at their convenience. As of Q4 2021, you can enable video meetings right while setting up the time slots, facilitating the creation of live video interviews. What's more, with every interview scheduled within a time slot, a link is automatically generated and provided to the recruiter or sourcer and candidate to join the meeting when the time comes.