Portal Content Editor
#CareerSites #LandingPages #ContentManagement
As part of Avature's content management capabilities, we have launched our Portal Content Editor. This tool is a one-stop shop that lets users make content changes to Avature portals via a centralized UI that enables rapid deployment, agility and easy maintenance. The Portal Content Editor acts as an enabler, empowering users to make the changes they need to their own portals, with no coding or technical skills required!
Theme Builder for Landing Pages
#CareerSites #LandingPages #ContentManagement
The Theme Builder for Landing Pages allows users to build and manage branding themes for all the pages they create within their Landing Page Builder. This new, highly visual, self-service editor gives users more flexibility and control over the look and feel of their landing pages without the need for coding skills. This tool will help companies create multiple branding skins and deliver targeted content, taking their recruitment initiatives to the next level.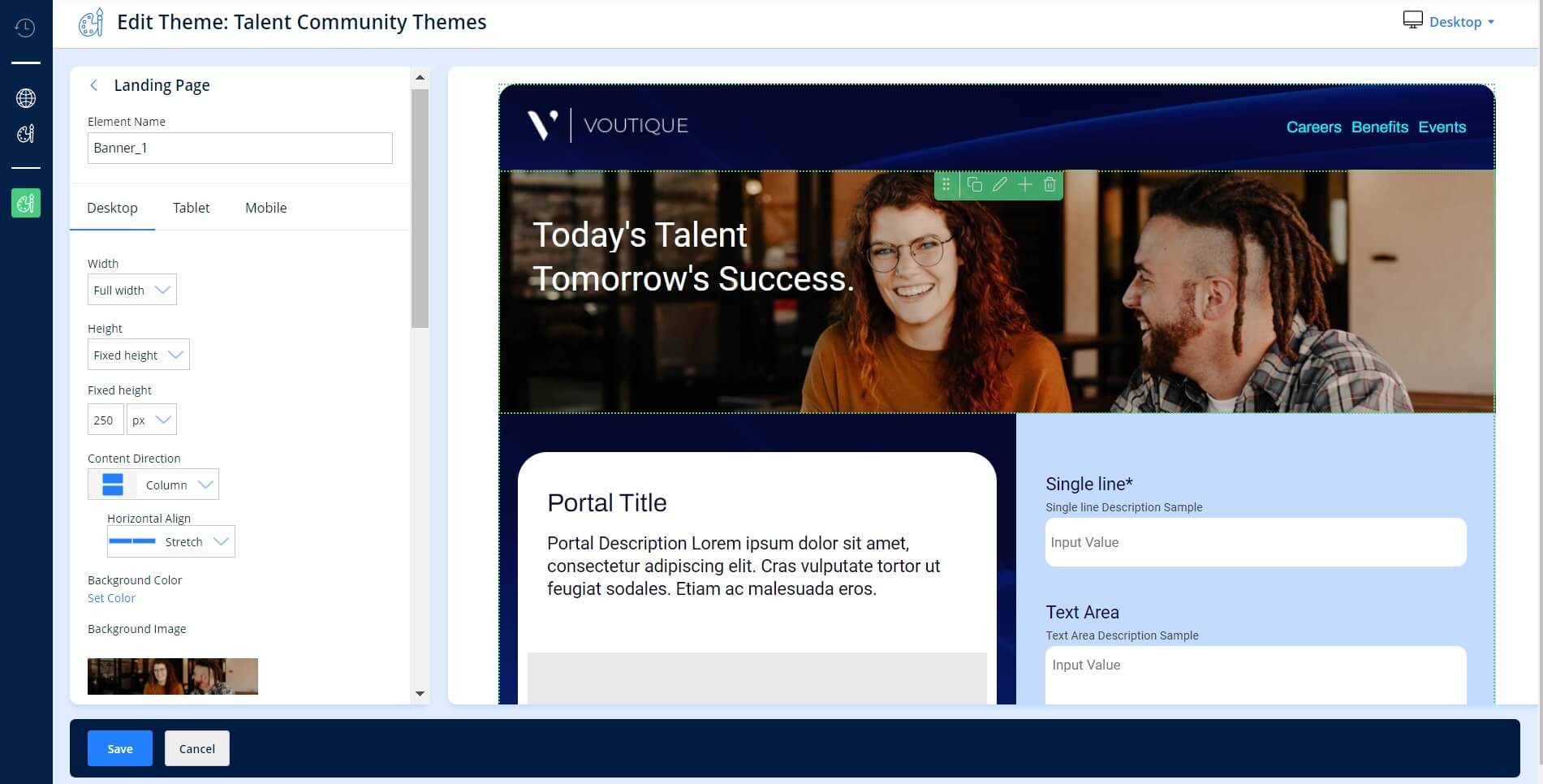 Semantic Suggestions in Advanced Search
#AI #SmartAutomation
Recruiting databases often contain huge amounts of candidate information, making talent acquisition teams increasingly dependent on effective searching. But because the same position title can be referenced by dozens of different terms, finding the best candidate can sometimes feel like looking for a needle in a haystack. Avature's semantic search is primarily designed to help users find these hidden gems by using synonyms or related terms and industry abbreviations to expand the search criteria. In addition to English, this tool is now available in German and French.
New PDF Viewer in Candidates' Records
#UI #TalentAcquisition
Save time and effort with Avature's new PDF viewer within candidates' records and search results. At Avature we understand the importance of making sourcers' and recruiters' jobs easier with powerful tools to boost their efficiency. This new viewer improves the user experience by showing a complete PDF file as a quick view, as well as helpful tools for manipulating the information.
Instant Messaging in Avature DNA
#Communication&Engagement
Avature DNA is a single framework designed to stimulate employee engagement while unifying company-wide talent management initiatives. We continue to roll out enhancements focused on providing employees with better communication channels. This new instant messaging service empowers users to collaborate and interact with each other without leaving DNA.
New Filter Display in Exported Reports
#Reports #Analytics
Sharing reports with different stakeholders is a common practice. Our latest reporting feature improves the quality of the information shared, as users can now not only export data, but also all the filters applied to a report. This provides a better understanding of the information, greater transparency of the process and improved collaboration between people and teams.