See Busy Slots to Prevent Double Booking
#Calendar #Scheduling #SmartAutomation
Our latest scheduling feature simplifies the task of coordinating interviews between multiple stakeholders. Users can now see their own busy time when they provide their availability for event schedules. This information is pulled from their Avature or external calendar, and it helps users avoid double booking.
Avature Live Video Interviews: Waiting Room
#AvatureVideo
The waiting room feature allows a host to control when a participant joins the interview. Once a participant joins, they will be entered into a waiting room where hiring managers or recruiters can admit them into the meeting by clicking on the accept button. This new enhancement is also useful for consecutive interviews with multiple interviewers.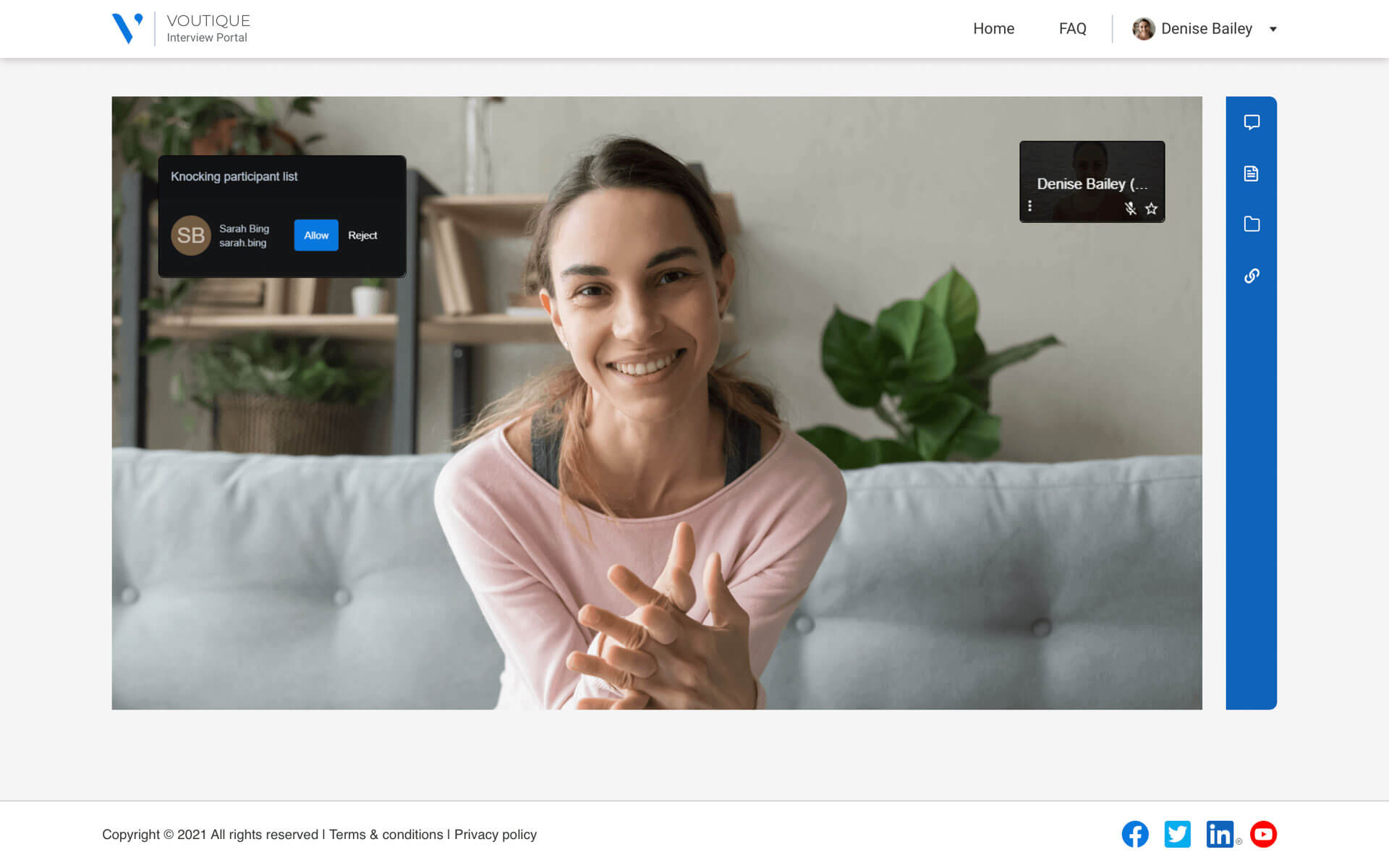 Avature Home: New Transparent Backgrounds for Company Logo Dashlets
#UI #Achitecture
We continue to roll out visually compelling UI enhancements focused on providing employees with a rewarding user experience. When configuring the company logo dashlet in a Home dashboard, Avature users can now set the dashlet's background to transparent. This new option helps blend the logo with the dashboard's background.
Purge Person Records Manually
#DataPrivacy
We continue to invest in functionality specifically designed to support privacy laws. Users can now be granted the ability to purge information from within a person record itself. They can then choose which record information to delete or keep. With this enhancement, users can purge specific record information from Avature without relying on a predefined workflow step.
Enhanced Quick Search in Avature DNA
#TalentManagement
This enhancement expands the number of searchable fields in Avature DNA. Once enabled, users can search for others by entering key profile information, such as skills, languages or office location.
Increased Personalization for Avature DNA's "About" Section
#TalentManagement
We added more flexibility to configure the type of information users can add to the "About" section of their DNA profiles. Apart from the existing basic information, you can now create sections for more specific types of information such as work experience or education.