Another quarter has flown by and we've summarized the most impactful features introduced to the platform in Q2 here.
Live Search
#CareerSites #LandingPages
From the moment candidates begin searching for jobs, your career site automatically lists recommended opportunities based on their keywords. This allows candidates to instantly see available jobs, giving them the advantage of not having to refresh the page every time they change their search criteria.
Custom Endpoints: Customize your Integrations
#Integrations #Partnerships
Set up and monitor integrations between Avature and third-party systems with ease thanks to Avature Custom Endpoints. Through an intuitive interface, non-technical users are now able to set up custom API endpoints that expose only certain data elements from their highly configurable data model. This facilitates the active management and optimization of your vendor ecosystem.
Scheduled SMS Blasts
#Communication #Engagement
Similar to our well-known scheduled email campaigns capabilities, Avature now allows users to define a specific audience and send scheduled SMS messages at scale.
New Report Graphs
#Reports #Analytics
Visualize your report data with increased flexibility thanks to new chart views available for custom reports.
Map charts: Show markers distributed in a geographical context. You can navigate it by zooming in and out as well as moving it by using the navigation controls.
Donut charts: An even more reader-friendly pie chart that can be easily understood by anyone regardless of experience, focusing readers on the proportional areas of the slices in relation to one another and to the chart as a whole.
Bubble charts: Visualize three different metrics simultaneously, as well as critical associations between them.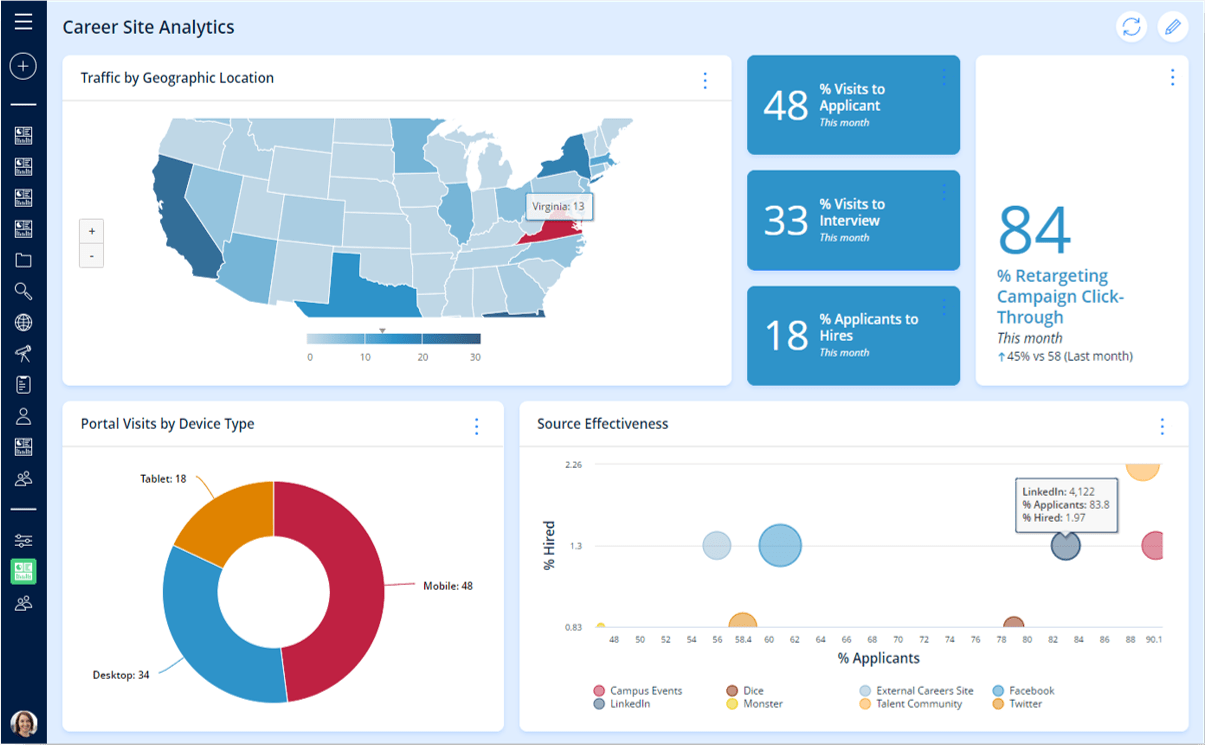 Report Themes
#Reports #Analytics
Avature added a Report Themes settings page to its configuration options. It allows you to change the colors of your report graphics to generate a more customizable and attractive experience for users. You can choose between five themes, each one with a different color palette.
Resume Parser: New Supported Languages
#AI #SmartAutomation
At Avature we understand the importance of being able to offer solutions that meet the global needs of companies that interact with people from all over the world. Thus, we expanded our ability to parse resumes and extract the information in the following languages: Bulgarian, Croatian, Estonian, Finnish, Latvian, Lithuanian, Polish, Romanian, Slovak and Slovenian. These languages join the list of 17 languages that are already supported by our resume parser engine.